Bust out the cabbage and green beer! My (diluted) Irish blood is singing the song of my forefathers with St. Patrick's Day coming up this weekend! And you don't have to be Irish to celebrate; even China has gotten in on the tradition of St. Paddy's Day…but even though the Great Wall now goes green in celebration of and solidarity with the Irish on St. Patrick's Day, I guarantee you won't find any Chinese men wearing green hats when they are out partying!
But why is that?
After all, people dress up in costume on Halloween in China (and many other countries). And you will see Santa hats during Christmas time…so why not the ubiquitous St. Patrick's Day green hat?
The answer my friends lies in this Chinese phrase: 戴绿帽子 (dài lǜ màozi).
Literally, "to wear a green hat". But the actual interpretation is "cuckold"; so a man who wears a green hat is figuratively a man whose wife is cheating on him!
No self-respecting Chinese man would wear a green hat on the streets of China. Expats who have made this dire mistake have been snickered at and teased.
There are several explanations as to how this term came about. Some say that it sounds similar to the word for cuckold. Others tell that it originated in the Yuan Dynasty when green hats would be forced upon the families of prostitutes to identify and shame them.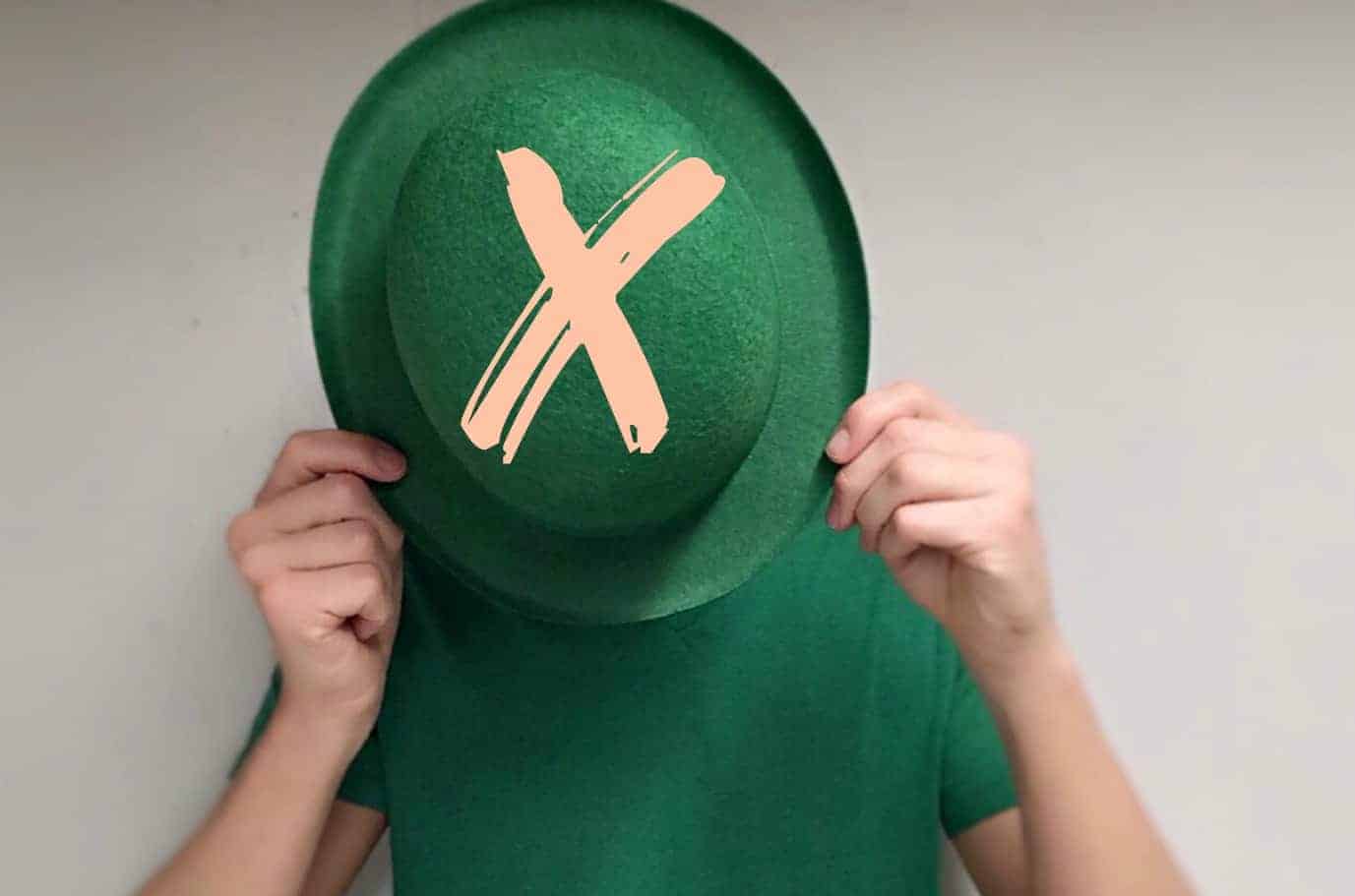 Whatever the reason, the condemnation of the green hat is complete!
I swear that I even read somewhere that Chinese members of the clergy who would otherwise wear green caps (bishops and archbishops, I believe) were so adamantly opposed to wearing green hats that the rules were changed for them.
I can't locate the article now, but if someone reading this knows what I am talking about, feel free to link in the comment section and I will cite it!
So now if you go out to celebrate St. Paddy's day wearing a green hat and you notice your Chinese friends snickering at you, now you know why 🙂