Do you totally suck at budgeting? Have zero idea where all of your money is going each month? Want to start saving money but have no clue where to begin? If this sounds like you, you need to read on! Here are seven easy steps to create YOUR perfect budget.
What does a perfect budget look like?
The perfect budget is kind of like a good pair of pants; it shouldn't be to tight or too loose. If it's too tight, you risk not being able to stick to it; too loose and you start overspending.
Your perfect budget should be somewhere in the middle…it's tight, but realistic.
This post may contain affiliate links for your convenience. That means that if you make a purchase, I will receive a small commission at no extra cost to you. I only recommend products or services that I fully believe in and use myself. Read more here.
Step 1: Track your expenses for 1 month
The VERY FIRST step you need to take in creating your perfect budget is tracking monthly expenses.
After all, how are you supposed to know how much you can save if you have no idea how much you spend?
Tracking your expenses for one month is the first, big step in taking control of your financial future. You need to be absolutely honest about what you are spending and track every single penny.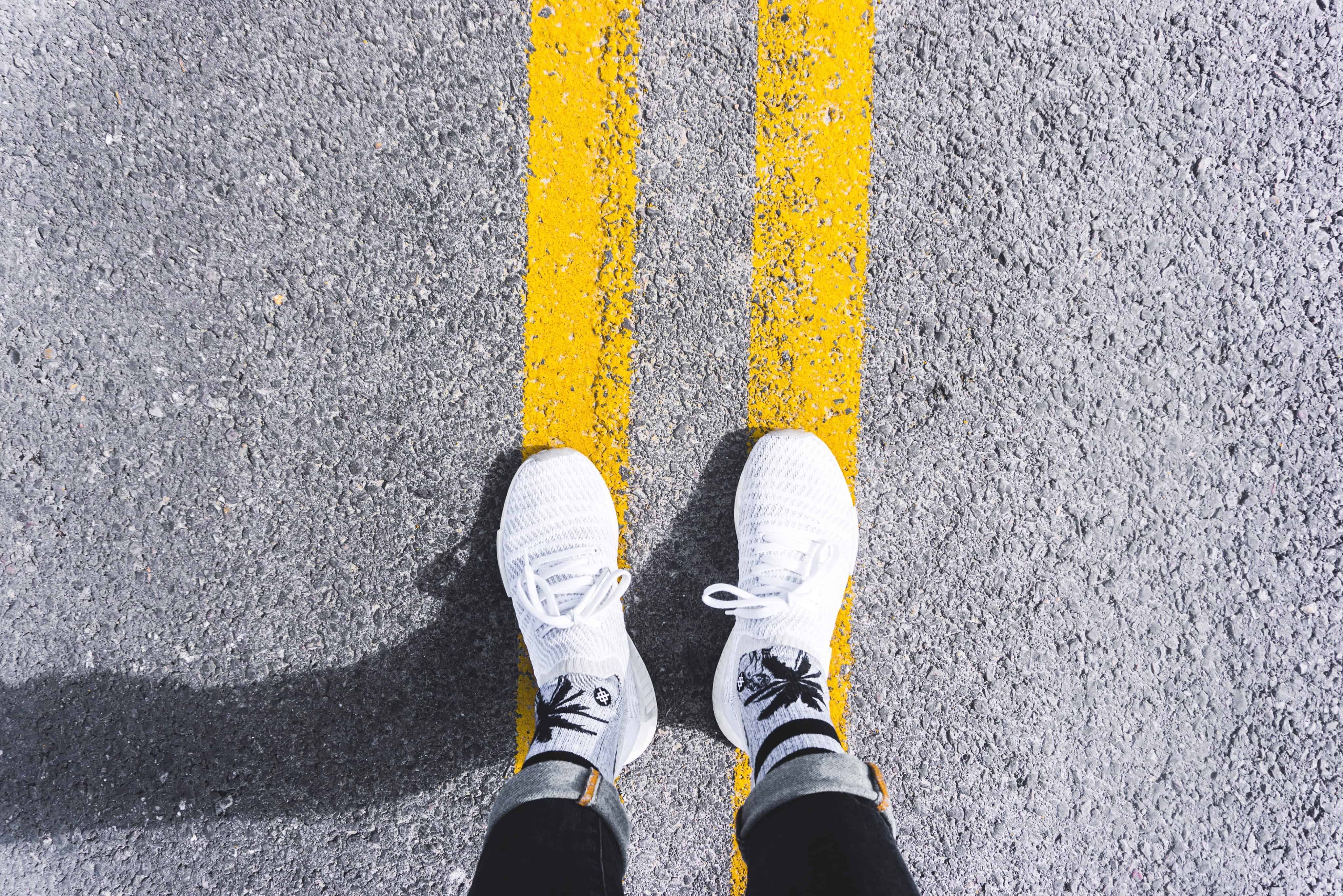 Now is not the time to hide that latte from Starbucks or forget about the $2.50 toll road payment you incur every day driving to work.
(You can simply jot everything down in a notebook or even better, go print of my FREE Monthly Expense Tracker)
You may be in for a shock! I know I was shocked when I saw how much we were spending on groceries each month!
Step 2: Gather your financial statements
After you have completed one month of tracing your expenses, then you need to gather all of that information together in one place, along with statements of income.
You will need:
Your monthly expenses/bills (if you used my Monthly Expense Tracker, use that)
All sources of income (pay stubs, bank statements, etc.)
Step 3: Calculate your income
Now you need to figure out how much you are making each month.
You should look at your direct deposit bank statements or check stubs. If you get paid bi-weekly you add those two numbers together to make your monthly total.
This will be your AFTER TAX income, which is what we want.
A family with two incomes should combine their after tax incomes.
If you have any side hustles (such as eBay or blogging) that bring in reliable money, don't forget to include those.
Step 4: Calculate your current savings
Add together all your fixed and flexible expenses for the month. This number is how much you are spending TOTAL per month, at your current pace.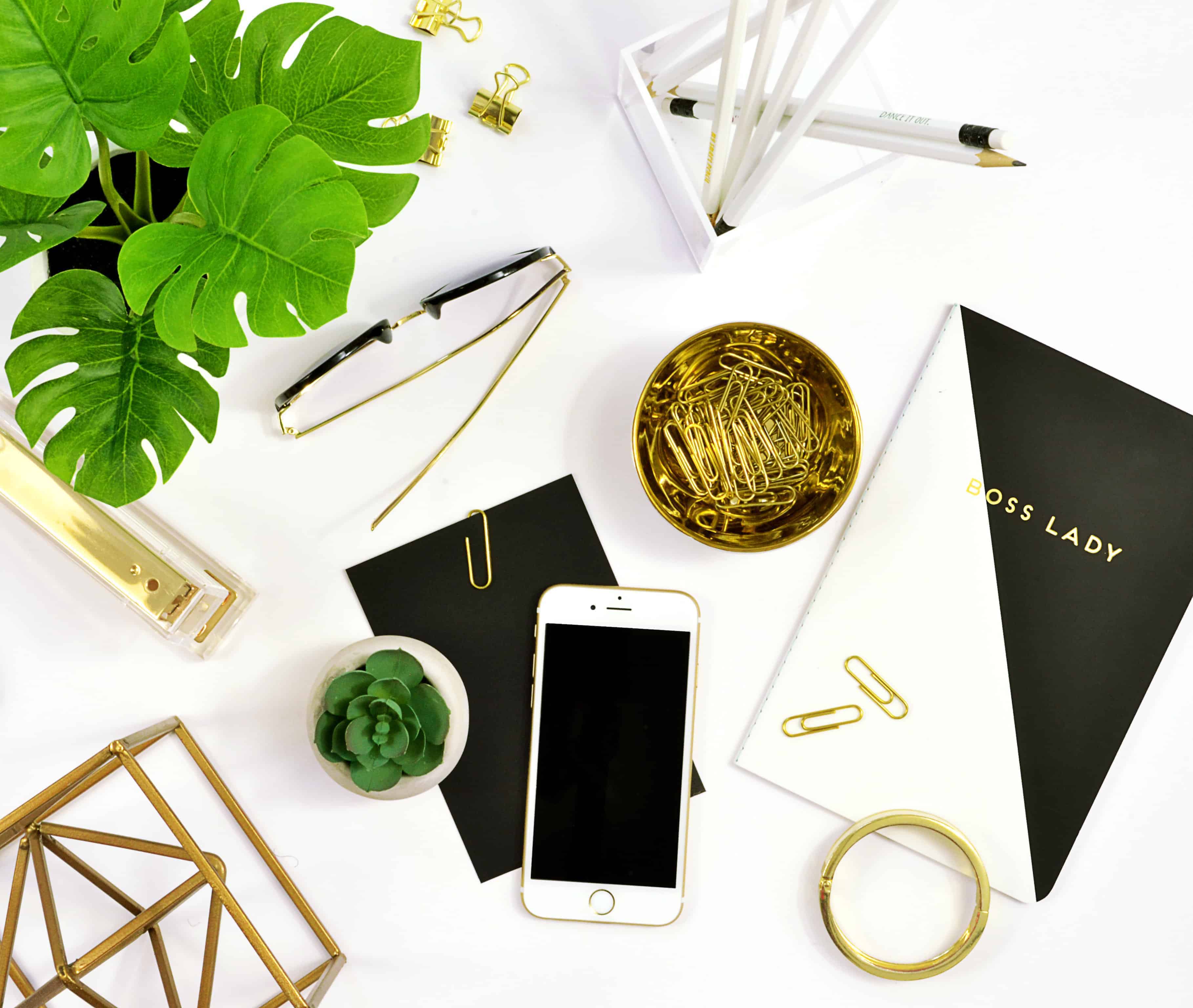 Take your total income and subtract your monthly expenses from that. For example, if you make $2,000/month and you are spending $1850 your total would be:
2000 – 1850 = 150
Therefore, you are currently saving $150 per month, or 7.5% of your income. That would be $1,800 savings per year, which is better than 50% of Americans, according to Motley Fool.
But also according to that article, roughly 50% of American have ZERO savings at the end of the year!
Both of the above saving scenarios can be improved.
Step 5: Figure out what to cut
This part is a little trickier. We obviously want to increase our savings, but need to be realistic about the numbers.
First, look at your fixed expenses to see if there is anything you can cut.
Do you have an expensive gym membership that you don't even use? Cancel it.
Do you have a Netflix subscription, but never watch it because you don't like any of the show? Cancel it.
Even if it doesn't seem like a lot, at $12 per month, that is a total of $144 per year! Small cuts like that can add together to result in big savings!
After addressing fixed expenses, take a look at your variable expenses. Groceries are a huge expenditure for most families. You can compare how your monthly expenses compare to other individual and family at four different cost levels here at the official USDA website. The levels are Thrifty, Low-Cost, Moderate-Cost, and Liberal-Cost.
So for comparison, a family of four with two children between the ages of 2-3 and 4-5, the levels are as follows:
Thrifty: $558.90
Low: $713.30
Moderate: $881.80
Liberal: $1093.10
Many factors influence grocery expenses such as local cost of living (we live in a very expensive area, but when we lived in Indiana food prices were much lower), if you eat organic versus regular, etc. See where you currently fall, and challenge yourself to drop down to the next level.
Previously, when I first started budgeting, our expenditures fell into the "Liberal" category (again, expensive area and lots of organic foods), but now I try and keep our grocery expenses around the $800 mark. So I dropped from the "Liberal" category to the "Moderate".
I also shoot for better savings in other areas 😉
Now look at other flexible expenses. If you are dining out a lot, try and cook at home more and take lunches to work.
If you are spending a lot on transportation, see if you have other options, like joining with a coworker to carpool or taking train versus car.
Aim high and try and save big!
Step 6: Continue to track your expense and adjust if necessary
I use a Mac Numbers spreadsheet to track my monthly expense, which I then also break down into 4-5 weeks.
There are also apps that do the same thing. I have heard good things about Every Dollar, although I haven't tried it myself.
Here is a screenshot of a sample budget spreadsheet that you could create. I always insert the SUM calculation to make sure that the vertical and horizontal rows add themselves together.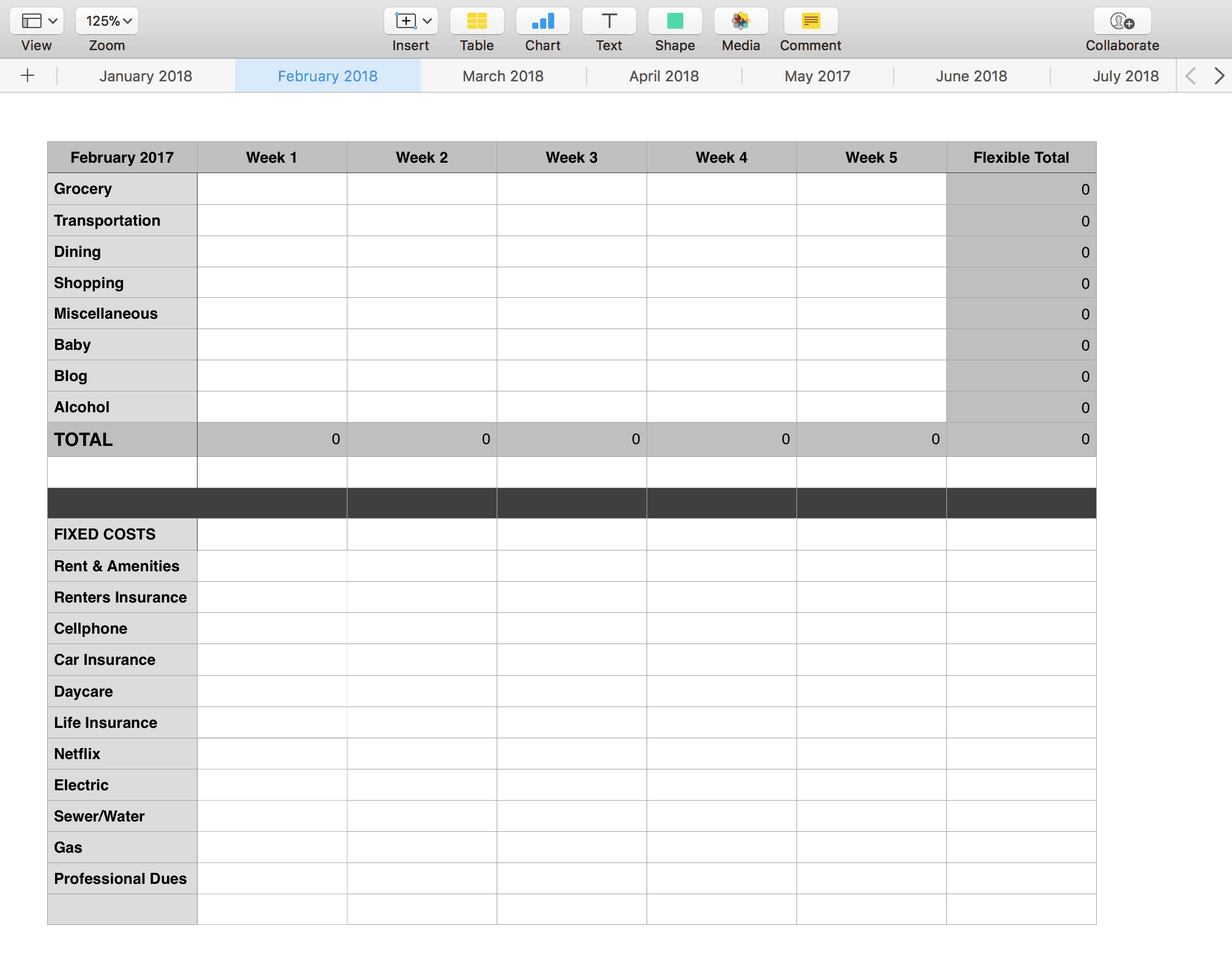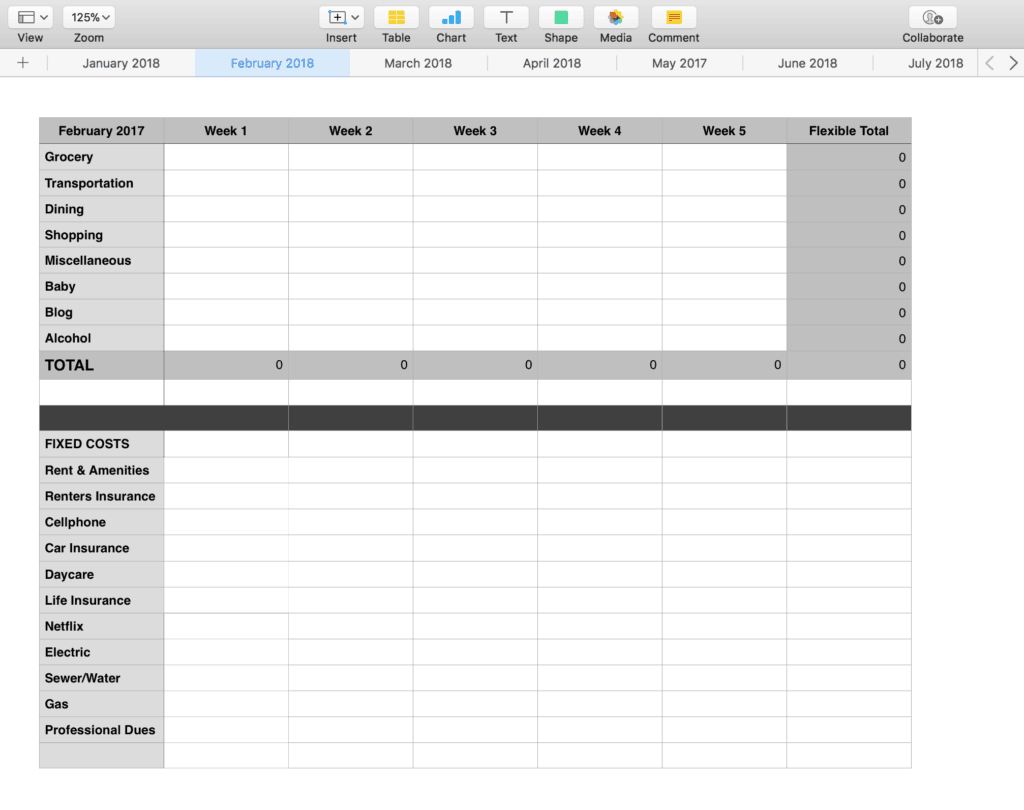 If you find that you are consistently overspending in a certain category, you should try and adjust that…and maybe you could offset that with savings from another area.
Step 7: Pay off any debt OR increase your savings
Congratulations! If you have money left over at the end of the month, you can start putting that towards paying off any debt you have (student loans, credit cards, car payments, etc).
If you currently don't have any debts, good for you!
You could put your savings into a high-yield savings account, such as with American Express Personal Savings. At the time of this writing, they are offering 1.45% APY…it doesn't completely offset inflation, but it's better than most banks personal savings rates.
Or look into investing in index mutual funds, which is what the Oracle of Omaha, Warren Buffet, recommends.
Pin it for Later!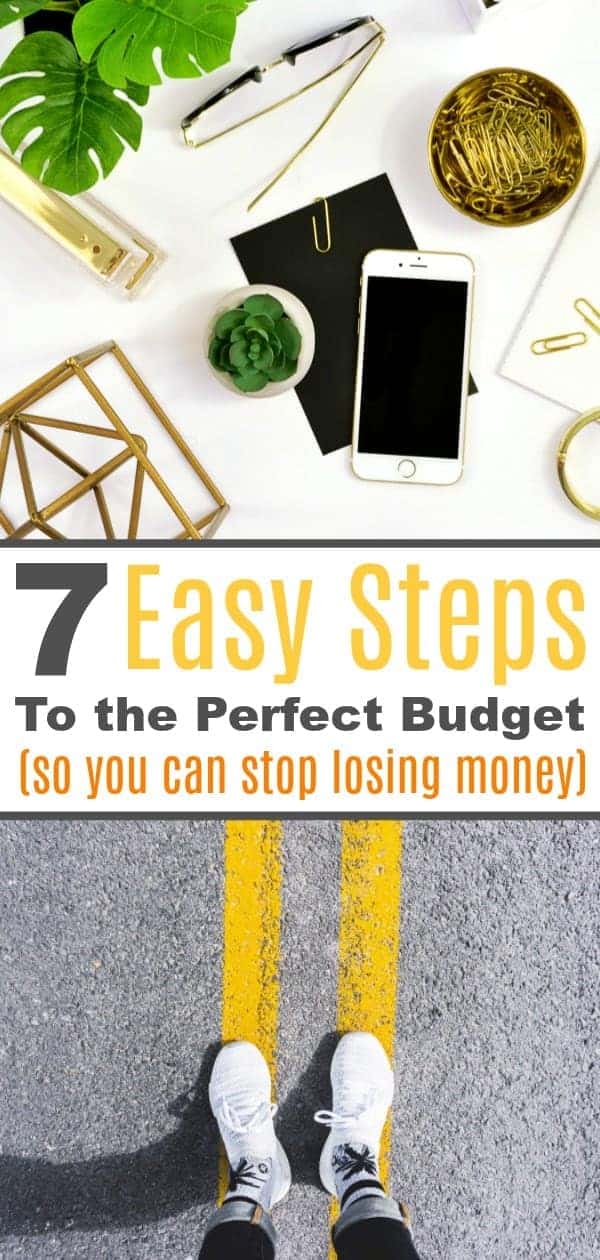 SaveSave
SaveSave
SaveSave
SaveSave