Putting an affiliate link disclosure isn't just something to consider; it's the law! There are many great resources out there talking about the why of affiliate links, but I had trouble finding out the how. That is, how do you put an affiliate disclosure link at the top of a blog post?
Fear not!
Today I am going to show you how to add an affiliate disclosure link to your blog!
Pin it for later.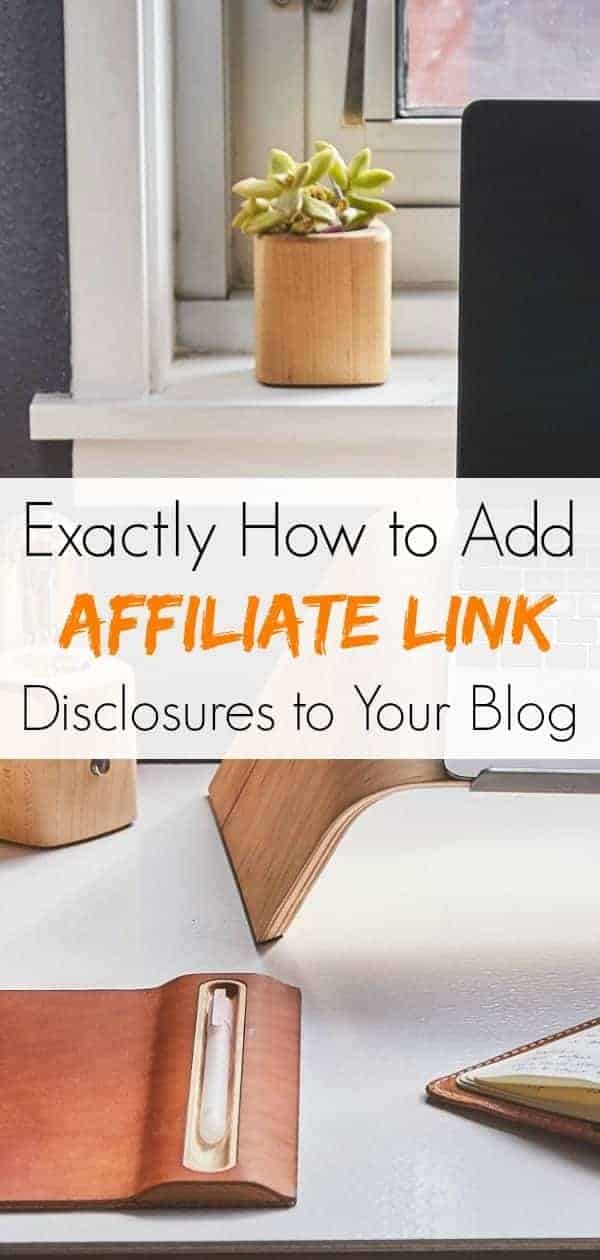 Note: The steps that I describe are for bloggers who use the

Genesis Framework

…if you have another parent theme, the steps may be similar but not exact. You may need to use different plugins and methods.
Many bloggers have delved into why you need an affiliate disclosure on your blog. If you aren't familiar with this topic, you can check out the great information offered here by Amy Lynn Andrews.
Basically, if you are blogging in the U.S.A and are making (or plan to make) money from your website in any way, receive free products or services, payments, etc, you need to properly disclose this information in your post.
Here are the two most important components of a good affiliate link disclosure:
It needs to be obvious; do not try to "hide" or cover it up in any way
It needs to occur BEFORE the "triggering item" (i.e., the affiliate link)
How to place an affiliate link disclosure just like mine.
As you can see, the disclosure link is placed just below my Featured Image and the title of my post, with the disclosure in black text and the hyperlink highlighted in orange, redirecting to my Policies page.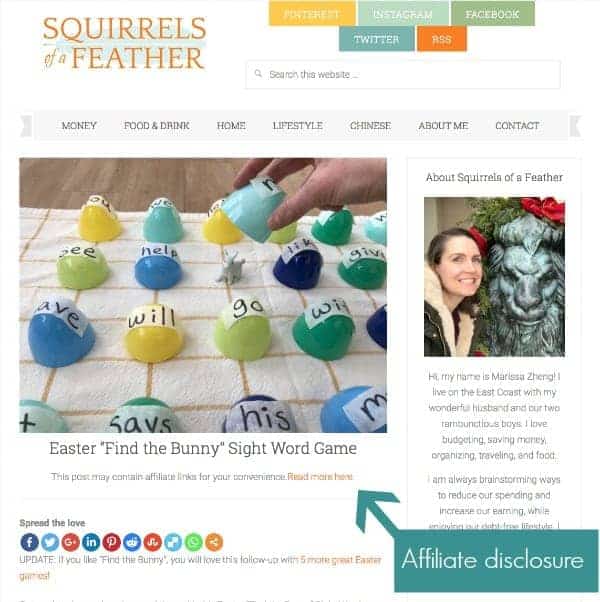 Most of the bloggers I follow seem to use this method!
If find that this method is great, not only for disclosing any affiliate relationships but also in maintaining the harmony of your overall theme.
Steps to adding an affiliate disclosure link to blog
Step 1
Go to your WordPress dashboard and click on "Plugins"
Step 2
Click "Add New"
Step 3
Search for Genesis Simple Edits and click "Install Now"
Step 4
Once the plugin has finished downloading, click "Activate"
Step 5
Take your mouse and hover over the "Genesis" plugin on the left side of your dashboard. You will now see a drop-down menu like this.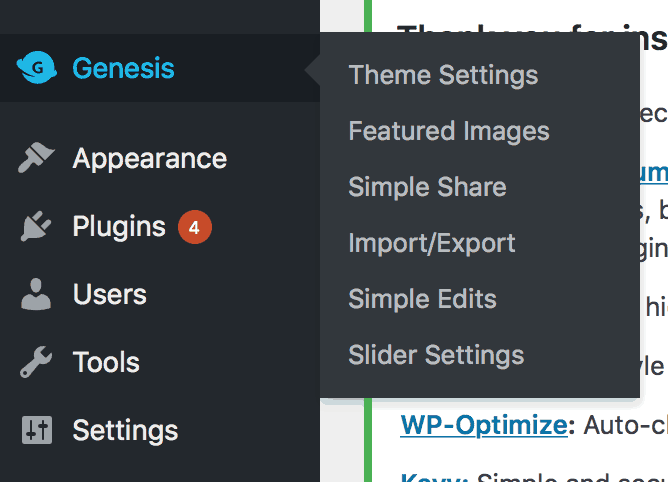 As you can see, you now have the option of "Simple Edits" in the dropdown menu.
Click on that to open.
Step 6
Find the space for Entry Meta (above content). You will enter the content as follows:
<a href="link">text to be linked</a>
If you are confused, take a look at how I inserted my information to get the complete look.
The first sentence is the black text that you see for the disclosure statement
The "link" is the actual URL to my policies page (if you don't have a Policies page, you should definitely create one; use mine or your favorite blogger's as a reference.)
For "text to be linked" put in the text that you want the reader to click through to your policy page. Mine is: "Read more here." (As with all links on my page, this was highlighted in orange)

Step 7
Save the changes and you are done! Just make sure to go and check that everything is working properly once you have finished and make adjustments according to your own personal taste 🙂
Thanks for checking out my tutorial on how to add an affiliate disclosure link to your blog!
Let me know in the comment section below if there are other blogging problems you struggle with!