In what world could getting rid of your old junk make you THOUSANDS of dollars? This one, baby! I am going to tell you how I made thousands of dollars each month on eBay just by selling my old stuff after decluttering with the KonMari method!
Read on to find out how you can start making money on eBay.
This post may contain affiliate links for your convenience. That means that if you make a purchase, I will receive a small commission at no extra cost to you. I only recommend products or services that I fully believe in and use myself. Read more here.
How my clutter made me $10,000+ on eBay
It was a conversation with my neighbor that got me started selling on eBay.
We were chatting outside, and I was enthusiastically telling her about my discovery of Marie Kondo's The Life-Changing Magic of Tidying Up: The Japanese Art of Decluttering and Organizing.
I was trying to figure out what I wanted to do with all the STUFF I would need to get rid of.
Well, her answer just about gave me a heart attack!
(If you want to declutter and make some money yourself, print off my free KonMari checklist to help you get started!)
How much can you make on eBay?
My neighbor casually mentioned to me that she had made over 30k on eBay! She had been getting rid of stuff slowly for years and making bank.
I was floored!
I knew right then and there I was going to start making money on eBay by converting my unwanted stuff into cold, hard cash.
I went on to make $400-$1200 per month Just by selling stuff I didn't want anymore!
So far I am up to $10,000…and still counting.
Not only is it a great way to make cash, but it's also become quite fun too…almost like a game: how much money can I make from this? The buyers of eBay continually surprise me.
If you are anything like me, you have loads of stuff just sitting around, unused.
In fact, according to the LA Times, the Average American home contains 300,000 items. That's a lot of potential $$$ sitting around, collecting dust.
Do people really want my stuff on eBay?
You bet they do!
I had an old vintage Adidas crop top that I bought from Goodwill in the '90s. I hadn't worn it in years but knew that crop tops were having a hot moment. So I decided to list it on eBay.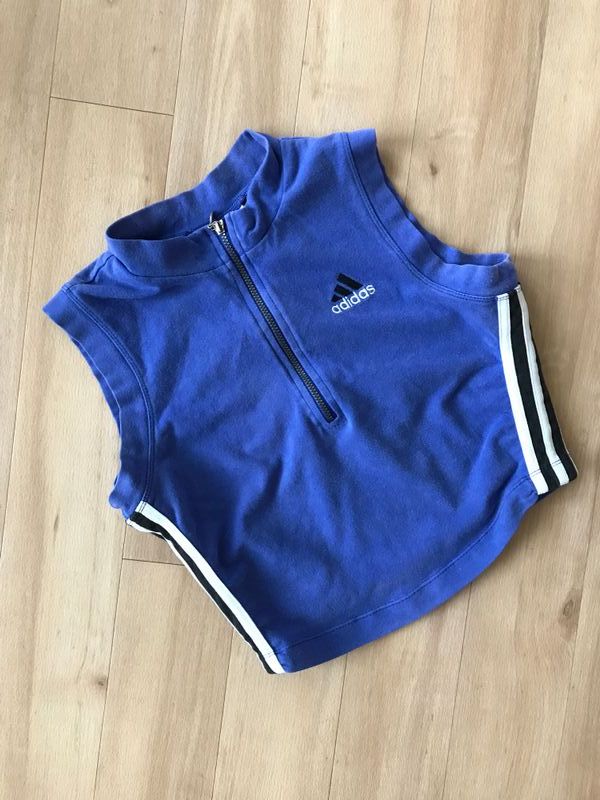 That crop top got 25 bids and sold for $24!!! I couldn't believe it. That was BY FAR the most bids I ever got on one item. For something that I bought for $2 decades ago!
(Takeaway lesson: pay attention to trending items 😉 )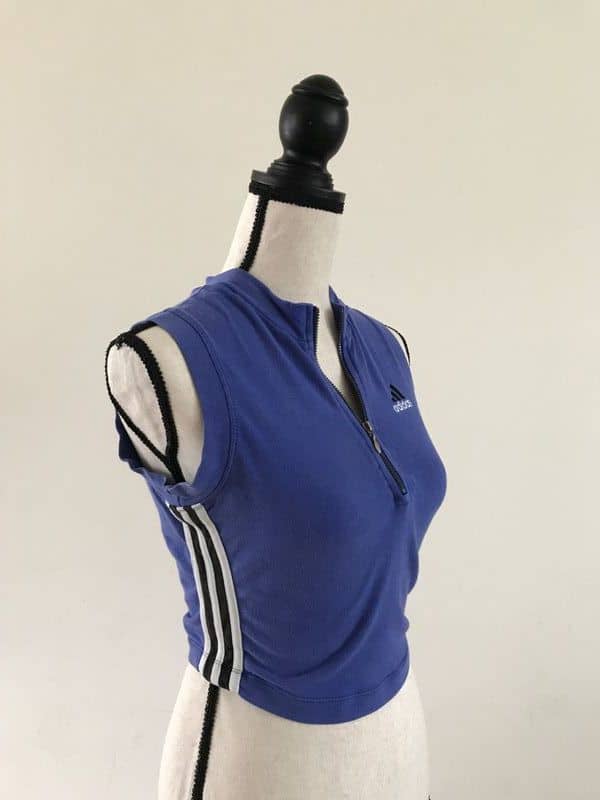 How I increased my earnings
I didn't start out making $1,000 right away…getting used to eBay took some time, and I wasn't putting a lot of effort in at first. But even in the beginning when I was putting in only 1-2 hours per week, I still made $400-$600 each month.
When I decided to open my own store and increase the time I spent, my money doubled to $1,000-$1,200 per month!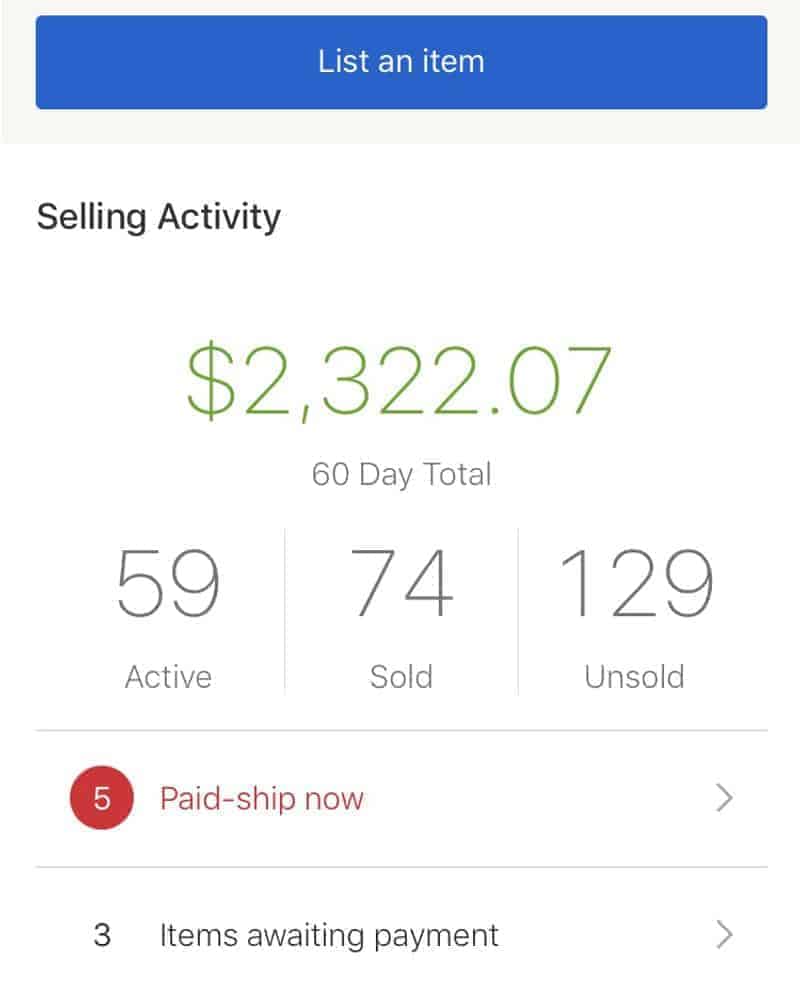 Now I want to teach YOU how to make money on eBay!
It's too much information for one post, so I have divided it into two parts.
Part I is going to teach you everything you need to know about setting up your eBay account and figuring out how to ship your item (the HARDEST part of selling on eBay) for the lowest price possible, so you pocket more profits.
Click here for Part I: Set Up and Shipping
Half of the struggle is getting your items found on eBay amidst all the flotsam and jetsam!
In Part II, you will learn how to create an amazing listing that people will find and want to buy-buy baby!
Click here for Part II: Creating a Great Listing
Let me know the craziest thing you ever sold on eBay (or elsewhere) in the comment section below!
Pin it for Later!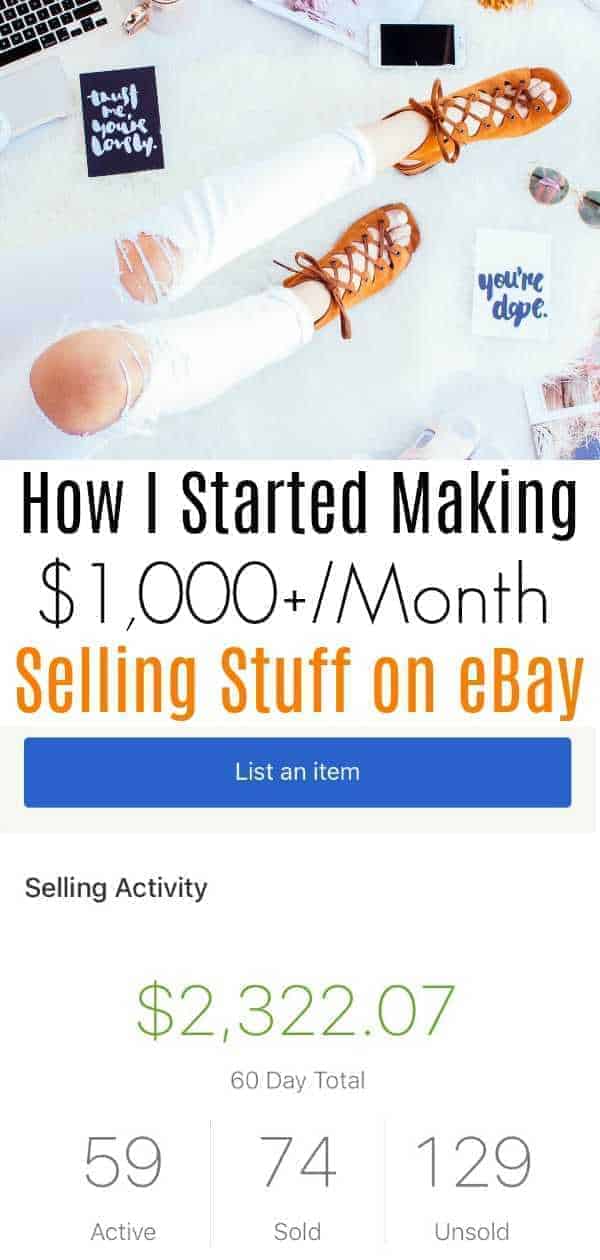 SaveSave