If you are looking for an easy and lucrative side hustle, eBay is a fantastic way to start making some easy cash. I am PUMPED to show you how to start making money on eBay. Today I am going to teach you how to set up your account and figure out the hardest part of eBay: shipping.
UPDATE! Read this updated complete guide to selling on eBay and start making an extra $1,000/month in your spare time.
How to set up an eBay account
Start by signing up for an account with eBay.
Go to ebay.com and fill out your information with valid email and name.
Make sure to write down your username and password so you don't forget it. 😉
If you already have an account, that's great. You will (hopefully) already have collected some positive feedback.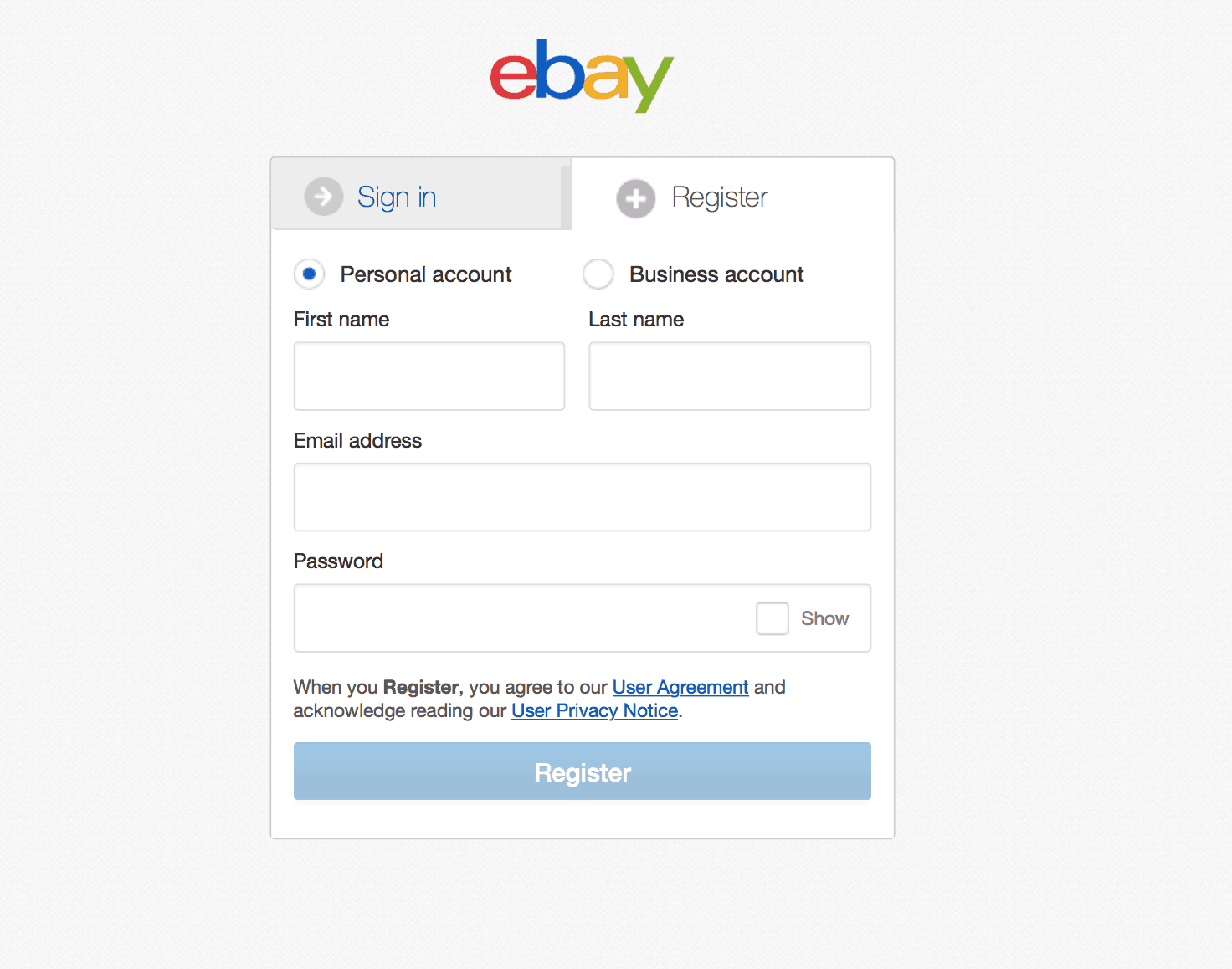 This post may contain affiliate links for your convenience. That means that if you make a purchase, I will receive a small commission at no extra cost to you. I only recommend products or services that I fully believe in and use myself. Read more here.
Choose a great name for your eBay account
Think carefully about your name…don't use anything offensive, as people will see your username when listing items and responding to messages!
Try to make it as memorable and catchy as possible.
Start with a personal account…you can always switch to an eBay store later.
You will receive 50 free monthly listings and only pay fees once your items sell.
(Click here to read more about fees and other selling features directly from eBay.)
Sign up for a PayPal account
The best way to accept payment is through Paypal, so it pays to have an account (see what I did thar? Har har.)
You should definitely sign up here.
After signing up, link your bank account so that you can easily transfer money.
Having PayPal also enables you to print shipping labels from home, which saves you around 20% off shipping fees.
(Note: just after this writing, eBay announced it will be using a different service soon. It will not go into effect until 2020, and the transition should be seamless. Read here for more info).
Download the eBay app
Selling on eBay nowadays is super simple thanks to the free eBay app.
You can do everything you need on your phone: take pictures, edit them, set up the listing, and even print your shipping label from home (super important).
I also find it easier to navigate than the website, although typing the listing on your phone might be a little slower.
To download the app, go to your phone's app store and search for "eBay app".
Download, install, and enter your email and password to sync with your account!
(Here is a screenshot of my app…you can see that I made $2,322 over 60 days. That means I was making an average of $1,161 per month!)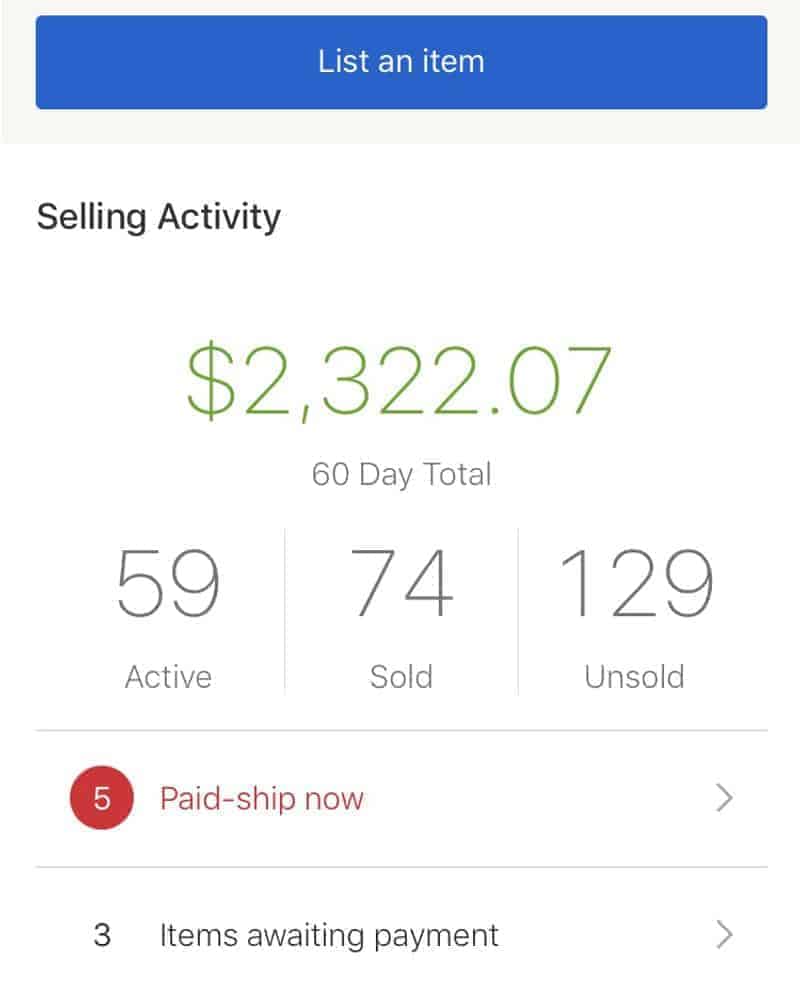 How to ship on eBay
Shipping is the hardest part of eBay!
If you don't know what you are doing, your profits can quickly get eaten up by shipping costs and supplies.
Here are some tips for how to ship effectively with eBay.
Save money on eBay shipping supplies
If you have to buy boxes, bubble wrap, storage bags, etc that is going to reduce your overall profit. The less you spend here the better!
Make sure you keep your overall packaging as light and as small as possible. The more your items weigh and the larger they are, the higher the shipping cost.
Try and find a package or box that SECURELY fits the item you are selling as closely as possible, with some room for protective wrapping like bubble wrap, newspapers, packing peanuts, etc.
ALWAYS use quality packaging so that your item arrives to the buyer in perfect condition. This makes for great reviews and repeat customers.
(If your items are small enough, these plastic mailers are excellent and keep shipping costs low. However, nothing is better than free; make sure to check out my post on the best places to find FREE shipping supplies.)
Package and weigh eBay items BEFORE you list
To list an item on eBay, you need to specify a shipping package size and weight.
You could guestimate and pack it later, but you may underestimate or overestimate the cost of shipping and get burned.
I find it far more efficient to package and weigh the items before finalizing the listing (do make sure to take the pictures BEFORE you pack up).
To package at home you need a few things:
An accurate and reliable scale
Measuring tape
Packaging tape (these are the refills I use)
Boxes and other packing supplies
(If you are looking for a great scale, I love my Accutek scale! It goes up to 86 lbs and is super cute in rose gold! A stylish scale 🙂 )
You need to be able to specify the weight down to the ounce. One ounce could make a difference of several dollars!
If possible, keep your shipping weight under 16 ounces.
If you can keep your item and box under 16 ounces, it will quality for First Class Shipping, which is a flat rate based on the weight and BY FAR the most cost efficient shipping method.
You probably have some kind of measuring tape sitting around your house, just use whatever you have, you don't need anything special as long as it measures inches and feet.
Finally, to close up your boxes you need some good, strong packing tape.
Get one you like and just order the refills when you need them.
Don't fully tape the boxes closed until the item sells and you are ready to ship.
Sometimes customers will ask questions that you can't answer without removing the item from it's box!
Label your packages so you don't forget what is inside of them!
I like to write the listing in black Sharpie (just make sure to cover it with the shipping label so no one can read it later).
Let me know if you sell on eBay and what you think your biggest challenge is in the comment section below!
(If you want some ideas for things to sell on eBay, check out these 50 items that can make you hundreds!)
Now you are ready to move on to Part II: Creating a Great Listing.
Pin it for later!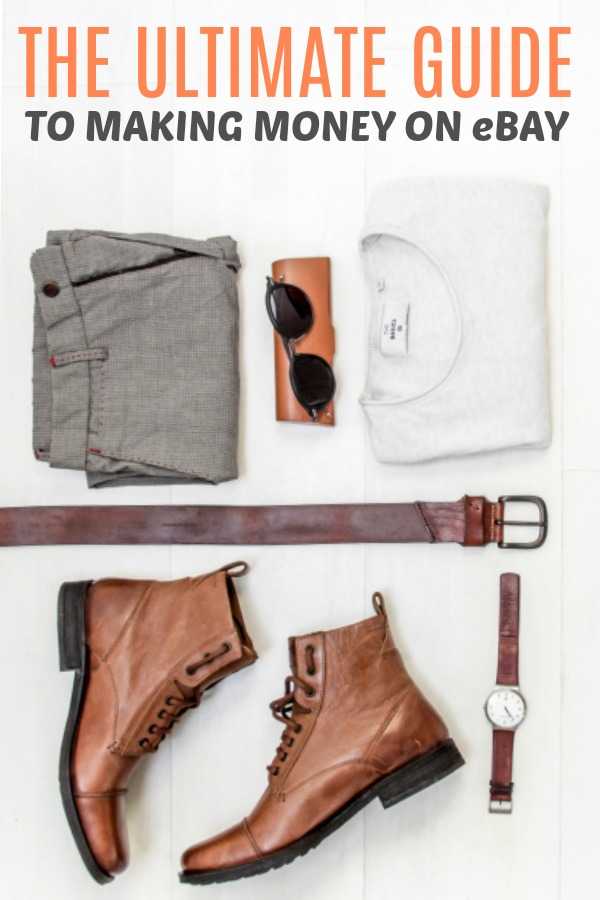 SaveSave
SaveSave
SaveSave
SaveSave
SaveSave
SaveSave
SaveSave