There are so many preconceived notions about what minimalism "is" — in fact, if you run a search for minimalism, minimalist lifestyle, or how to be a minimalist, you will be bombarded with images of bright, white, empty rooms, typically with a modern table-and-chair duo set stylishly off to one side, perhaps featuring a strategically placed clock or plant.
What you typically don't see is any sign of children; no stray toys or little coats in the tidy entryway. Nothing stands out to you that would suggest "Here, There Be Children".
As a parent interested in minimalism, you may begin to feel discouraged and question, "Is minimalism with kids actually possible?"
Rest assured, not only is it possible to be a minimalist if you have kids, encouraging minimalism in your children actually has many benefits!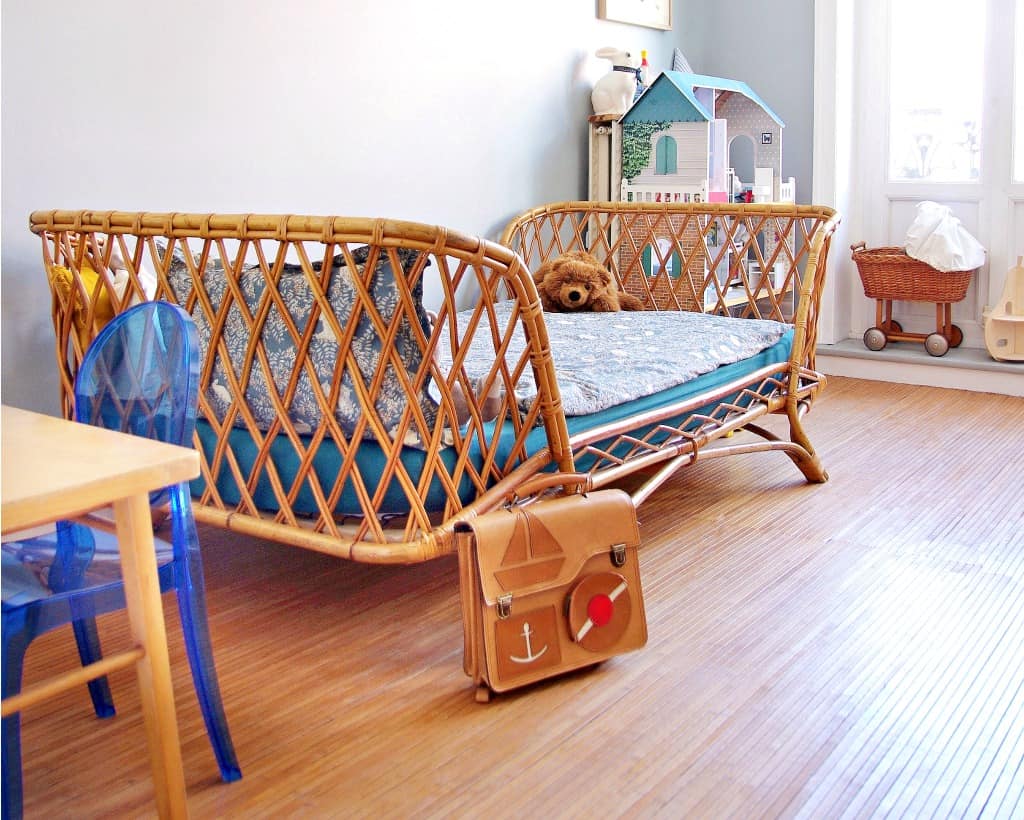 This post may contain affiliate links for your convenience. That means that if you make a purchase, I will receive a small commission at no extra cost to you. Read more here.
Is it really possible to practice minimalism with kids?
First of all, what is minimalism?
Perhaps a better question to ask is, what minimalism isn't.
Minimalism isn't about getting rid of everything you own.
Minimalism has nothing to do with how many clothes you have in your wardrobe or what kind of car you drive.
Being a minimalist doesn't mean you need to live in a tiny house or paint all of your walls stark-white.
Trying to live minimally doesn't mean you have to stop caring about money.
Most of all, you being a minimalist doesn't mean you give up activities and items you love!
One of my favorite quotes about the definition of minimalism is from Joshua Becker, and it goes:
Minimalism is the intentional promotion of the things we most value and the removal of anything that distracts us from it.
What I love about Joshua's definition of minimalism is that it is so positive; it's not focused on the process of getting rid of stuff, instead, it's encouraging to hyper-focus on surrounding yourself with only the things you value and treasure most.
Take it from a guy who has two young children himself and literally wrote the book on being "Clutterfree with Kids", minimalism with kids IS possible!
Can you be a minimalist if you have children?
Yes, yes, YES!
True story time; practicing minimalism as a family has been life-changing for us.
As a mother of two young and very energetic boys, I was constantly running around picking up after my kids; they blew through the house like mini-tornados, leaving toys and inside-out clothing scattered in their wake.
(Can you even call yourself a parent if you have never picked up inside-out pants and peeled away the underwear like a banana peel?)
If you are anything like me, at times you may have heard a little voice inside your head whispering, "Just throw it all out the window."
That little whisper felt more like a scream to me — and then I stumbled upon minimalism.
Dear friend, I was shook.
Before I discovered minimalism, I was the girl who carted around 25 pounds of college notebooks and folders because I was afraid to get rid of it.
I was the girl who took home items discarded on the side of the road just because they were free and had trouble throwing away old olive bottles.
I was the girl who lost her parents too early and couldn't bear to get rid of their old possessions due to fear and guilt; and so they sat for decades, sad and untouched in boxes and bins.
I realized that I was letting negative emotions like fear, guilt, and anxiety from the past control my present and my hoarding tendencies weren't only holding me back, they were also affecting my kids.
Instead of spending time playing with my children, I was wasting hours every day tidying up junk we didn't even want or need.
That, in turn, making me tired and angry — nothing robs your joy quite like the endless cycle of consumerism and cleaning!
But how did minimalism affect our children?
Well….
How minimalism can enrich your children's lives
I'm not going to sit here and tell you that trying to turn your child into minimalist is going to be easy; however, it can be extremely rewarding and will give them benefits that will last a lifetime.
Unless you started your minimalism journey before you had children, it is likely they will experience some growing pains as you work together to live more minimally.
Hey, even adults have trouble changing habits and behaviors, and we are logical and rational grown-ups!
Therefore, you can understand why you should strive to make introducing minimalism to your kids as gentle and as painless as possible.
After all, minimalism isn't about suffering, rather, it's about having more time to spend doing the things that you love as a family.
We have actually gone through two major decluttering and minimizing sessions in our home; the first was when I decluttered our home with the KonMari method, the second when we decluttered our entire home down to eight suitcases so that we could finally fulfill our dream of moving overseas to Europe (you can see how many toys we had left after that process here).
When we first started on our minimalist journey, my kids were addicted to stuff!
We were surrounded by broken electronics, toy trucks with no wheels, and piles of toys that had only been played with once or twice.
I'm not kidding when I tell you that they would forbid me to throw away any scrap of paper they had touched or drawn upon.
We were basically drowning in absolute junk.
After working, first separately, then together to declutter our stuff in a journey to minimalism over the past 3 years, my children are much happier, more creative, and (dare I say it) more intelligent.
Here are a few of the positive side effects of minimalism on kids:
They will play longer and more creatively
Research has shown that children who have fewer toys not only play more independently and for longer periods of time, but they also advance their cognitive skills faster by exploring and innovating more creative methods of playing with the same toys.
My kids constantly surprise me with their colorful imaginations and vivid curiosity.
They are more grateful
I grew up in a pretty typical middle-class all-American family; when we came down on Christmas day, the ENTIRE living room was covered in wall-to-wall toys.
I cringe to think back of all the wasted money and space spent on toys that ultimately ended up stuffed in closets because we preferred to play outside, draw or craft, or do cartwheels in the living room!
By contrast, my children receive one — yes, ONE — toy for Christmas and birthdays, and they are absolutely ECSTATIC to receive it!
Instead of receiving a gift and immediately tossing it in a pile of other stuff, that toy gets played with over and over again.
There are fewer fights and more calm moments
This is the benefit that I enjoy most; as a mother, I love hearing the sound of my children chattering away happily as they play, instead of the sound of jostling and fighting.
Don't get me wrong, they still have moments when they cry and fight and push, but that is a normal part of childhood too.
Now they are also quicker to forgive each other when they have their little spats.
They are more empathetic towards others
We always try to find ways to encourage our children to focus on the positive aspects of minimalism, such as giving to those who are in need. That helps them internalize that minimalism is more than just having fewer toys and a cleaner house; it's about helping yourself and others live better!
Since my husband was literally one of those starving children in China that frustrated parents love to talk about during dinnertime, my children have grown up hearing stories about what it's like to live in extreme poverty.
When we declutter, we always look for ways to give back to the community; when items are not fit for donation, we look for eco-friendly ways to get rid of them.
We have a stronger family bond
Minimalism has helped our family become stronger and closer.
We are now temporarily living in a one-bedroom furnished rental as we search for a home in Germany.
Even though our space is smaller than ever, we have never been happier!
---
👇 Want more ideas on how to live minimally as a family? 👇
---
13 easy ways to encourage minimalism with your kids
1. Introduce & discuss the concept of minimalism
Whatever you do, do not make the first step towards minimalism painful for your children.
Instead, introduce minimalism to your kids slowly, taking things step-by-step. Allow them to be curious about minimalism and what it means and encourage them to ask questions.
One of the ways I introduced my kids to minimalism was by watching Tidying Up with Marie Kondo with them on Netflix; they loved Episode 1 with the Friend family, especially.
After watching Tidying Up and helping me many times with the laundry, my youngest son now has a passion for folding clothes and blankets. 😂
There are also books that are specifically written to help introduce the concept of minimalism to younger kids, such as:
Kiki & Jax: The Life-Changing Magic of Friendship – From the tidying fairy herself, Marie Kondo, a story about the power of friendship and recognizing what brings joy to your life.
Tidying Up (Small World) – This cute little book is great because it shows real images of children tidying up all over the world, from Moscow to Indonesia! Sometimes it goes in and out of stock on Amazon, so you can also look for it on eBay or at your local library.
Cami Kangaroo Has Too Much Stuff – What kid wouldn't empathize with Cami, whose room has become so cluttered she can't find the thing she desperately needs to return to her friend! This book has a 4.9/5 star review, from parents and kids alike!
Older children and teenagers can sit down and have a full conversation with you about minimalism and what it means for your family going forward.
Make sure to offer them comfort and assurance that this is going to make their lives better, not worse, and it doesn't have to mean giving up everything they love; rather, it's finding more time to enjoy the things they love in a deeper way.
2. Lead by example – declutter your stuff first
Children learn by watching; if they see you joyfully decluttering your possessions and oohing and aahing over the process and the treasures it reveals, they are naturally going to want to join in.
Older children who are more rational and skeptical will be watching you closely, so make sure you model the behavior you want to instill.
3. Involve your kids in the minimalism process
My older son was home for summer break when we started extreme decluttering for our move overseas.
He was with me every single step of the process — and seemed to enjoy it immensely!
We sorted through massive piles of stuff, took trips together to donation centers, and talked about fond memories of the things we were letting go, but didn't need anymore.
Although he did get teary-eyed a few times, he handled it far better than I expected! (FYI, I cried my eyes out more than a few times — here's proof).
4. Allow them to gently declutter their possessions
Decluttering with kids (or even alone) is somewhat of a Goldilock's paradox.
Don't go too fast, or you risk falling off the wagon.
Don't go to slow, or you might lose your motivation and never finish.
You can start slowly with children by allowing them to begin decluttering the possessions they definitely do not want or love anymore.
The clothing they have outgrown is a great place to start, as fewer kids find themselves attached to their clothing as they would be to, say, their toys.
Gather the clothing in one place and go through it together, creating a pile for the items they don't need. You can then decide the best way to mindfully discard the items, thank them for their service if you wish (a la Marie Kondo), and send them on their way.
After clothing, you can slowly begin to sort through other categories, such as:
Books
Artwork and papers
Toys
Sports and hobby stuff
Etc…
5. Make minimalism a part of your daily lives
Try and make decluttering, minimalism, and mindfulness a part of your daily life.
You can declutter as a family together every so often, such as once a week or once a month. Make time for routine family activities, such as playing board games on the weekend for a family fun night!
Encourage them to clean up after they play so YOU spend less time picking up after them!
Cleaning up after play has become a habit in our house and makes my life immeasurably easier.
6. Show them the joy of using items in many different ways
As a former speech-language pathologist, I have a knack for looking at a toy and figuring out the 10 different ways it can be used for play.
Focus on surrounding your children with toys and games that can be used in many different ways, such as blocks, LEGOs, or human/animal figurines.
We have an entire bowl of miniature Safari Ltd. animal figurines and I plan on sharing a post and video guide on the many different ways children can play with these figurines. So far I have used them for reading games, matching games, and put them in ice during the summer for fun frozen sensory play!
When it comes to birthdays and holidays like Christmas, I always look for gifts that inspire creative play — check out how my son reacts to getting ONLY ONE TOY for his 7th birthday!
7. Encourage activities & experiences over toys
Try and let your children play outdoors as much as possible, as this really gives kids a chance to stretch their legs and minds while interacting with the natural world around them.
When I think back to my own childhood what I remember is not the doll that I received when I was 10, but rather foraging in the woods behind our house for berries, making simple air forts out of sheets, or climbing trees.
If you live in a colder climate or don't have a yard, try to head out to parks and playgrounds as often as your schedule permits.
Sometimes you can bring nature to you, hunting for sticks, leaves, petals, and other natural wonders to bring inside for crafts and pretend play.
When giving gifts try and choose non-toy gifts that teach new skills and ignite creativity, rather than the latest and hottest toys.
8. Designate a place for everything
Once you have decluttered your home and identified the objects that still have a place in your lives, you should designate ONE PLACE for each item!
Ideally, you will also keep activities and toys contained to a single location; this helps keep toy clutter localized to one area, making it easier to clean up afterward!
Our children are lucky enough to have the only bedroom to themselves; their toys are right across the bed from them on the floor, their books to one side.
They play on the large rug next to the bed, happily building and creating for hours at a time.
Blocks and dominoes are some of our favorite toys; we have two boxes of these Kapla blocks (which are apparently very popular in Europe) and a small box of dominos. Both are easily rounded up after play and returned to their original boxes.
Here are my boys playing quietly in the early morning, building nicely and trying not to wake up the very nice Frau Who-Lives-Downstairs with our playing.
9. Use positive reinforcement and self-talk
Never underestimate the power of positive reinforcement!
Praise your child when you see them modeling mindful and minimalistic behavior, such as cleaning up after themselves or offering to donate something they no longer want.
Just avoid using toys or physical objects as rewards for good behavior; instead, you can use family time, eating out, or other activities as a reward.  Going to the zoo is always a treat for children!
10. Be mindful when making purchases
After you spend all that time decluttering, the last thing you want to do is go back to the way you were!
To say that you will never buy new toys or clothes is unrealistic; children are obviously going to need to acquire more things as they learn and grow.
Don't let minimalism hold you back from buying things you actually need.
Indeed, rather than saying, "I don't want to ever buy anything" you should rather encourage yourself and your children to approaching shopping and buying by asking questions like, "Do we need this?" or "What place does this thing have in my life?"
11. Get family and friends on board
I feel like this is actually one of the hardest parts of adopting a minimalist lifestyle!
Be prepared that your family and friends may not understand why you are making this big, sweeping change. Be prepared for a lot of eye-rolling.
When you make a change that goes against the grain, it's can be hard for other people to understand and relate.
Particularly with older family members who may have grown up with a Depression-era mindset and tend to hoard possessions out of fear, minimalism can be a foreign and scary concept.
Just as you introduced the topic with your children, try to slowly and gently educate your loved ones on the benefits of minimalism, and get them on board with reinforcing simple living behaviors.
Here are some ways you can try and get your family on boards with minimalism:
Encourage them to take the kids on outings or play games with them rather than giving toys when visiting
For holidays and birthdays ask them to consider non-toy gifts or even open a bank account or college trust
Offer suggestions for items the children actually need versus things that are just fun
12. Accept there will be growing pains
Just like anything else, there will be ups and downs.
Accepting, acknowledging, and validating your children's thoughts and concerns as they arise will only strengthen you as a family and as minimalists. No one is saying minimalism with kids will be easy, but it IS extremely rewarding.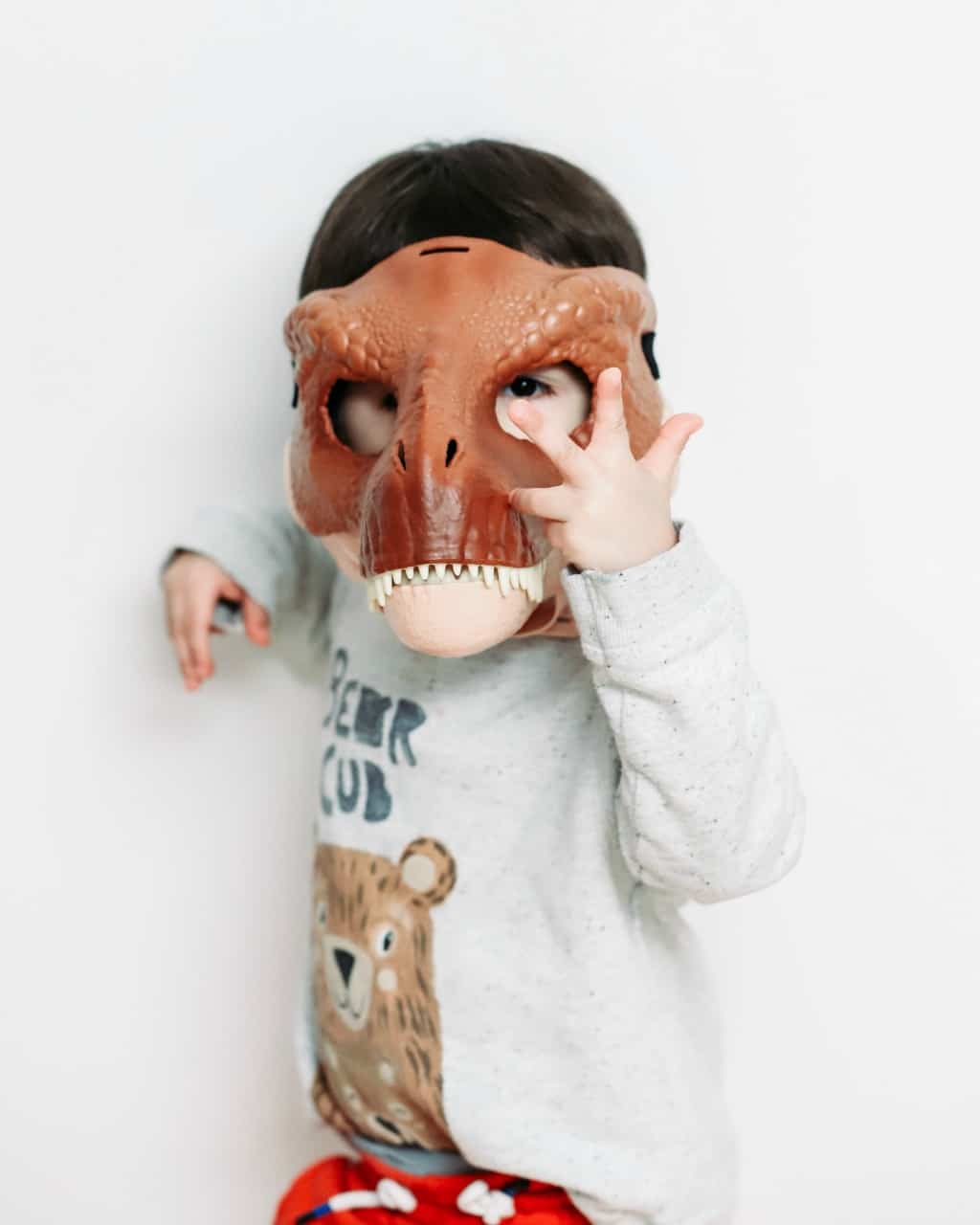 13. Avoid comparing your minimalist journey to anyone else's
Reading about and connecting with other minimalists can be amazing and encouraging, but in a way, it can also be disheartening.
Humans have a natural tendency to compare ourselves to other people.
Beware of falling into a minimalism comparison trap and try to avoid measuring your own families' minimalist path, process, and achievements against someone else's.
Although I love to read stories about minimalists who live without furniture or travel the world with only one backpack, that isn't my life or my future.
When seeking out inspiration, allow yourself to be inspired by others who have gone before you, but avoid anything that makes you feel negative about yourself — that's not helping anyone, least of all you!
Are you ready to get started on your minimalist journey?
Sign up to take the 30-Day Minimalism Challenge and start decluttering your entire life!
Pin this post to read again!