Duplicate cooking utensils. Receipts from meals unremembered. Piles of dusty books. Boxes of broken children's toys. Makeup long past its expiration date. You have gazed upon this sad wasteland of consumerism and realized you want to be free from it all…perhaps you have even already begun, throwing stuff to the side with wild abandon, only to stop, struck with a question — the question. What's the best way to get rid of stuff after decluttering?
Step away from that garbage can, my friend!
There are dozens of options for discarding your decluttering detritus (say that five times fast — I dare ya!) that don't involve trashing them. Here is a list of 49 eco-friendly ways to get rid of stuff after decluttering.
How to get rid of stuff after decluttering
Whether you are a fan of the KonMari method, love some good old-fashioned Swedish death cleaning, or maybe just got inspired to declutter after seeing one too many episodes of Hoarders, the fact is decluttering has many benefits.
Decluttering can:
Give you more space
Reduce daily stress
Encourage you to be happier and healthier
Free up your time
Sounds pretty great, right?
Now, I'm not here to tell you that decluttering is the solution to every single one of life's little problems but the fact is that reducing clutter can have real emotional, psychological, social, and financial benefits.
However, one unfortunate byproduct of decluttering is the piles upon piles of junk left to discard. You may be asking yourself, do people even want this stuff?
Luckily, they do!
Let's go over some eco-friendly options for getting rid of stuff after decluttering.
Want to get started decluttering but not sure where to begin?
Sign up to get my free 5-page KonMari decluttering checklist and read all about how to use it here!)
Five ways to get rid of clutter
One of the biggest mistakes you can make is not thinking of what you are going to do with your clutter once it's been, well, decluttered!
It behooves you to start thinking about what you want to do with the items you declutter before you even start decluttering.
There are five basic ways to get rid of items after decluttering:
Sell the items
Donate the items
Recycle the items
Repurpose the items (not necessarily "getting rid of"; more like "giving new life")
Trash the items
Gather five large bins or cardboard boxes and label each bin for it's corresponding decluttering category: sell, donate, recycle, repurpose, and trash.
Trashing should be the final option and only used if the other methods of discarding are not applicable.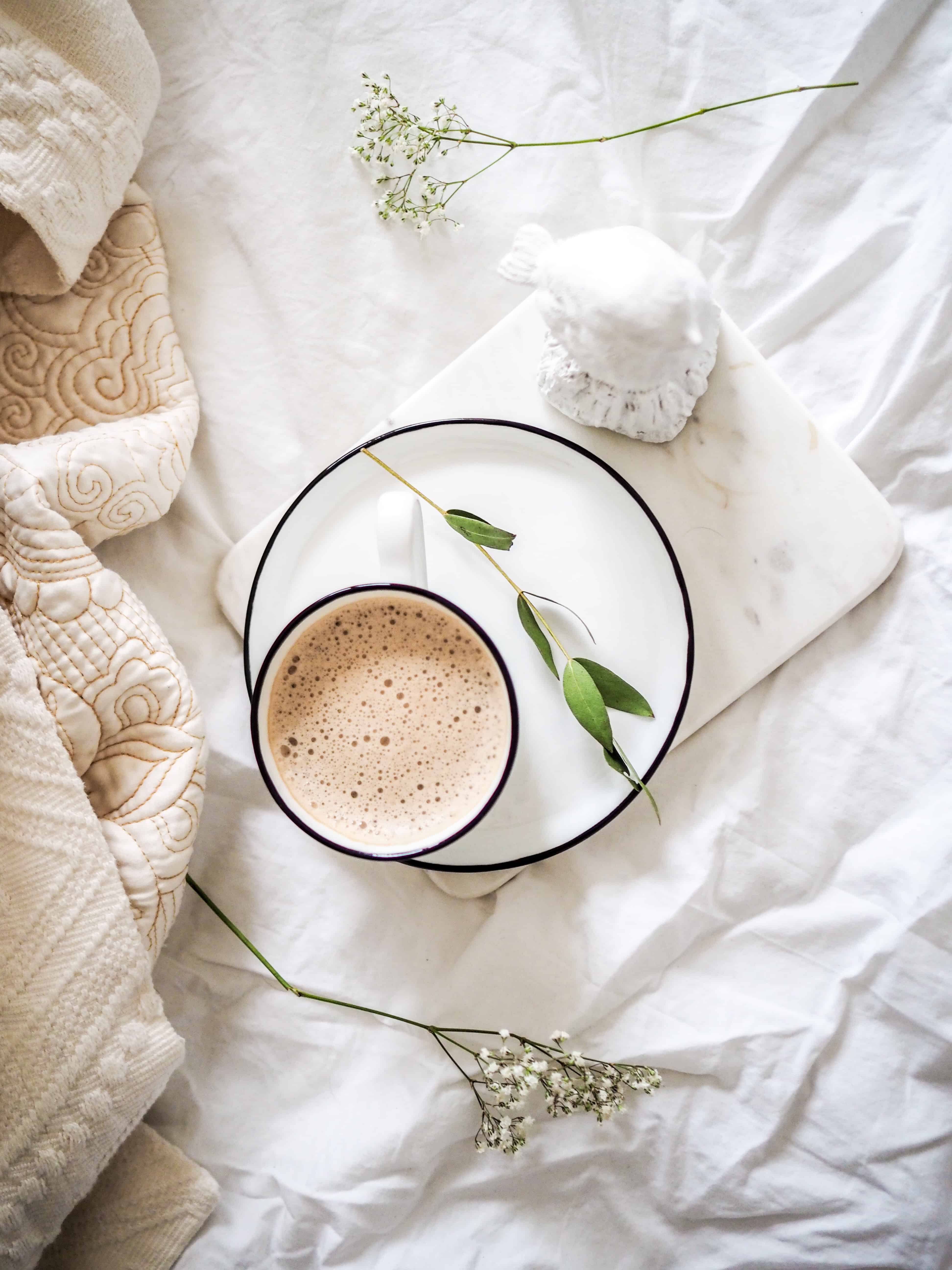 This post may contain affiliate links for your convenience. That means that if you make a purchase, I will receive a small commission at no extra cost to you. Read more here.
The decluttering challenge that inspired this post
I was recently lucky enough to co-host a decluttering challenge on Facebook with my friends, Sarah (a fellow SLP turned beauty entrepreneur at SaviBeauty by Sarah and a real decluttering rock star) and Andrea, a professional organizer based out of NYC.
During the challenge, we all experienced first hand the varying emotions decluttering can elicit, from frustration to cathartic release to guilt.
Decluttering guilt
While I feel largely empowered by decluttering, I also deal with my fair share of guilt.
Guilt over discarding items which are still perfectly useful
Guilt over items so quickly worn past use or repair (kids toys and clothing)
Guilt for spending money and having it go to waste
Guilt for creating so much trash
In the end, it is best to forgive yourself and not get hung up on the guilt; decluttering should be a positive journey towards freedom from stuff.
However, you can help reduce the guilt by choosing discarding methods that are less harmful to the environment and encourage a reuse-mindset versus a discard-mindset.
That's why we three decluttering challenge hostesses put our heads together and came up with an epic list of eco-friendly ways to discard items after decluttering and give you guilt-free choices that will help you declutter in peace.
*Big thanks to Sarah, who was the original mastermind behind the decluttering challenge and compiled the original list of donation resources and corresponding links, which grew and grew to include many other ideas for selling and recycling.
Thanks, Sarah!
1. Selling
Selling unwanted items is a personal favorite choice for two reasons. First, it has always been my experience that people will treasure something more if they have to pay for it versus if they get it for free. Second, it helps you make a little money back, alleviating some of that "wasting money" guilt.
Here are some ways you can sell unwanted items after decluttering.
Sell items on

eBay
What do broken crayons, toilet paper rolls, and vintage magazines all have in common?
They are all things that can be sold on eBay! If you suspect that your item might be worth decent money, you can check and see how much you can get for it on eBay.
Decide if the price is worth your time and go from there.
Related posts:
Poshmark is another online resale website that focuses on used fashions. Brand name clothing, shoes, and bags do especially well on Poshmark.
Decluttr is an app that allows you to sell used books, CDs, DVDs, tablets, consoles, games, and other tech. Video game consoles resale prices especially are extremely competitive.
If you are considering selling your used items on DEcluttr, you might want to consider if you will get more money selling on eBay or Decluttr.
Sell items on

Amazon
You can become an Amazon seller and sell used and new items on Amazon. Many people have built entire businesses around this principle. Find out more info about the Amazon seller program here.
Sell items on

Etsy
Etsy isn't just for handmade items! Vintage clothing and books, button collections, stamps, you can find all sorts of secondhand items for sale on Etsy. Get started selling (or buying) on Etsy today by signing up at this link.
Craigslist has been a popular resale website for years and even now offers locations around the world, including Asia and South America! They are one of the most widely available platforms for selling used items.
Facebook Marketplace is similar to Craigslist but many people say it feels slightly "safer" because you have access to seller/buyer profiles.
Sell items on

LetGo
LetGo is another free app growing in popularity that allows you to sell and buy items locally, similar to Craigslist. Check out their website for more information.
Hold a yard/garage sale
If you have a lot of stuff to get rid of at once you can host a yard or garage sale. Even better, get your neighbors on board and have a neighborhood-wide garage sale.
People love to visit multiple houses in one location. They will pay for the convenience!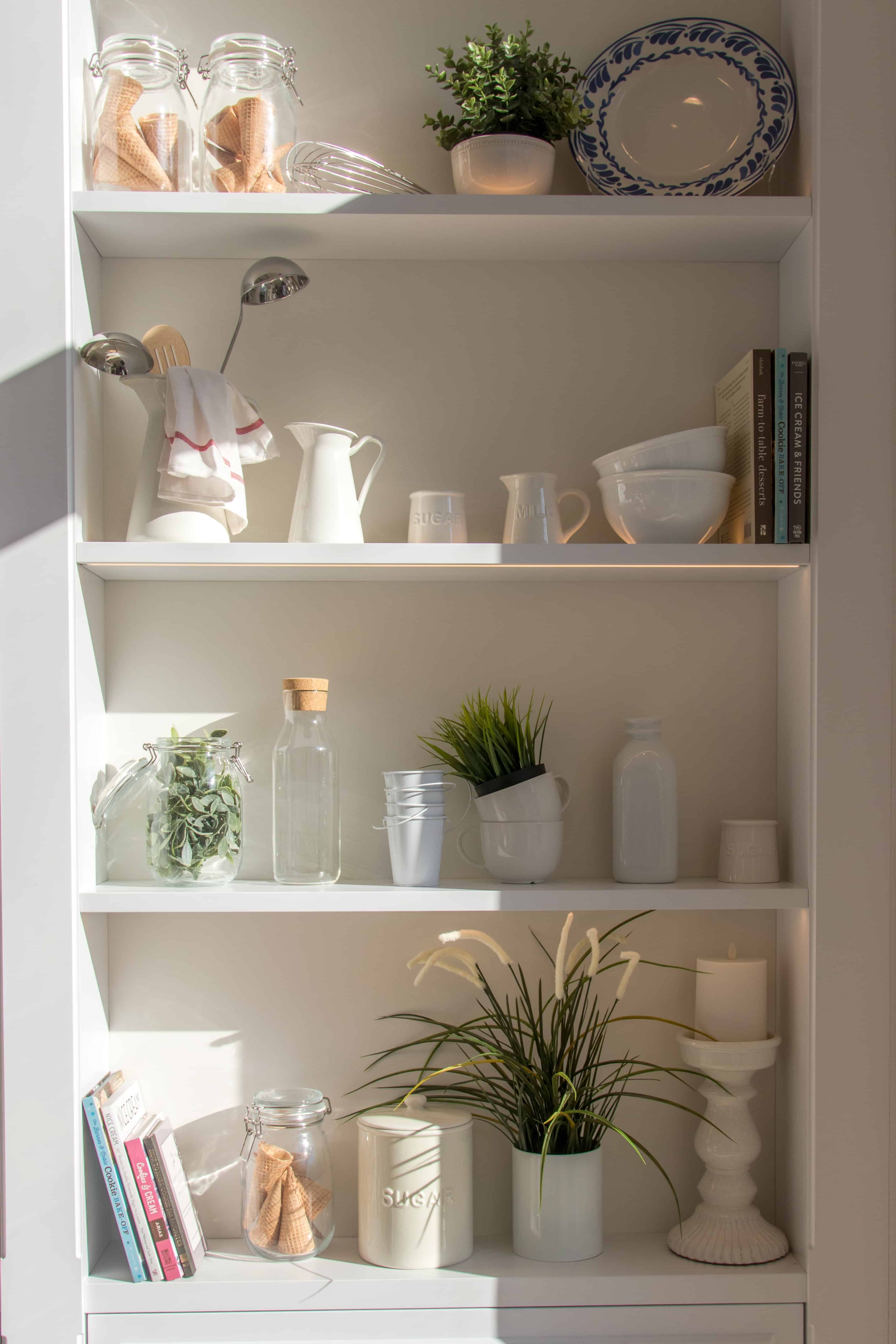 2. Donation
Donating can be a great option for items that cannot be sold or if you feel you don't have the time to spend selling.
You can feel good that you are helping reduce waste as well as providing much-needed resources to people who wouldn't otherwise have access to them.
Amazon donation
The Give Back Box program allows you to mail items that you want to donate in their boxes. You can find more information at this link or by emailing [email protected] for a free shipping label.
Any household items such as clothes, shoes, and jewelry are fine but they do not accept electronics, liquids, fragile, hazardous or volatile items, or ammunition.
Donations for women
Medela – The company Medela will accept used breast pumps for recycling.
Breast Pump Donation – Another company that collects donated breast pumps for women in need in developing nations.
Domestic Shelters for Women – Local domestic shelters for women, who need everything from diapers to bedding to toothbrushes. Click the link to search their directory for shelters near you.
Book donation
There are many options for donating books. I suggest you call local options before taking them to make sure they accept them all. Some libraries will not accept textbook donations, for example.
Places you can donate books:
Local libraries
Local daycares
Local hospitals
Local retirement communities
Find local book donation sites by running an online search for "donation + book + your zip code".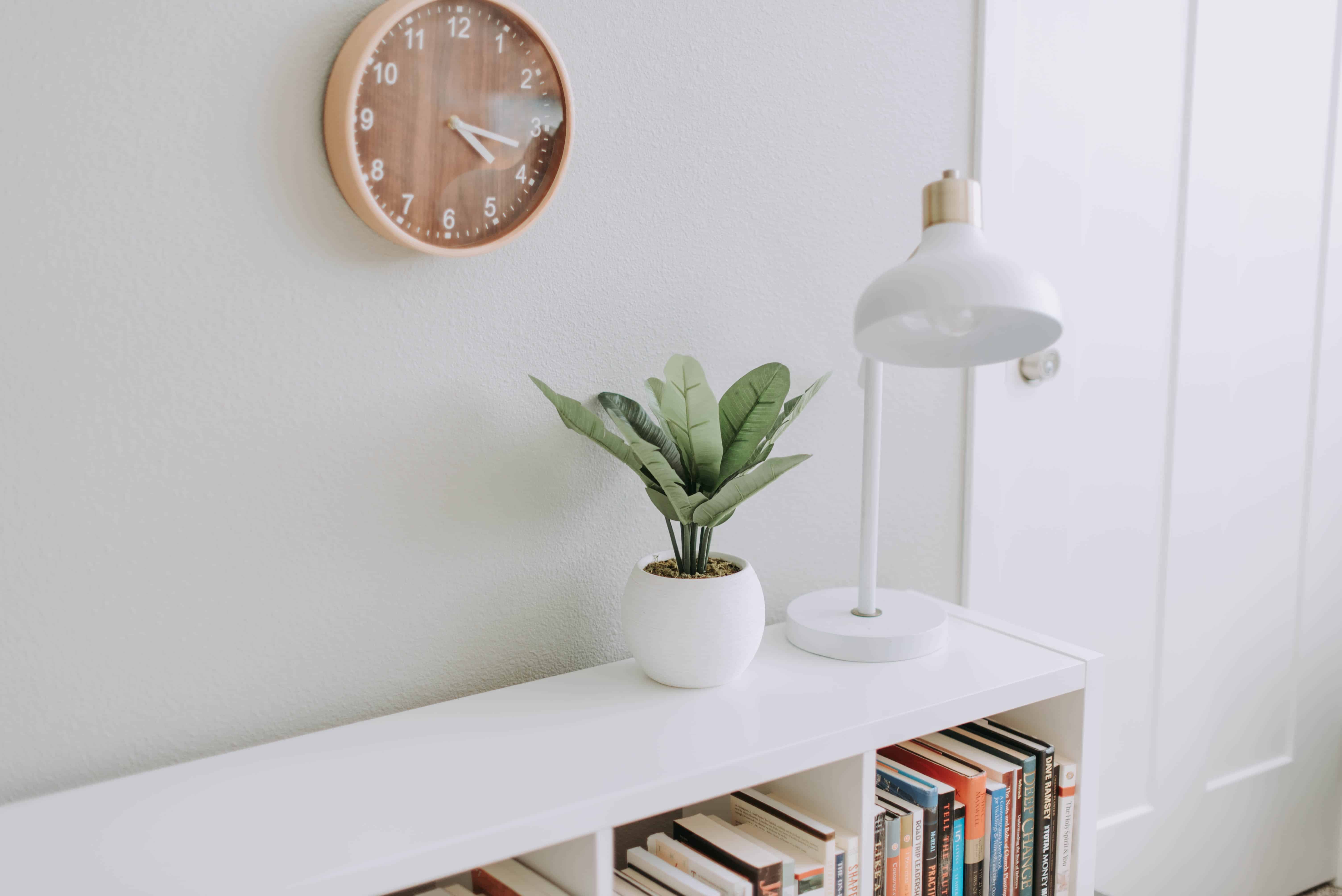 Car seat donation
Each car seat should have an "expiration date" printed somewhere on its body. Make sure your car seat is within its usefulness timeframe before trying to get rid of it.
Target – Target will occasionally hold a car seat recycling event for a limited time only where you bring in your unwanted car seat and get a 20% coupon for a new car seat or stroller.
Some states have programs in place for recycling car seats. Here is a list of the various states and the resources that they have for recycling car seats.
Local women's shelters
(If you are unable to find a recycling option that meets your needs, please cut the straps on your seat and place it in your garbage.)
Clothing Donation
Goodwill
The Salvation Army
Bottomless Closet NYC – You can mail women's professional clothing to 16 East 52nd Street, 15th Floor, New York, NY 10022. Check out their website to see items they are in great need of as well as those clothing items they do not accept.
Dress for Success – Multiple nationwide affiliates programs that empower women reaching for economic independence by providing access to professional workwear.
Career Gear – Provides professional clothing, mentoring, and life-skills training that allows men living in poverty to become stronger contributors to their families and communities.
That Suits You – TSY is a Non-Profit organization that accepts gently worn professional attire and provides them, free of charge, to qualified men searching for work. They also help dress high school Seniors for graduation and prom. See their website for more details or email for pick up info (local NYC) or mailing instructions [email protected]
Phone donation
Safety first! Make sure you clear all data and remove any SIM cards before donating your phone.
Places to donate phones:
Drop off bins at a local library
Dropoff bins at the local grocery store
Books for America (they sell your phone and use proceeds to buy books for kids)
Jewelry donation
Donate old beaded jewelry even if it's broken. A wonderful organization on Facebook called Brighter Lipstick, Bigger Earrings makes new jewelry for patients receiving cancer treatment. Contact Pam for more details through her Facebook page and to read her moving story. (Brighter Lipstick, Bigger Earrings is located at 815 Shallow Brook Avenue, Winter Springs, FL 32708.)
Miscellaneous donations
Local resources can be a huge asset when you want to get rid of decluttering items. There are so many different donation resources across the United States I couldn't even begin to name them all.
Here are some ideas of resources you can tap into:
Facebook groups
Online search (donation + your zip code)
Goodwill – Goodwill is one of the most popular and widespread locations that accept most donations, from clothing to knick-knacks to books. They even accept car donations and will schedule pick-ups!
The Salvation Army – A great place to donate gently used items with locations around the world; they also schedule pickups.
Habitat for Humanity – They accept used furniture, appliances, and building materials, among other things.
Freecycle– Freecycle is a great resource for finding or getting rid of any number of unwanted items.
Veteran donations
Donate to veterans in need by contacting these sites:
3. Recycling
From clothing to phones and everything in between, most items can be recycled. Here are some resources that allow you to give your junk a second chance at life.
Clothing
H&M – If you have clothing that is too worn to donate or sell, you can take them to H&M, where they will be used for textile recycling; this excludes shoes and worn undergarments. You get a 15% off coupon for use at H&M for every bag you donate, regardless of the size. If the coupon matters to you, you may select smaller grocery-sized bags. If you just want to get it done and don't care about the coupon, you can take the clothing in large garbage-sized bags.
Levi's – Take old clothing to Levi's (yes, the jean company) and you can save 20% off a single item when you buy. Find out more here.
Madewell – Stop by a Madewell store with your pre-loved pairs (as much as you want, any brand). They can be turned into housing insulation for in-need communities. You will also receive a $20 off coupon for your own purchase. Get more info here.
rag & bone – If you bring in old denim you will receive 20% off your purchase that same day. More info.
Local dropoff bins – Many local malls and shopping centers have drop-off bins that accept items. Pay attention to the rules on each bin; some are only for usable-quality clothing, others for books, still others for textile recycling.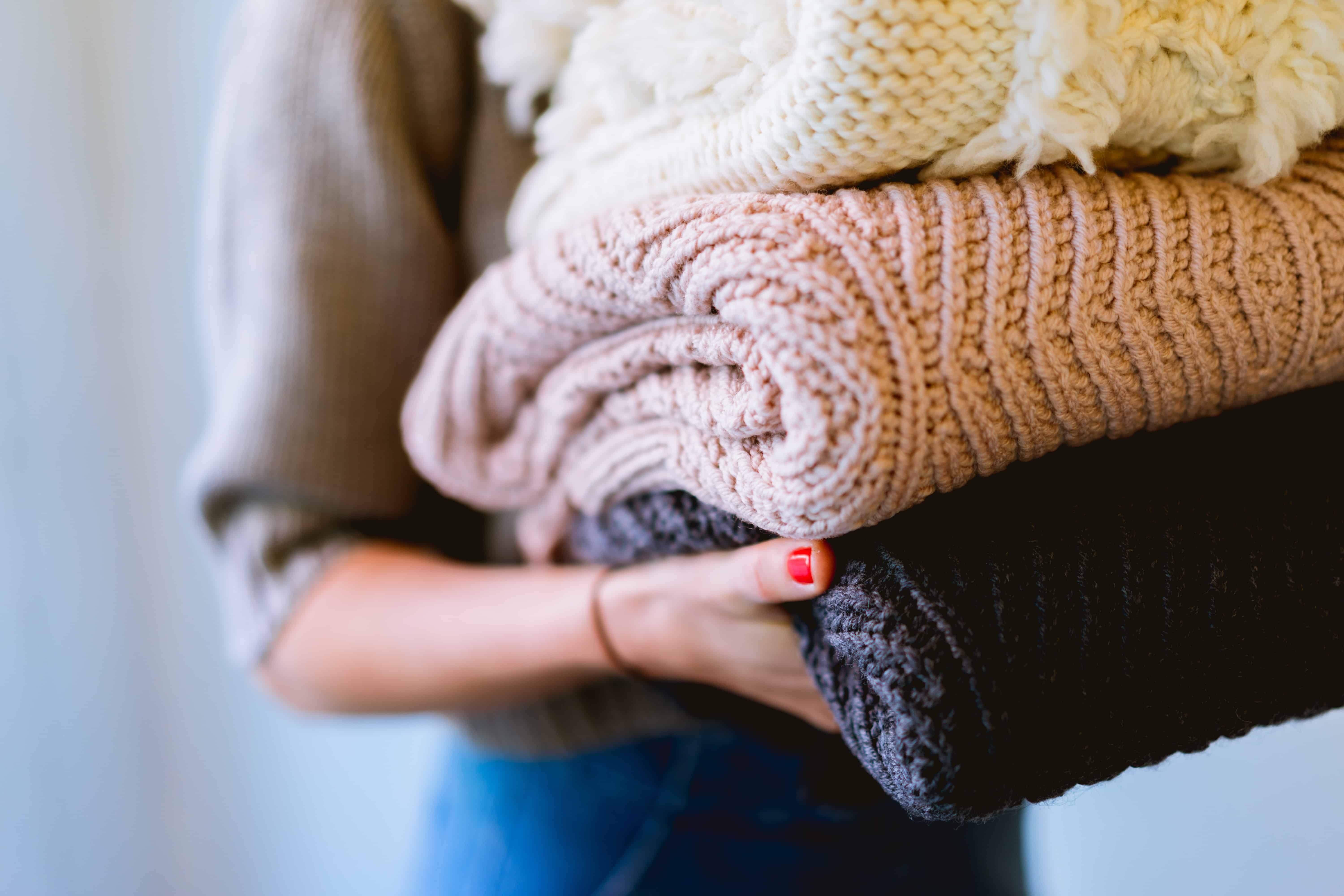 Electronics and office supplies
Apple – Good news for Apple fans! You can trade in your old phone to Apple and receive an Apple gift card. If the items are too old Apple will recycle them for you. Find out more here.
Staples – This store accepts electronics and ink cartridges for recycling; see a complete list of details at their website.
AutoZone – Donate your old car battery to AutoZone and receive a $10 AutoZone merchandise card (we usually do this when we need a new battery and they have also helped us switch them out as well).
Best Buy – Old electronics, tech, and ink cartridges can be recycled at Best Buy and you can receive discounts for doing so. Click here to see the complete list of accepted items and saving options they offer.
Makeup
Wands for Wildlife – This amazing program uses old mascara wands to brush fly eggs and larva from the fur of wild animals. All you have to do is clean your old mascara wands (blue Dawn dish soap works great for this) and send the wands to the address listed here. (You MUST check out the adorable pictures of them brushing possums and baby ducks!)
Medications
Pharmacies – Check with your local Walgreens or other pharmacy and see if they have drop-boxes for expired medications.
Some local doctor's offices also accept donations of used/expired medications. (I know this because we had several expired epi-pens to get rid of at one point.)
Plastic bags
There is a big push for reusable bags nowadays and many grocery stores now have a bag at the entrance to accept used plastic bags for recycling.
Shoe recycling
It's from the Sole – Is a non-profit organization focused on collecting, refurbishing, and giving away shoes and clothing to homeless individuals in New York City and other metropolitan areas.
Nike Reuse-a-Shoe Program – Nike's program has collected 28 million shoes for recycling since 1990 and has drop-off locations all over; they accept drop-offs at any Nike store. Find the drop off location nearest you.
TerraCycle – TerraCycle is perhaps the best option for recycling footwear; they accept all types of shoes, including sandals, wedges, peep-toe, sneakers, flats, loafers, oxfords, clogs, boots, heels, wedges and five toe shoes. There is a flat-rate fee which covers the shipping box and shipment. See their website for more details.
Toothbrush recycling
Oral care company Colgate has partnered TerraCycle to create a free recycling program for oral care product packaging as well as a fundraising opportunity for participants. They have 26,500 participating locations. Get more info at their website.
4. Repurposing
Maybe you don't love an item right now, but you have some attachment to it and you don't want to let it go. Consider brainstorming ways to repurpose or upcycle items so that you might love them again!
Here are some amazing upcycling ideas:
Turn old baby clothing into a quilt
Repurpose treasured T-Shirts into scarves, pillows, or blankets,
Turn an old crib into a desk
Use some spray paint to breathe new life into old items
If you need some inspiration for ideas on ways to repurpose and upcycle household items, the best place to look is Pinterest (follow me on Pinterest while you are at it — I have dozens of boards with the most amazing crafty ideas on the internet).
Related posts:
5. Trashing
This is it; the final option for items that have no place for recycling, donation, repurposing, or selling.
If you have no options left, as a last resort you can throw away items that you no longer want. After all, you shouldn't allow your house to become a trash can.
Wait! Don't forget your freebie!
Sign up in the box below to get your printable KonMari checklist, totaly free! It's five pages of pure decluttering joy.
Pin this!