Minimalism changed my life in more ways than you can imagine — you could even say it saved my life.
My childhood was filled with fear and grief. I lost my mother when I was nine to cancer and my father to alcohol while I was still in college.
But the pain didn't stop there — it grew and multiplied.
The year my father died I lost eight loved ones, including grandparents, long-time family friends, and coworkers. That was the darkest year of my life, the one I look back on and remember as "The Year of the Deaths".
My parents – gone.
My home – gone.
Everything I ever loved – gone.
My hoarder to minimalist journey
Looking back, is it any wonder I became an emotional hoarder? The loss of my loved ones made me cling to the memories of them all the harder.
For decades I carried around boxes and boxes of sentimental mementos.
But it wasn't enough. I was compelled to seek out and purchase unnecessary junk that reminded me of happier times, like books, nostalgic toys, and collectibles.
But I never paused to ask myself, do these things actually make me happy?
Then, I discovered minimalism
A frugal and minimalist lifestyle allowed us to:
I always turn to my husband and say, "Can you believe how different our lives are now?"
We keep pinching ourselves at how far we have come.
My husband was born in a small village in rural China and grew up in poverty most people can't imagine.
His family of seven slept in a two-bedroom house with stone walls and dirt floors. They didn't have electricity, running water, flushing toilets, air conditioning, or any "modern" amenities.
After becoming an immigrant – twice! – things finally improved, we fell in love, and now we just bought our dream home together!
Here we are with our two sons, who I refer to by their Chinese family endearments: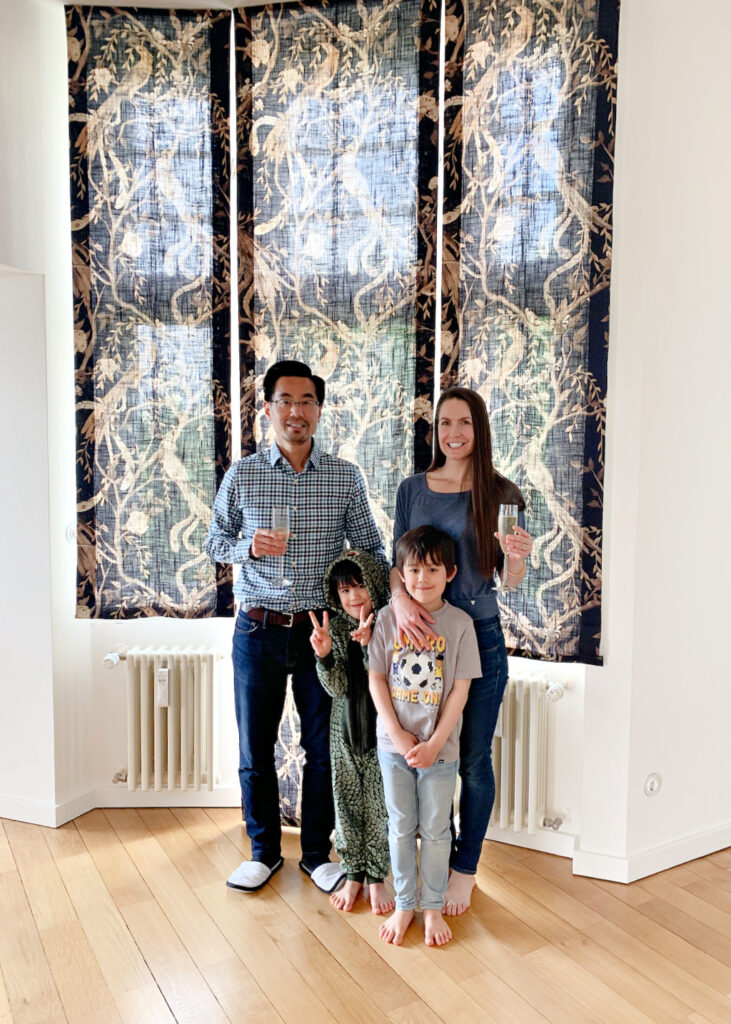 A minimalist lifestyle can make your life better in so many ways!
Modern humans are surrounded by clutter: physical clutter, digital clutter, emotional clutter — and all that clutter is taking its toll on you.
Less stuff means fewer worries.
It means more time for your family and more money in the bank.
When you clear your physical and mental space to make room in your life for things that bring you happiness, you will find that you have more freedom.
Freedom from guilt and grief.
Freedom from stress and overwhelm.
Freedom from fear and anxiety.
Even financial freedom!
How can minimalism do all that?
I want to help you accomplish all that I have and more – faster and easier than it was for me, figuring it out from scratch.
Where has Marissa Zen been featured?
Since starting her blog in 2018, Marissa's decluttering and practical minimalism tips have been shared by many top websites, including:
Well+Good
Redbook
Real Simple
Apartment Therapy
Country Living
Yahoo! Life
Yahoo! Finance
The Home Edit
And many more!
👇 Want more ideas on how to live minimally as a family? 👇
We are at 93,000 Zen YouTube family members and counting – are you ready to change your life?
---