Maybe it isn't technically fall, but that doesn't mean we can't start dreaming of falling leaves, the scent of pumpkin spice in the air, apple picking…and the best and most affordable fall pillow covers! That's right, here you will find the ten best fall pillow covers, all for under $10!
You're welcome. 😉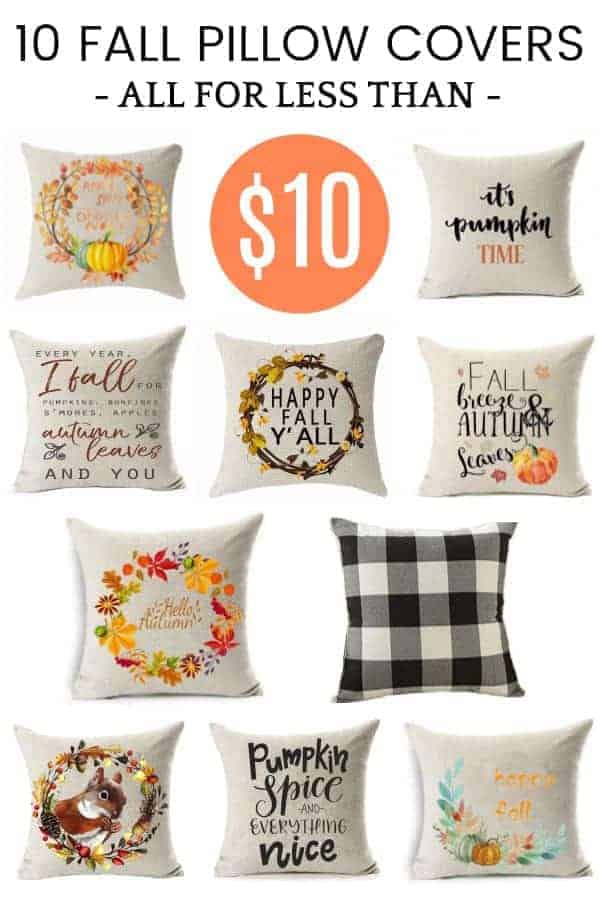 This post may contain affiliate links for your convenience. That means that if you make a purchase, I will receive a small commission at no extra cost to you. I only recommend products or services that I fully believe in and use myself. Read more here.
(You might also enjoy this free farmhouse-style fall printable to decorate your home!)
Why you should buy pillow covers instead of pillows
If you live in a smaller home or townhome, it just makes more sense to shop for pillow covers and rotate them as the seasons and holidays change.
This method will save you money and space!
Just think of all the extra space you will save if you rotate pillow covers instead of constantly buying new pillows!
The best fall pillow covers under $10
Click on the orange text or the image to see the pillow covers!
The most gorgeous fall color combination I have ever seen! I would have never thought that blues and aquas would make me think of fall, but there you have it!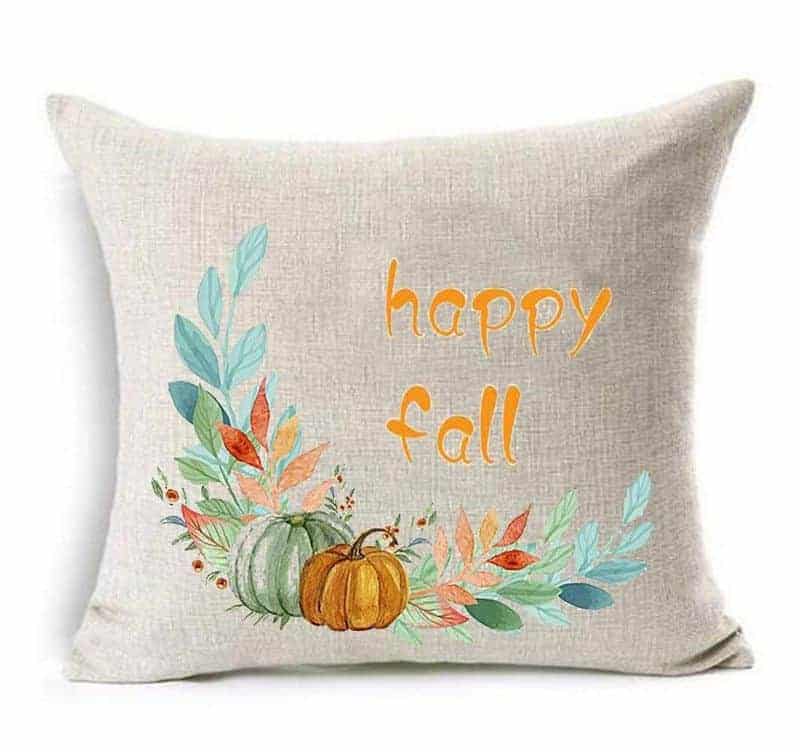 I love the text and the burlap-y feel of this pillow. Doesn't it just make you feel nice?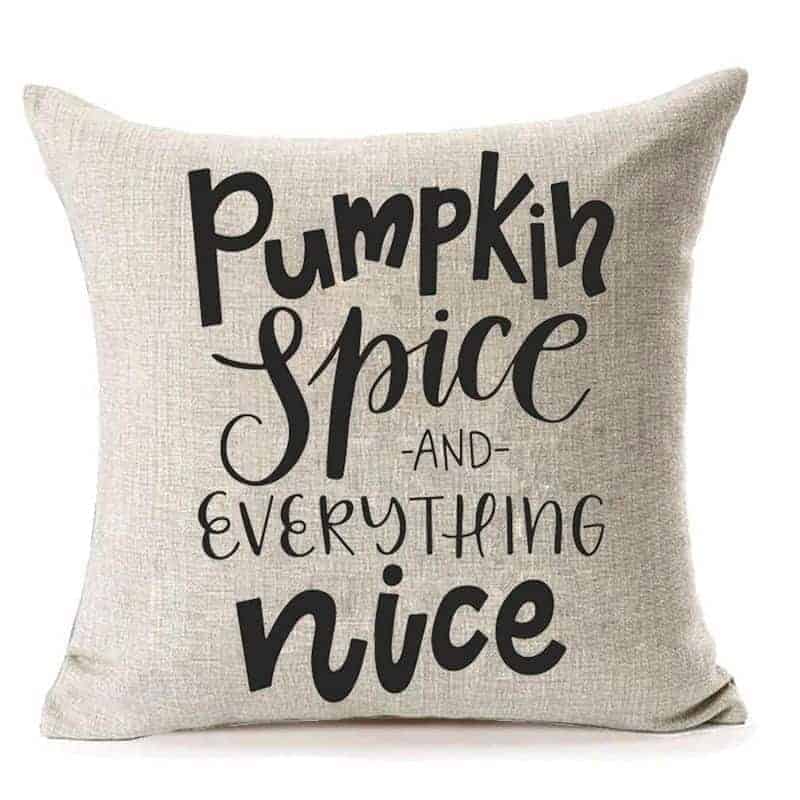 Totally digging the horse chestnuts and Chinese lanterns all over this pillow. I wish I had a wreath to match!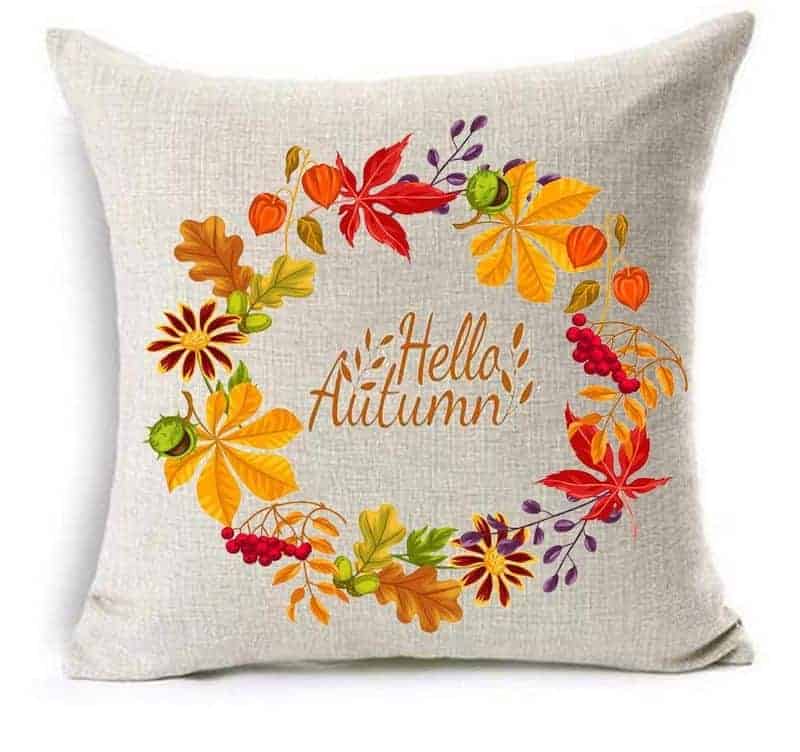 Everything you love about fall, written on the perfect pillow cover.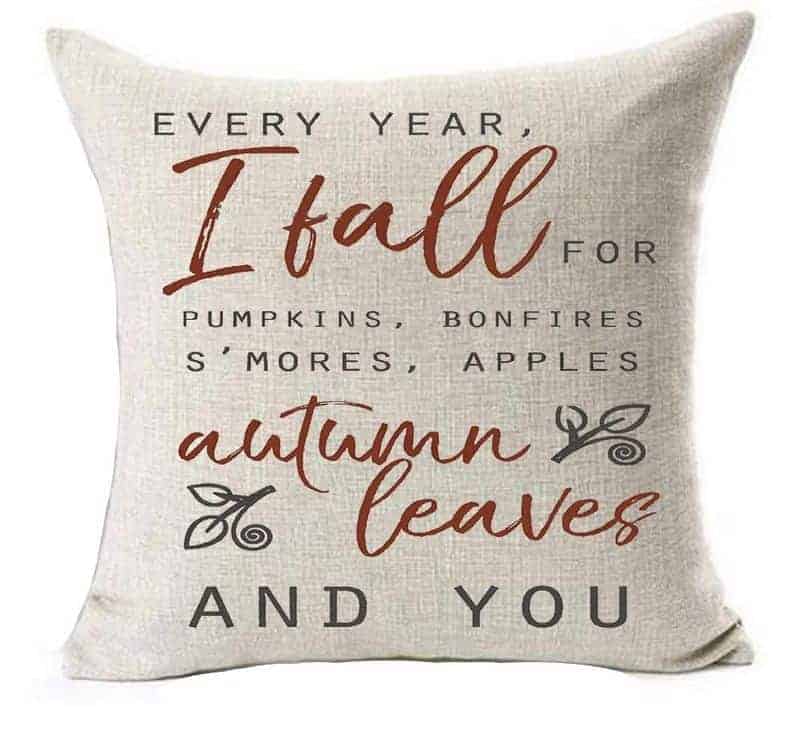 This would make an amazing accent pillow with any of the other pillows! Love that simple, clean black and white check pattern.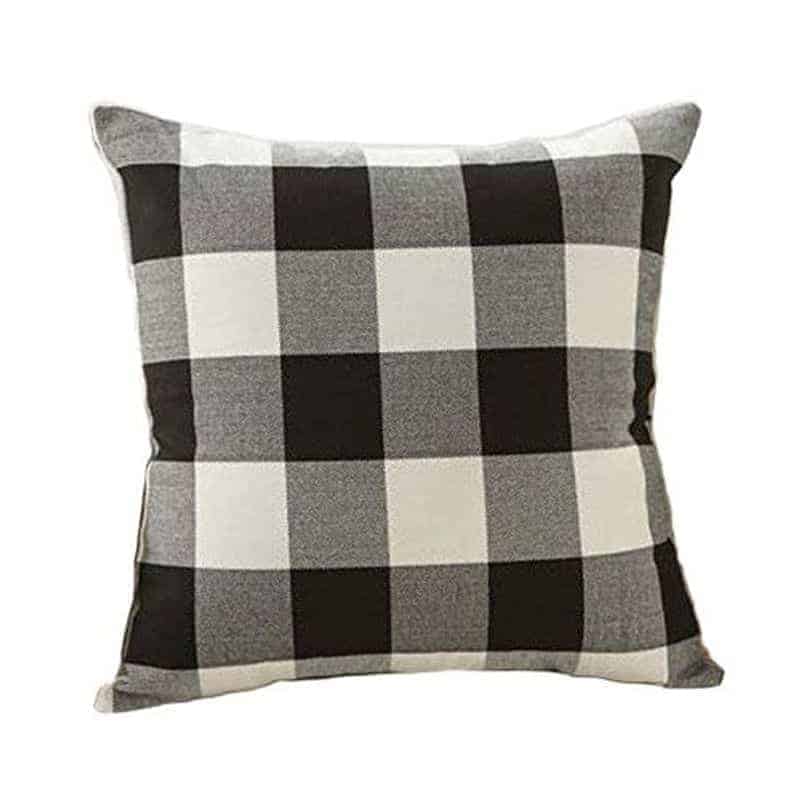 Y'll should know, fall is the best season! So give in to that Southern accent and wish your couch a Happy Fall Y'all!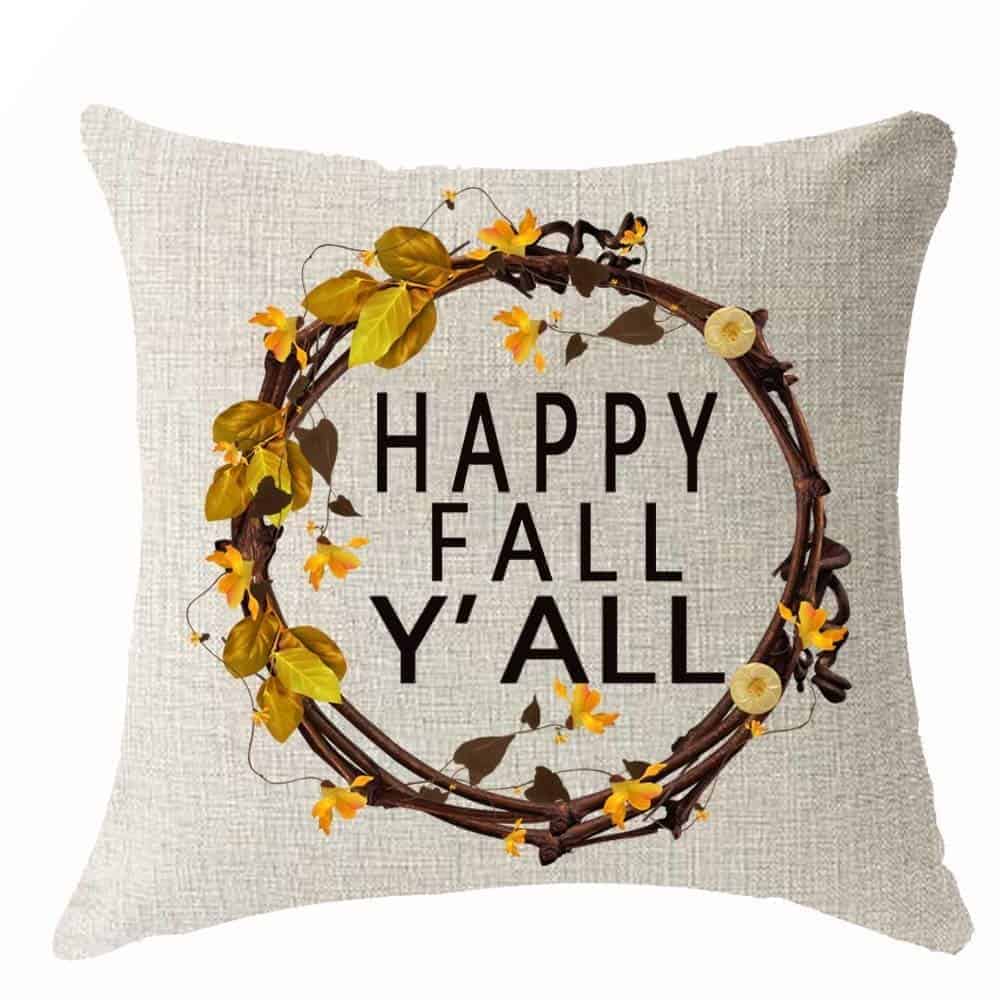 The colors on this pillow just seem to gleam! Again, loving that combination of blues and oranges. <3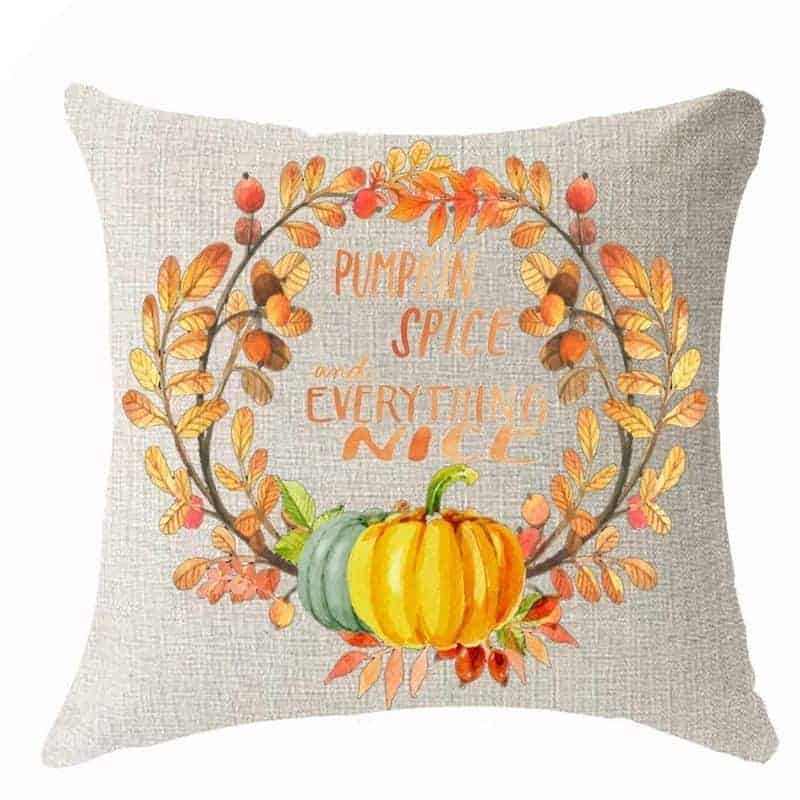 Stop…Pumpkin Time! (So much better than the MC Hammer version!)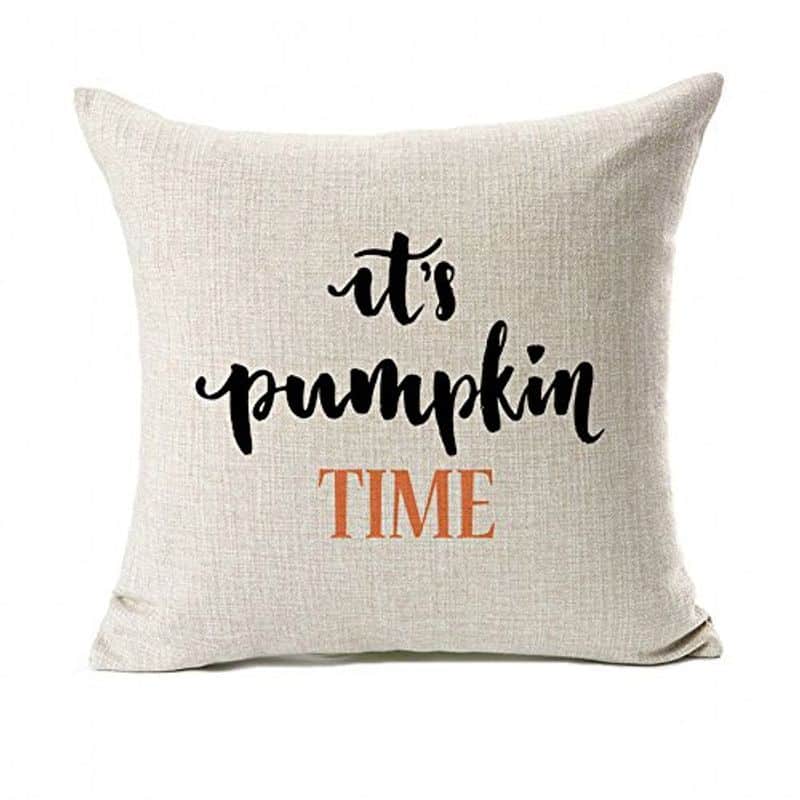 You guys. You guys, LOOK!
IT'S A PILLOW COVER WITH A SQUIRREL ON IT. My blog is may be called Squirrels of a Feather, but I'm pretty sure I'm not the only one who would obsess over this pillow.
Never have I seen such a work of beauty and harmony! Squirrels are the perfect mascot for fall!
Absolutely lovely combination of colors and fonts on this pillow cover! Makes me want to grab my blanket and some hot chocolate!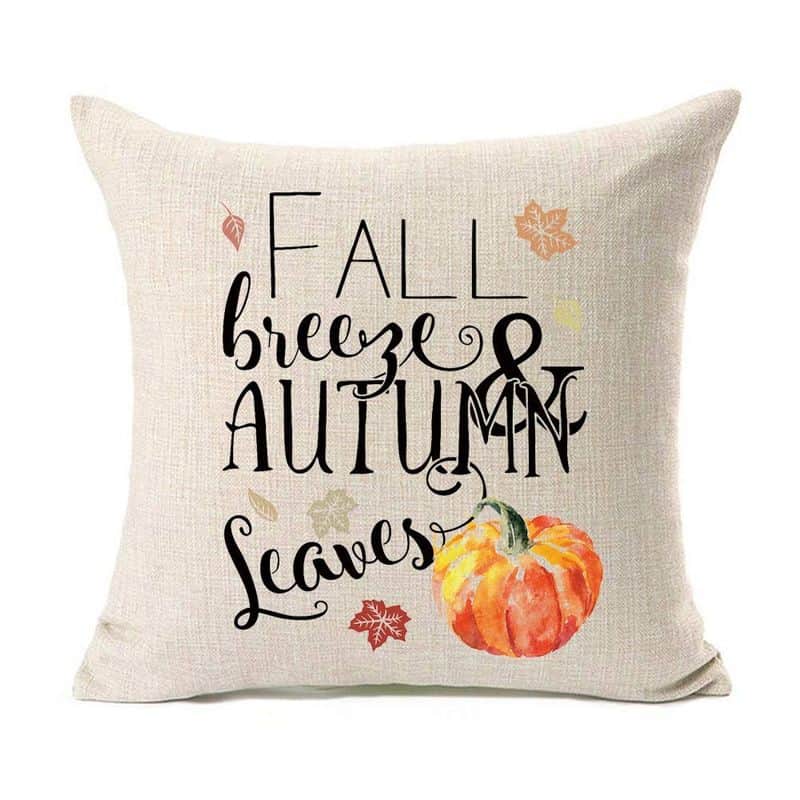 I hope that you enjoyed this collection of fall pillow covers!
Let me know YOUR favorite one in the comment section below. 🙂