Fall is upon us and I am feelin' it! If you are looking for a unique fall printable to beautify your home for the fall, you will love this free fall printable! Never before seen, this "Welcome One 'N' Fall" printable is sure to be a sensation!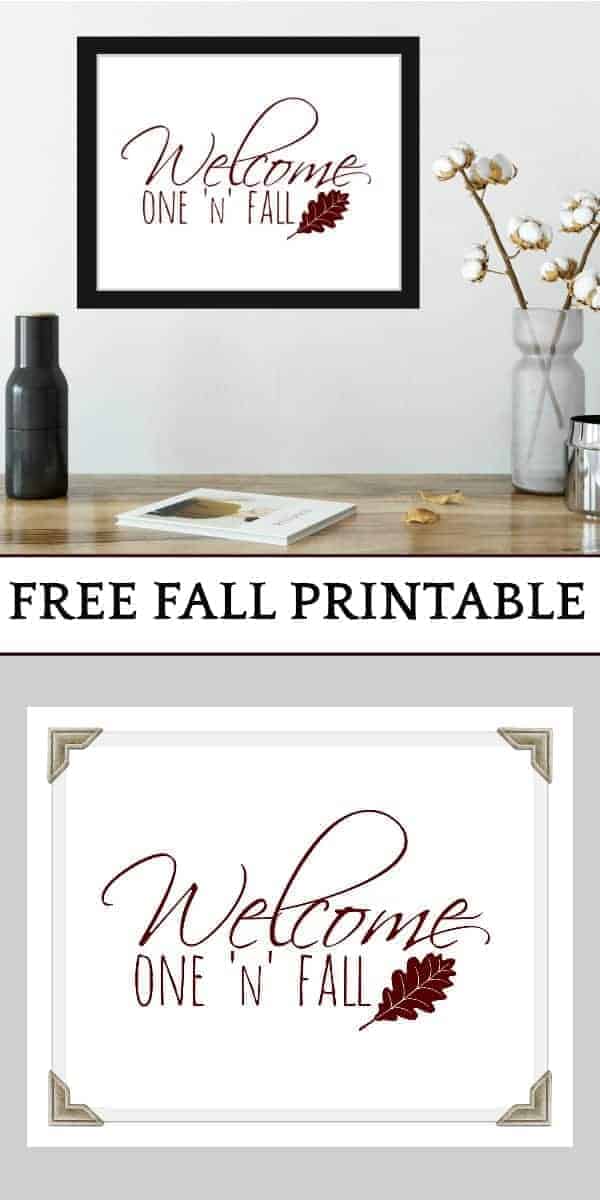 Decorating for the fall
Autumn is upon us and you know what that means! Brisk winds, falling leaves, and pumpkin spice lattes, oh my!
Fall is the absolute best season. Not too hot, not too cold, you get all the coolest holidays like Halloween and Thanksgiving!
Also, fall decor is the absolute cutest! The fall season is chock full of adorable and catchy sayings — just check out my affordable fall pillow post if you don't believe me!
Favorite fall sayings include:
Happy fall, y'all
Pumpkin spice and everything nice
Fall in love with fall
(What are your favorite fall sayings? Be sure and leave a comment below if you have a favorite you want to share!)
Welcome One 'N' Fall
I'm pretty sure I came up with a fall quote that has never before been seen anywhere else. Feel free to correct me if I am wrong though!
It just popped into my head one day and I HAD to create a fall printable using this slogan.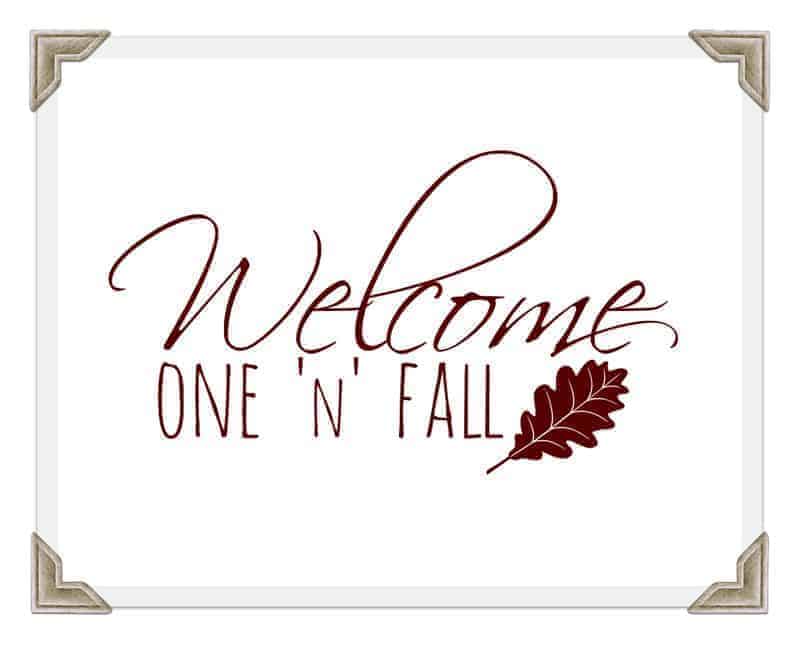 This post may contain affiliate links for your convenience. That means that if you make a purchase, I will receive a small commission at no extra cost to you. I only recommend products or services that I fully believe in and use myself. Read more here.
Printing your free fall printable
This printable is FREE for you!
Just click the image below and your "Welcome One 'N' Fall" printable will open up in another window. You can then print it off as you please.
This printable is designed to fit in an 8 x 10-inch frame. If you don't like the color that I used, you can always choose to print it off in black and white.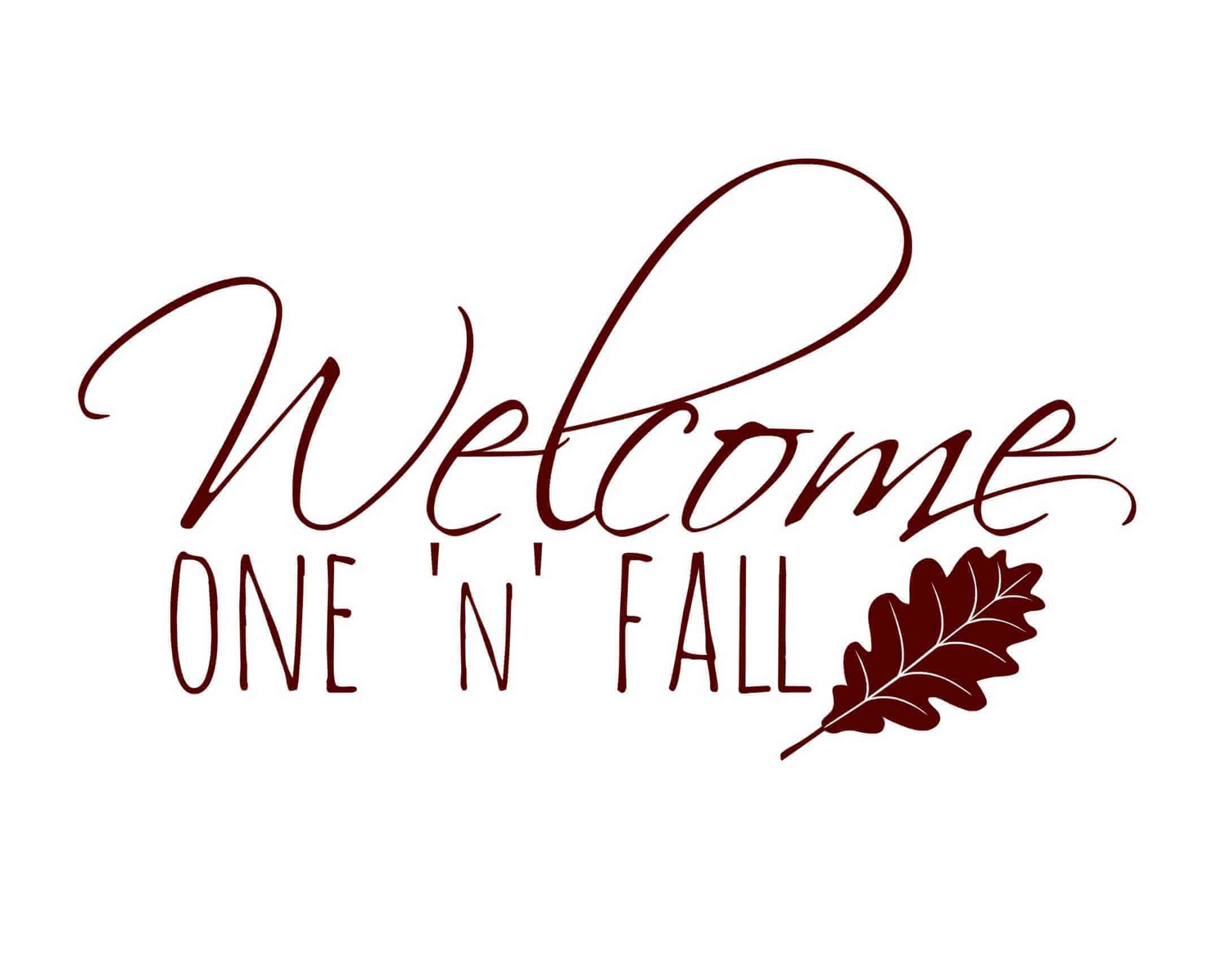 Enjoy your fall printable!
If you decided to decorate with my fall printable, I would love, love, LOVE for you to show me!
Just tag me on Instagram @squirrelsofafeather or use my hashtag, #squirrelsofafeather, so I can see it!
SaveSave