Since the dawn of time, long before the discovery of fire or the invention of the wheel, mankind has struggled with one big question — THE question. And that question is — "Where should I store my pajamas during the day?"
Joking, obviously.
BUT! If you have been lacking pajama storage ideas, fear not!
After millennia, mankind is attempting to crawl out of the darkness and into the light to FINALLY solve the riddle that has plagued mankind for eternity: where to hide pajamas during the day.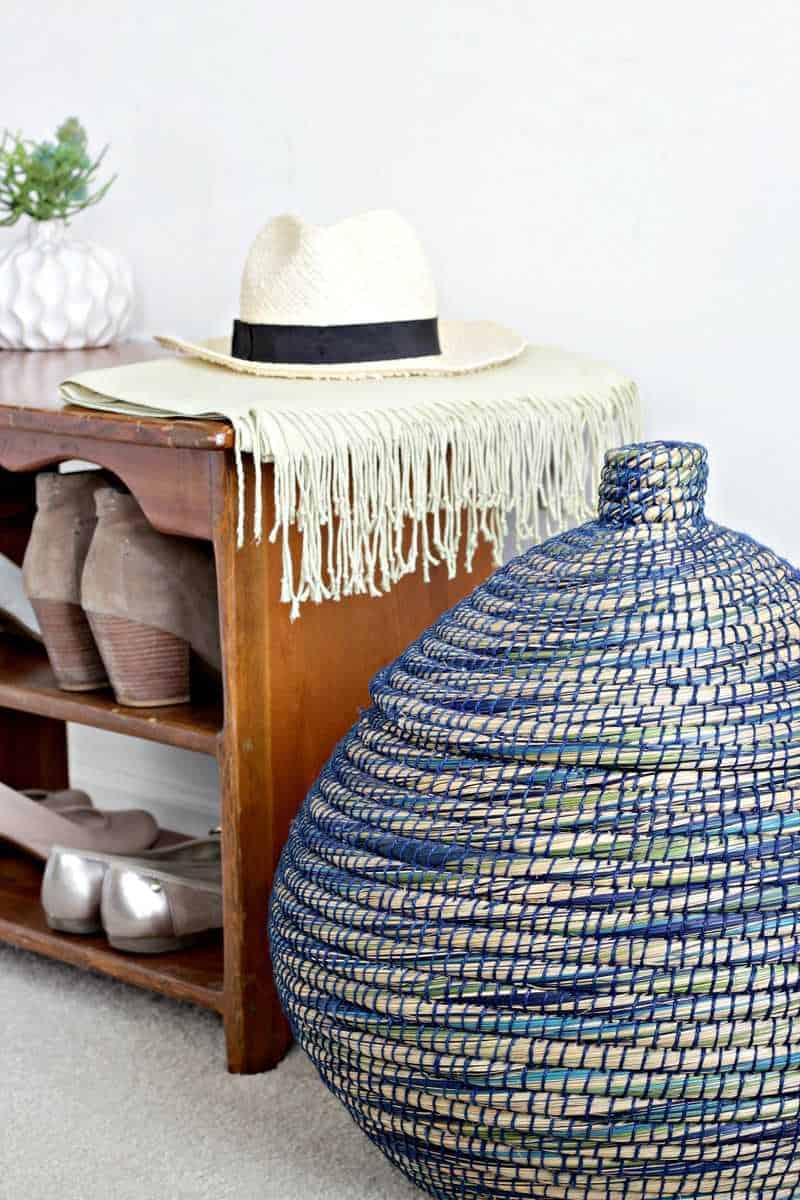 This post may contain affiliate links for your convenience. That means that if you make a purchase, I will receive a small commission at no extra cost to you. Read more here.
Where the heck do people store their pajamas?
Have you ever wondered what other people do with their PJs during daylight hours?
I sure have!
I went to Professor Google to ask but came away with unsatisfactory answers to what kind of pajama holders people use to store their pajamas during the day.
I swore to myself that someday if I started a blog, I was going to address this topic — to bring this issue into the light, as it were.
Here are 9 surprising pajama storage ideas, ranked from worst to best
On my heroic quest to find enlightenment, I encountered many surprising pajama storage ideas along the way.
Here are the 9 most common ways people store their pajamas, ranked from worst to best
This ranking takes into account both practicality and messiness level – the lower levels are the least practical and/or messiest and the best the most practical and organized.
#1. No storage required – sleep naked
While this might seem extremely practical, I am not sure it's that comfortable.
Outside of movies and TV shows, I have never met anyone who sleeps in the buff IRL.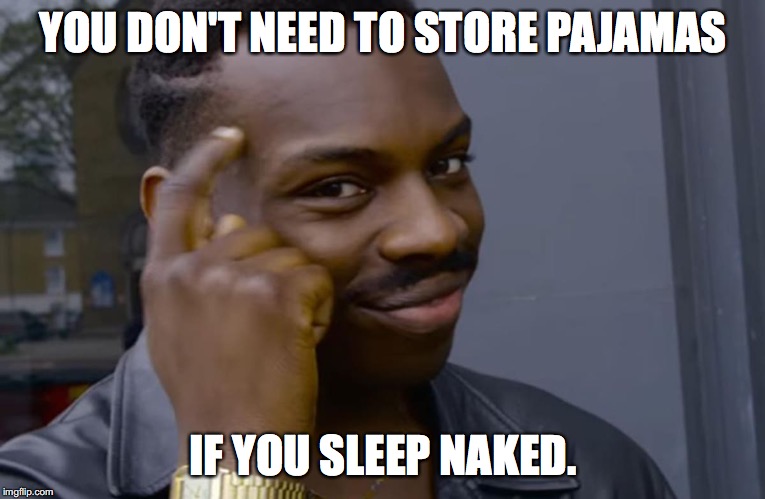 #2. In the hamper
Some people simply toss their pajamas into the hamper every morning, wearing a new pair every single night!
While this method might contain the mess, it isn't very practical.
Laundering your clothing this frequently will definitely wear them out quickly and also increases the amount of money you spend on things like utility costs, laundry detergent, and dryer sheets.
#3. Tossed on the floor
Again, while this definitely gets 10/10 easiness points in terms of messiness this is one of the worst!
Nothing makes a room look untidy like heaps of clothing on the floor.
#4. Laying on the bed
This is only slightly better than throwing clothing on the floor.
#5. Laying on top of the dresser
Getting warmer.
#6. Under a bed pillow
Out of sight, out of mind?
It is definitely easy to hide pajamas underneath pillows after changing clothes in the am, but if you are one of those people (like me) that gets bothered by things being not quite right, this is probably going to itch at your brain.
#7. On a command hook
Okay, now we are talking about real solutions!
Command hooks are a professional organizer's top-secret clutter fighting weapon!
They are easy to install, easy to remove, extremely affordable, and can be put almost anywhere.
To store pajamas with a command hook just consider where you want to place the hook, clean the wall, peel, and stick.
Here are some places you might consider placing your hooks:
Inside a closet door
Inside a cabinet door
Behind a bathroom door
Click here to take a closer look
#8. Inside a dresser drawer
Why not kill two birds with one stone and use your nightstand to store your PJs?
If you choose a nice nightstand like this super cute modern one with two drawers, you can use it, not only to hold your clock and knickknacks, but also to store your pajamas as well (neatly folded, of course!)
Click here to take a closer look
#9. Inside a lidded basket aka the BEST place to hide your PJs
Oh, poor wandering and wondering soul — finally you can lay down your weary sloth onesie in relief.
This basket is the solution to all of your pajama woes!
IMHO, the best way to keep your pajamas neatly tucked away during the day is by putting them in an attractive lidded basket.
This blue Bogra basket that you see pictured below is my favorite pajama storage secret.
Unfortunately, the basket pictured in our bedroom is no longer available, but there are plenty of other amazing storage options available, including this ultra-cheap lidded basket that already comes with a nice liner to keep your pajamas fresh as a daisy!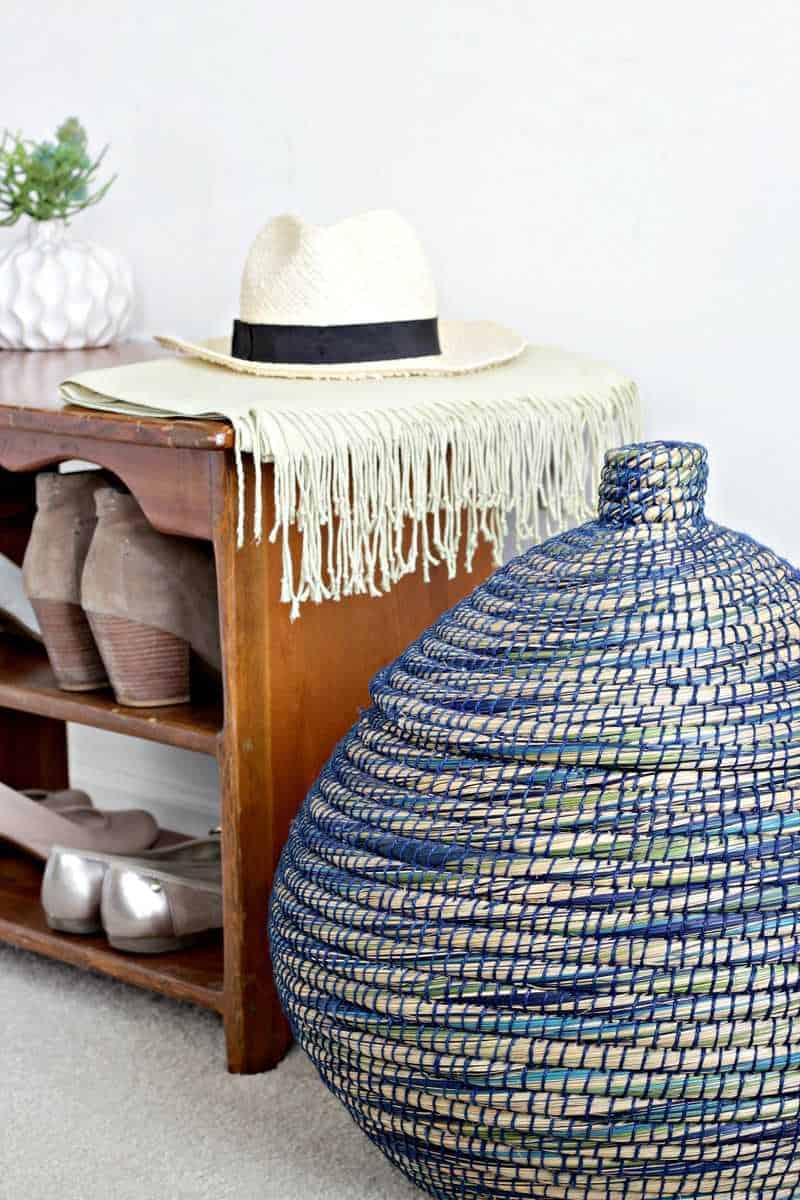 Putting your pajama storage option into action
Make sure that the storage method you choose has enough space for all the pajamas you need to put away!
The basket that I chose had ample room to hold the pajamas of a family of four, with maybe space for a stuffed animal or two to spare!
Because it wasn't lined, I also created my own lining to keep the PJs nice and fresh.
Here is a shot of how our pajamas actually fit into the basket (please note that I do not usually fold our PJs before stuffing them in; they were folded nicely for the sole purpose of this photoshoot).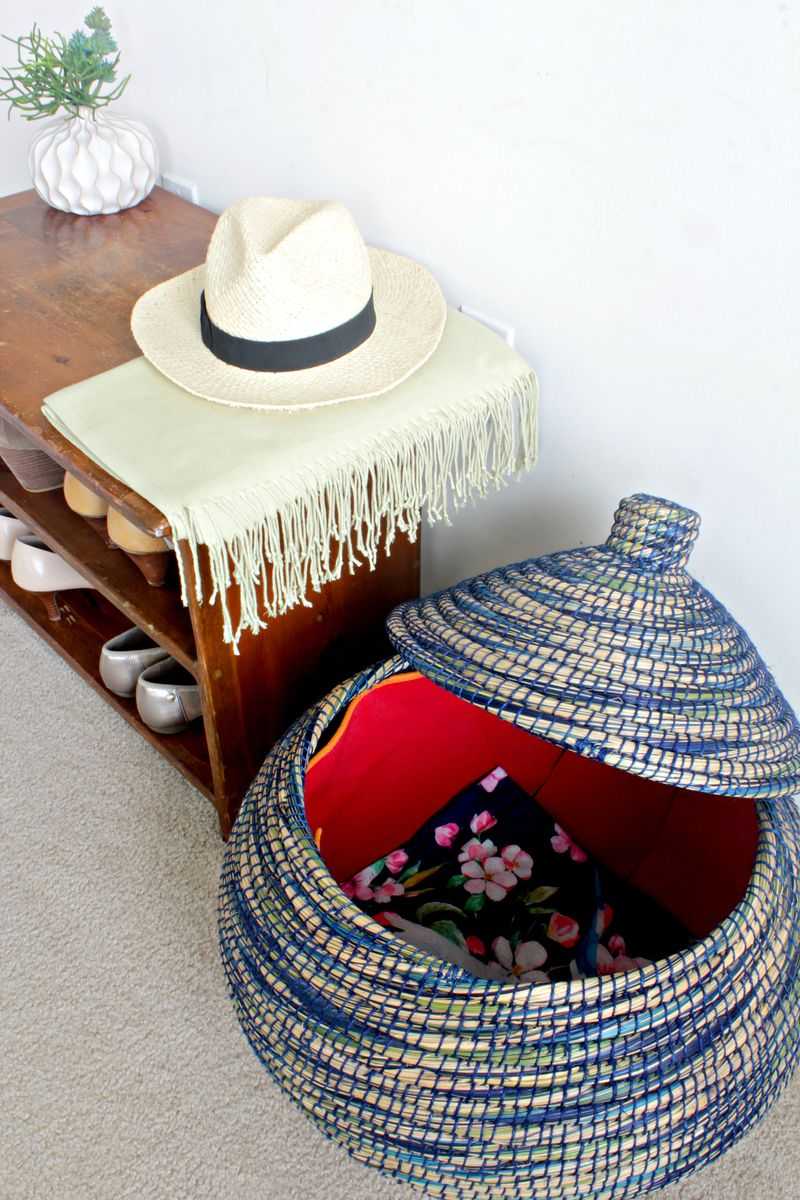 Which pajama storage method suits your style?
I hope you found a pajama storage idea that works for you!
Give those PJs the TLC they deserve and keep them organized!
Pin this!