With the advent of shows like Flea Market Flip and Thrift Hunters, the world of thrifting is becoming more and more mainstream. It's now considered "cool" to find items secondhand at thrift stores and breathe new life into them. But thrifting isn't only cool; it's also smart.
Here are fifteen thrift store home decor finds that you will totally flip over! These thrift store decorating ideas can beautify your home for a fraction of the cost to buy new.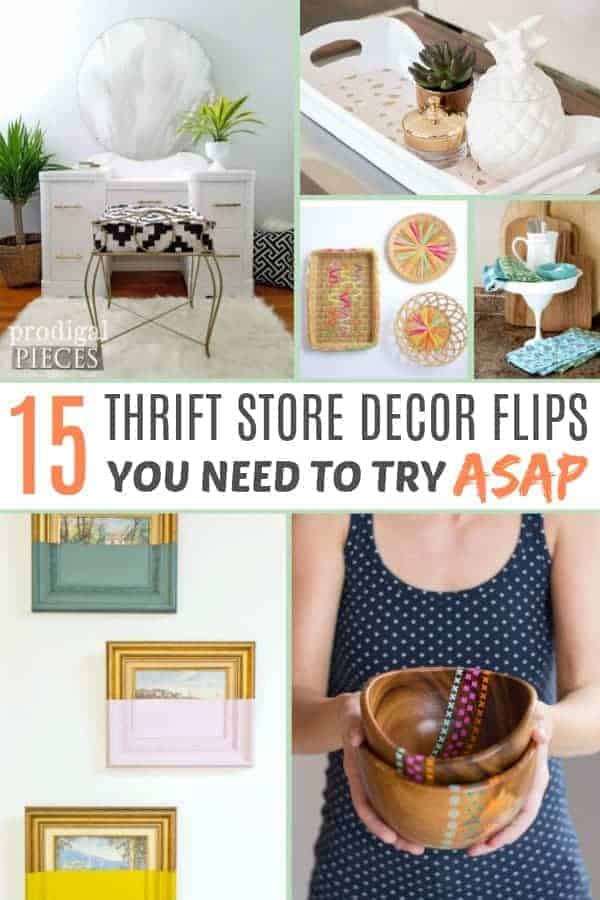 Thrift store shopping is awesome for so many reasons!
First, it can save you mad cash! I have found Calvin Klein work dresses, $100 paintbrushes, high-end cookware, you name it, all at prices less than $5!
Need another reason to thrift? Thrifting helps keep items out of landfills. It's better for the environment!
Whether you are looking for unique decor items, trying to find items to flip for a profit on eBay, or you are a blogger looking for projects or props, thrift stores are THE place to find epic pieces at low, low prices.
Here are fifteen things to always buy at the thrift store.
Number One: Dressers
You can find some great deals on furniture at super discounted prices! Some bloggers even make a living buying and repurposing thrift store pieces for their home!
I am absolutely in love this white and gold Art Deco dresser from Prodigal Pieces! I could see someone paying THOUSANDS for a piece like this!
DO. WANT.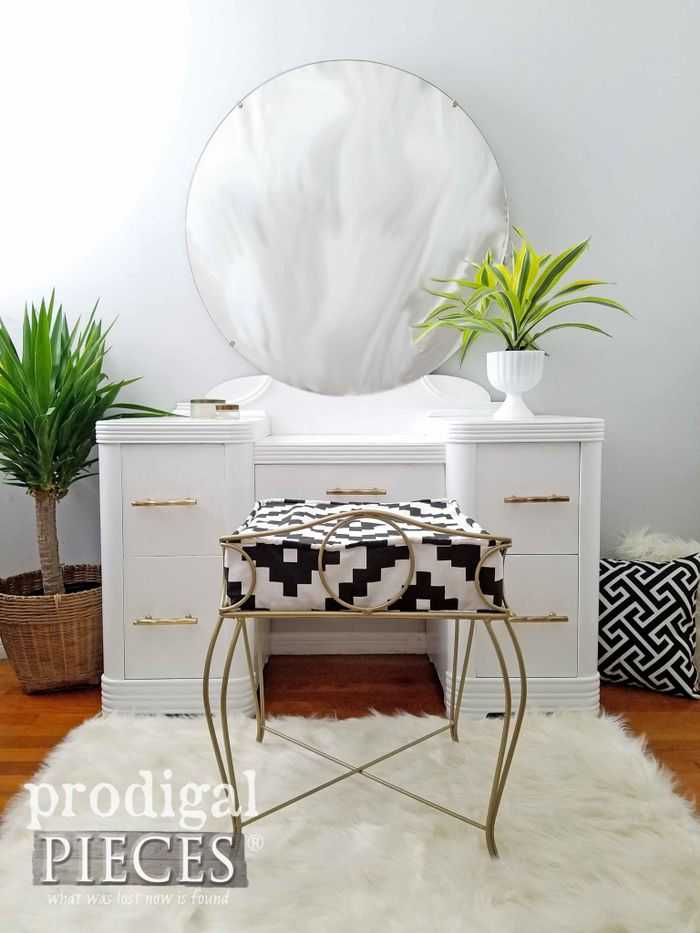 Number Two: Tables
Tables are another great item that savvy thrifters should never pass up! Home decor enthusiasts especially love thrifted pieces, which are often made of solid wood, rather than modern pieces that are covered in wood veneers.
Check out this gorgeous painted table from my girl Rita over at Harbour Breeze Home…she got it for FREE! Can you imagine?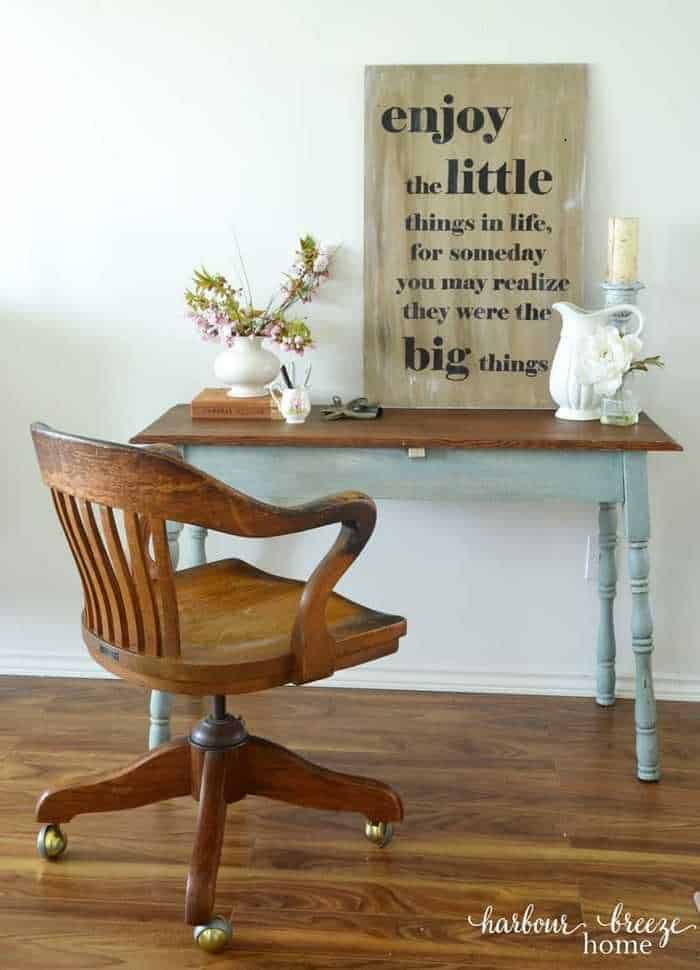 Number Three: Vintage Luggage
Vintage luggage is great for a number of reasons. Luggage makes excellent photography props and can be used in a number of unique activities for kids!
Just check out this thrift flip from Flea Market Flipper. They are total geniuses for turning an old suitcase into a portable Lego Storage and Play table.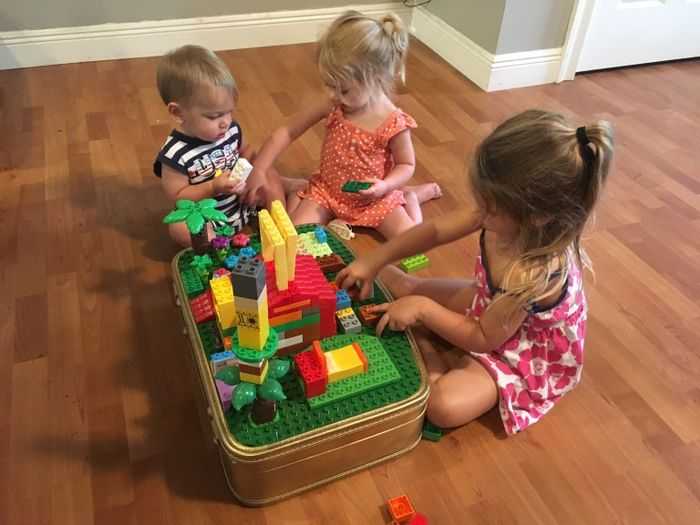 Number Four: Signs
Signs can be used to decorate your home as they are, repainted, or even turned into something else entirely like this DIY necklace holder by yours truly!
(Can you believe I found this at our trash center? You should see what it looked like before!)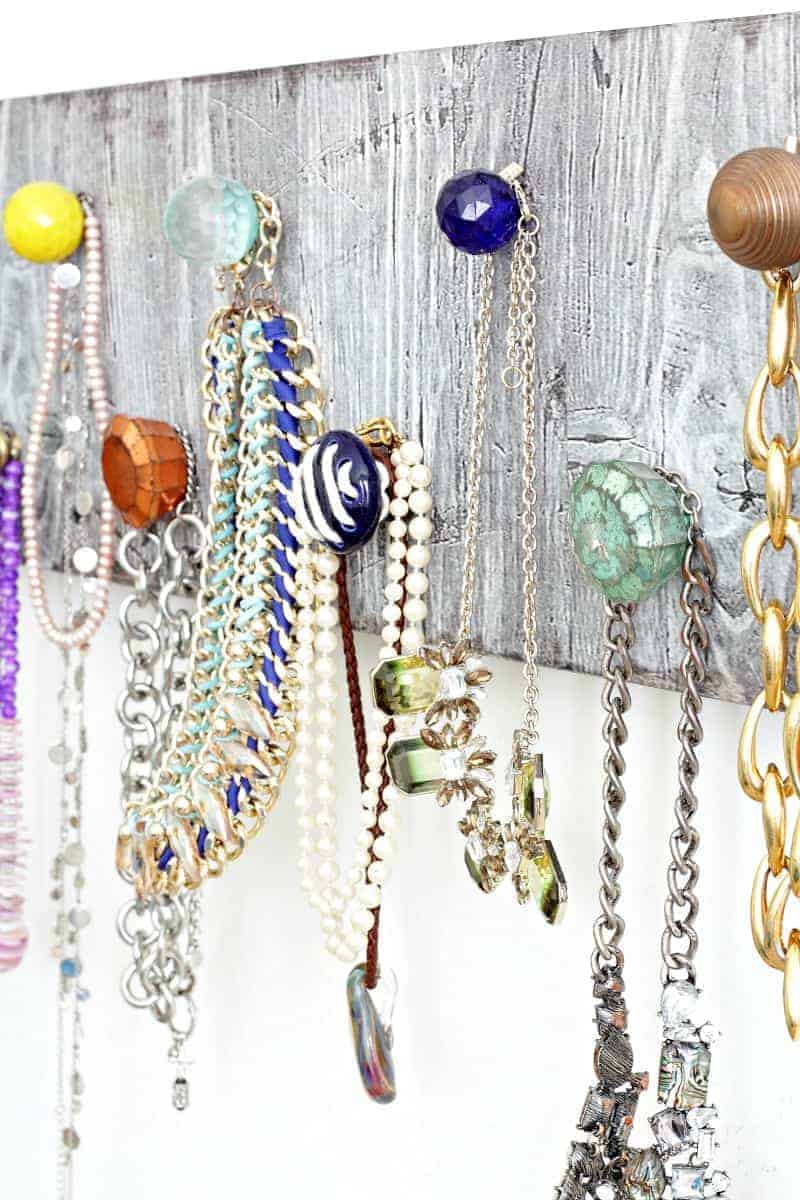 Number Five: Caddies
Caddies are a great way to organize all sorts of household items. There are bathroom caddies, kitchen caddies, shoe caddies, and even craft caddies like this one by Squirrels of a Feather.
You wouldn't BELIEVE what that caddy looked like before a coat of paint!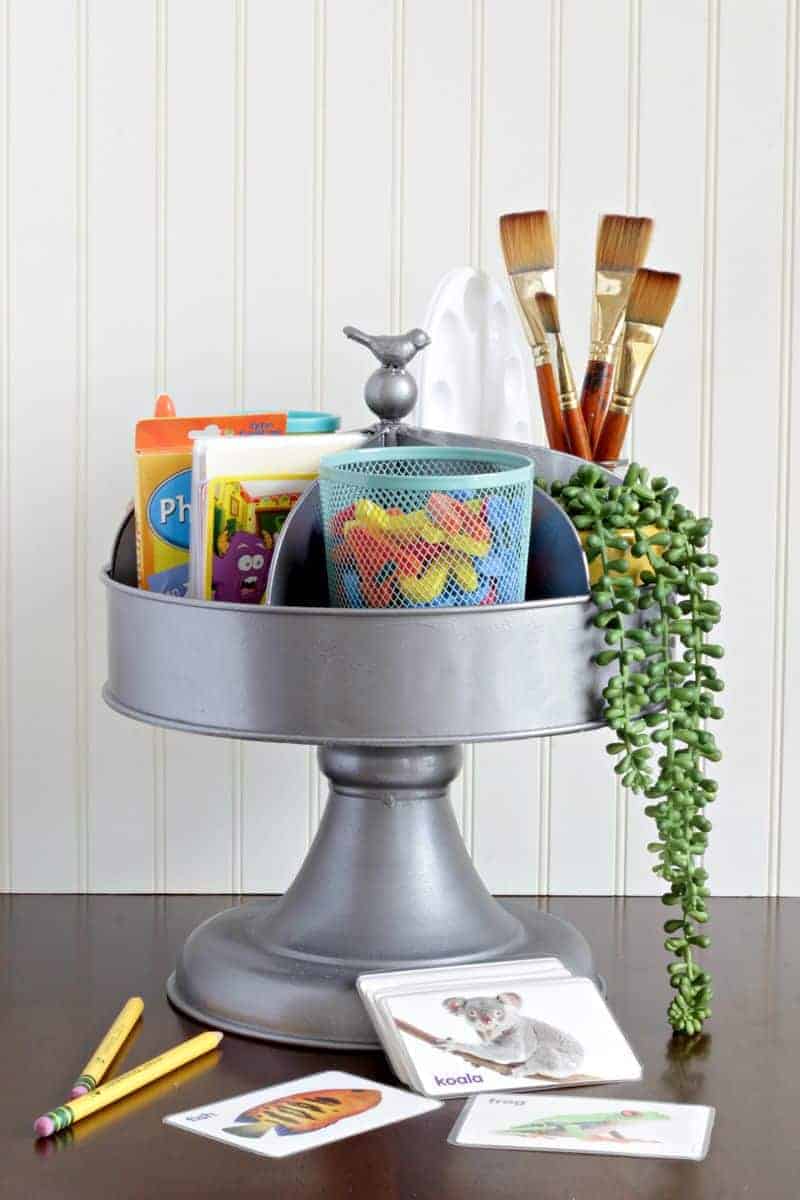 Number Six: Plates
Plates..not just for eating! They are also for beautifying your walls. Need proof? Just check out this gorgeous plate wall at Rue Daily.
Such amazing style and beautiful colors!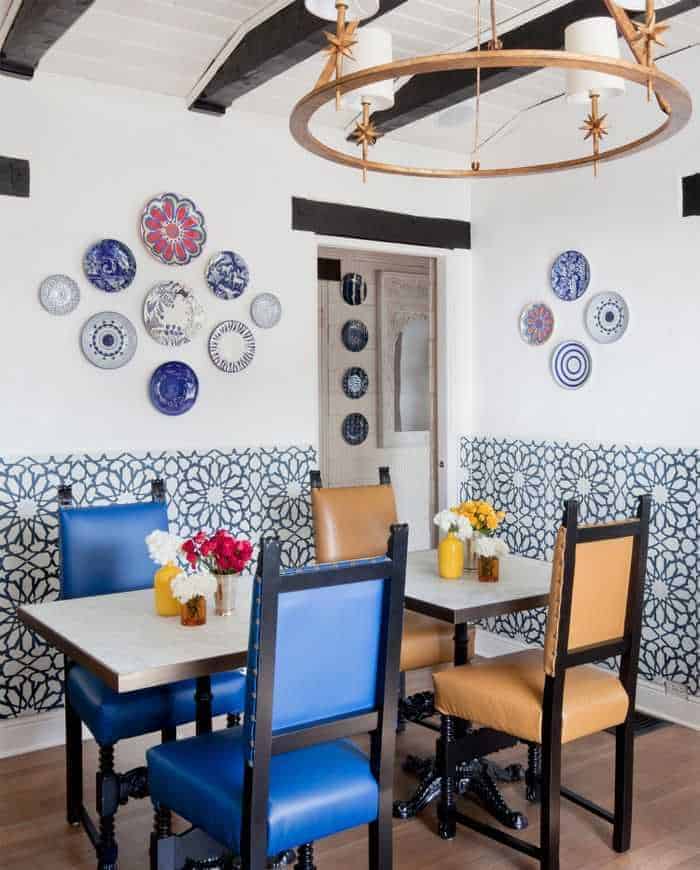 Number Seven: Wicker Baskets and Platters
Wicker baskets and platters can be used in just about any kind of home decor. They are also a great purchase for people who love organization and want to keep things in their home neat and tidy.
Crafty peeps can even update wicker pieces with yarn for a colorful and stylish new look, like these baskets from Design Improvised.
Number Eight: Cake Tins
Check out this amazing DIY rustic cake plate by my blogging BFF Julie at My Wee Abode. She got her cake pan for only $0.99 and used it to create an epic tiered cake platter!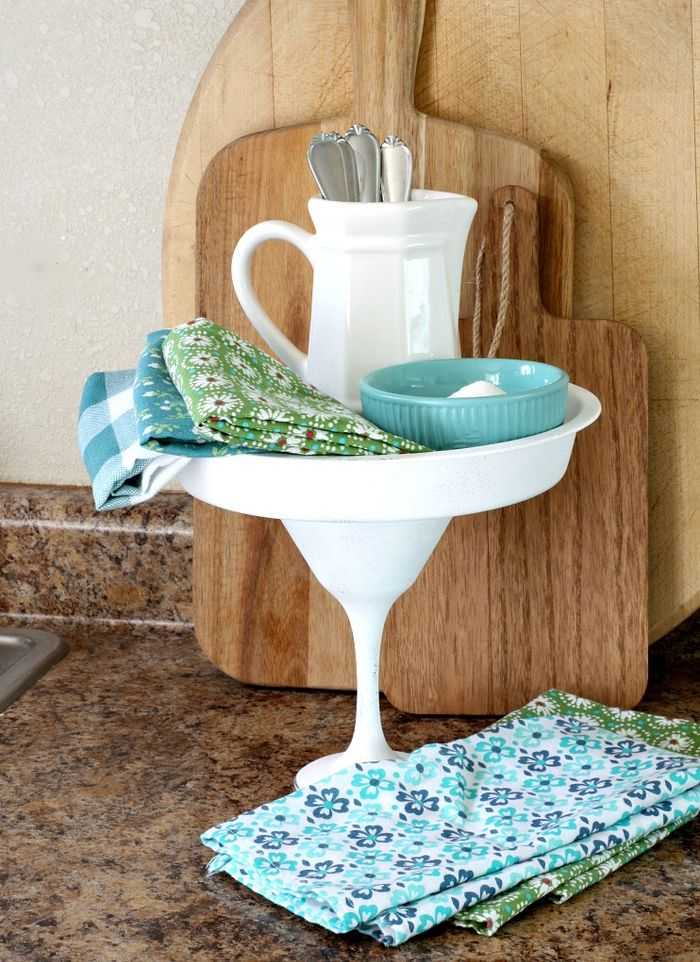 Number Nine: Vintage Globes
Vintage globes are excellent as photography props in general. I have a vintage globe (purchased for $5) which I have used several times as a prop, such as in my KonMari posts.
They can also be used to create amazing home decor, like this HGTV globe light!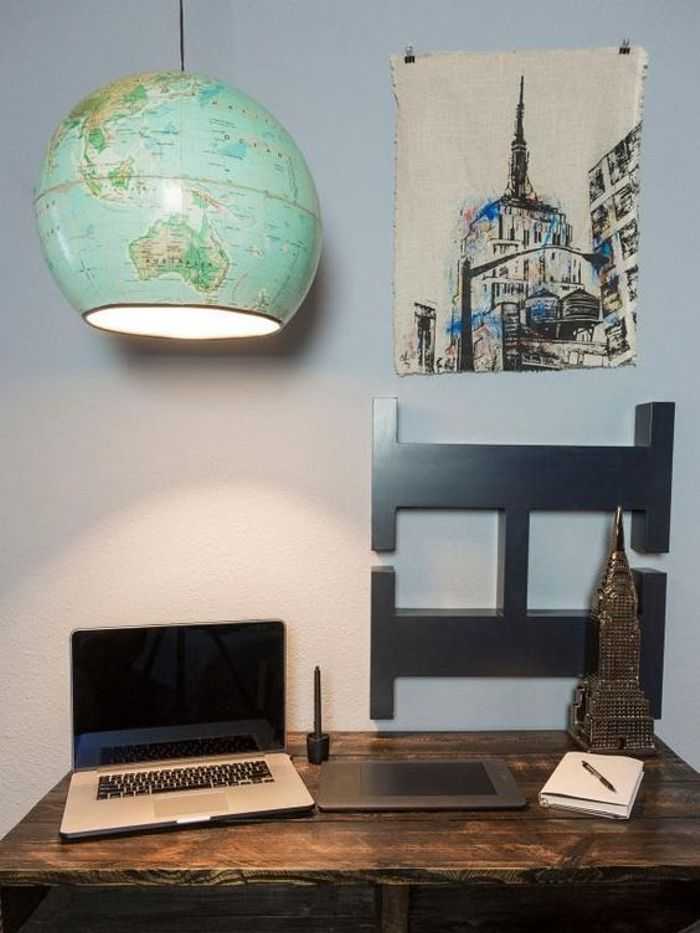 Number 10: Wooden Bowls
Wooden bowls can be used in so many different ways! They can be used to corral coins and other small objects in drawers. They can be used for food prep and serving.
As for the home, bowls can be used in many stylish ways — paint them in fun designs, like these lovely and colorful patterned wooden bowls (another one from Design Improvised).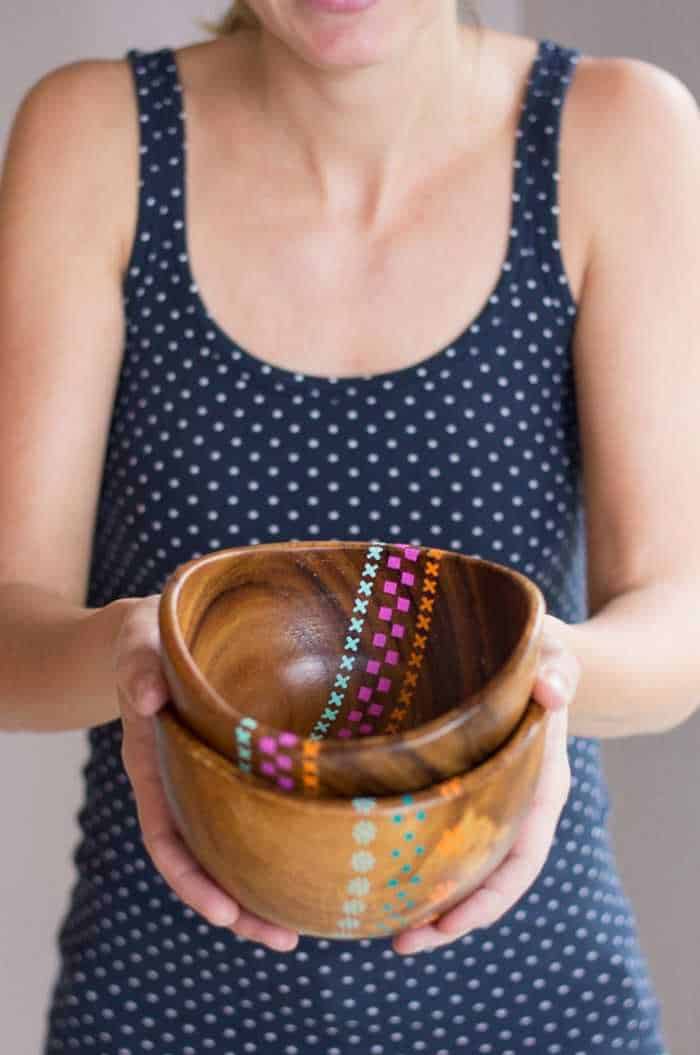 Number 11: Paintings
Looking for a thrifty way to decorate your home? Well, there are literally hundreds of ways that you can repurpose thrifted paintings.
You can reuse the frame only by repainting that. A second option? Keep the frame original and repaint the inside; this looks great especially for huge abstract paintings. You can even go half-half, like this French blogger displays on their site (instructions are in French, but pretty easy DIY to figure out on your own).
C'est magnifique!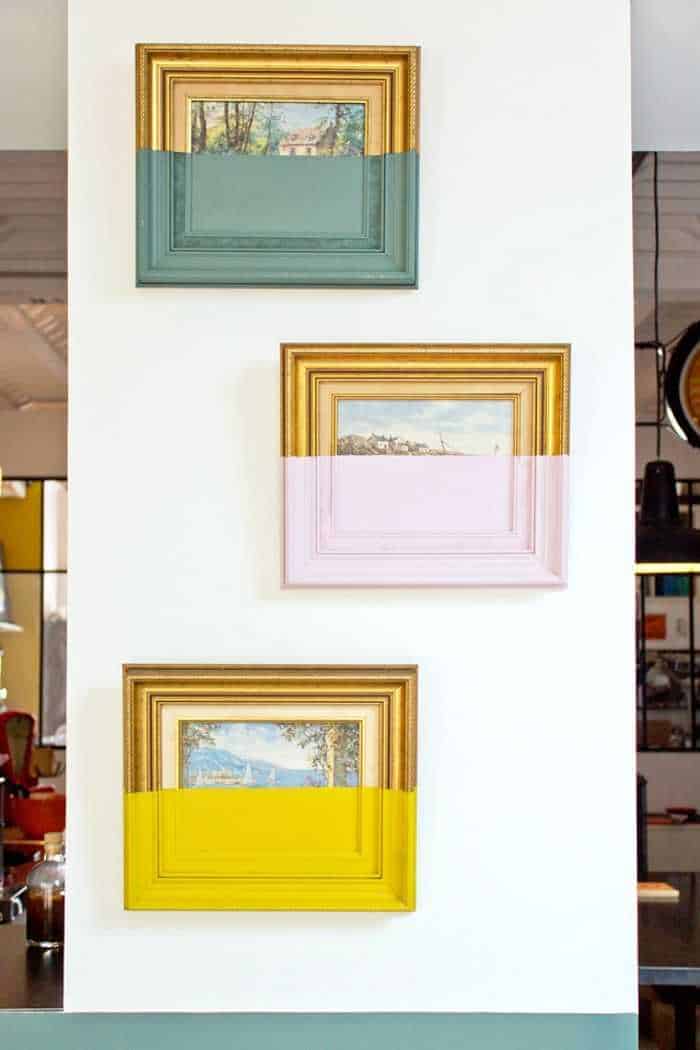 Number 12: Wooden and Metal Trays
I have never gone to Goodwill without seeing at least a dozen trays, in all shapes, sizes, and materials. You can find wooden trays, metal trays, plastic trays, you name it…and all of them can be repurposed.
Like this totally amazing tray that that got a Mod Podge makeover from Erin Spain. I have to say, I am loving that feather paper. 😉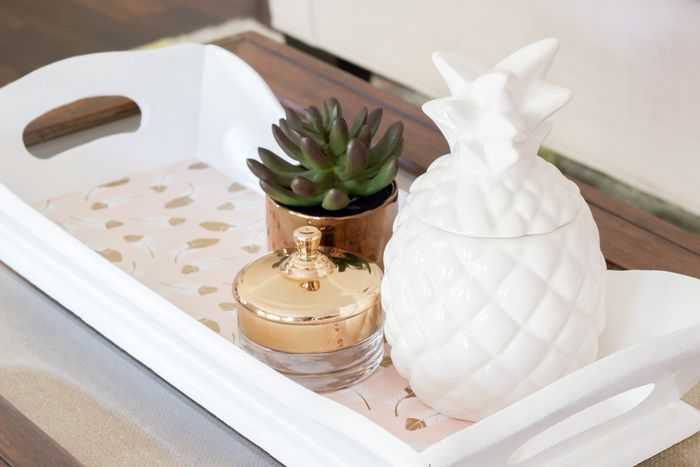 Number 13: Ladders and Crutches
These may be the most shocking items on the list. Somebody's old (and probably gross) ladders covered in paint and their crutches from who knows what?
Hear me out.
Ladders and crutches both make great shelving! One of the highest profit items I have ever seen on Flea Market Flip was a bookshelf made from an old ladder.
Check out this bookshelf made from old crutches (you know it's cool).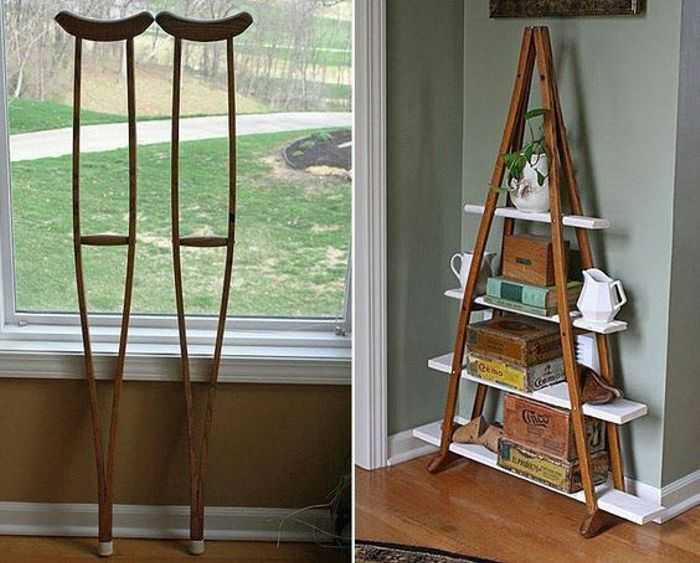 Number 14: Lamps
Even the ugliest, gaudiest old lamps can be remade into something stylish. You can change the color, the shape, the lampshade, the possibilities are endless!
Just check out this thrift store lamp makeover by The Home I Create. I would have never believed they were the same lamps if I hadn't seen it with my own two eyes.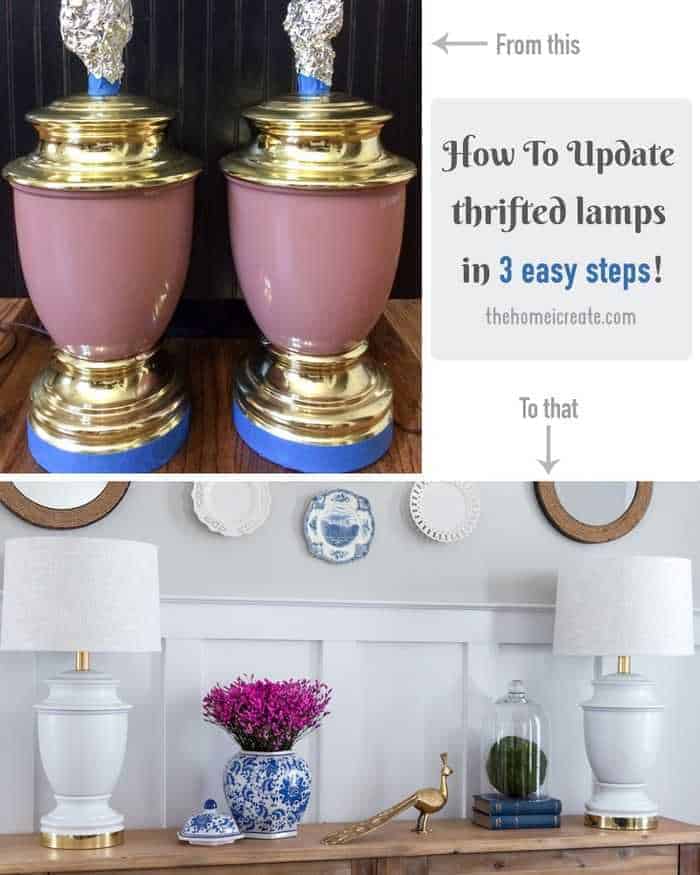 Number 15: Tchotchkes
A tchotchke is a term for any number of miscellaneous small baubles or decorative items. Take those tacky figurines from your local thrift store and utterly transform them with a little paint!
This updated owl from At Home with the Barkers goes from blah to BAM! with a coat of semi-gloss white spray paint!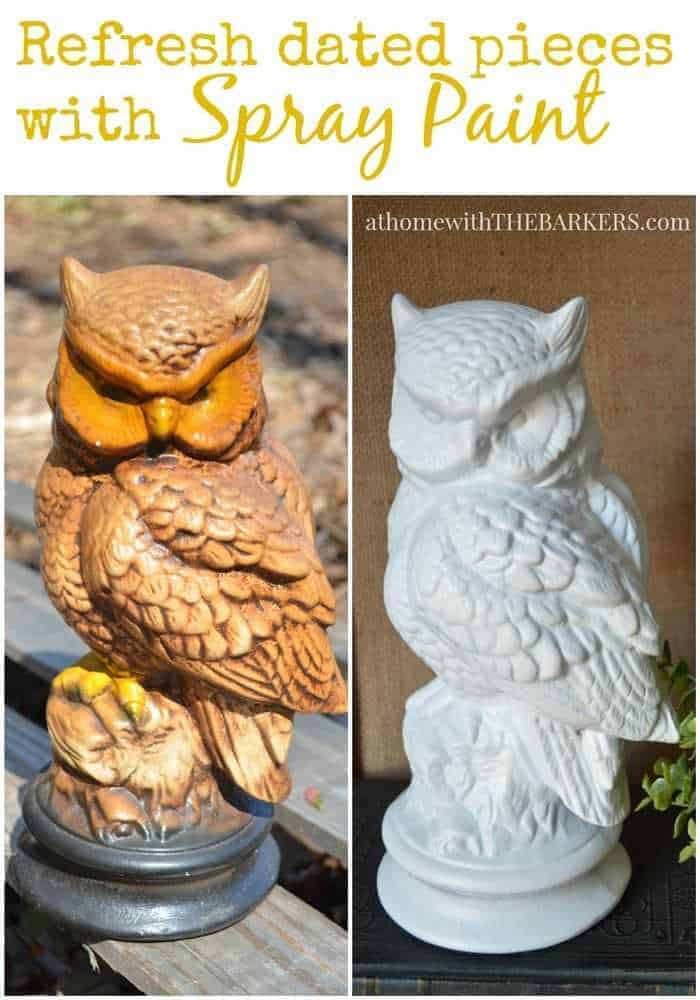 There you have it, fifteen thrift store finds to never pass up!
Let me know what you love to look for at the thrift store in the comment section below!
Related posts:
Pin it for Later!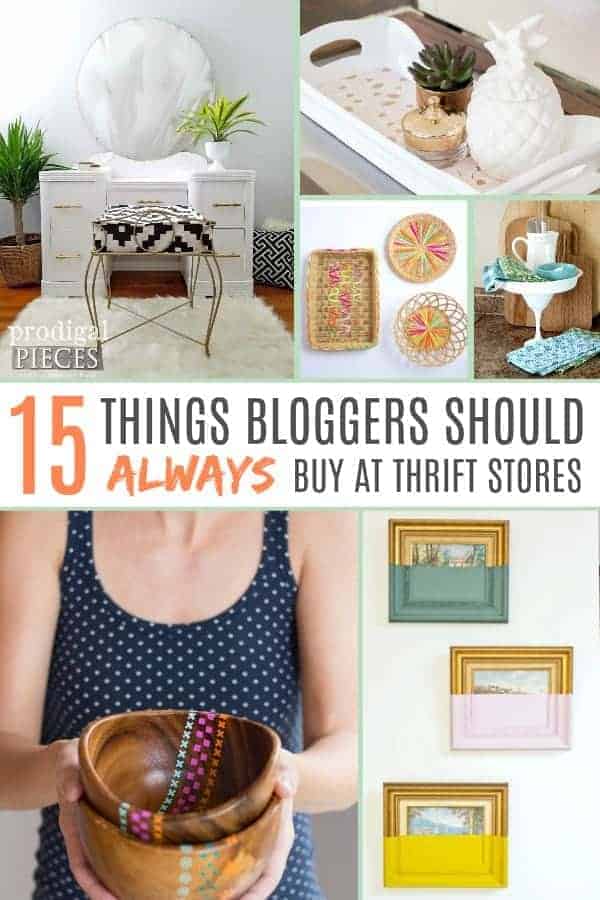 SaveSave
SaveSave
SaveSave
SaveSave
SaveSave
SaveSave
SaveSave
SaveSave
SaveSave
SaveSave
SaveSave
SaveSave
SaveSave
SaveSave
SaveSave
SaveSaveSaveSave
SaveSave
SaveSave
SaveSave
SaveSave
SaveSave
SaveSave
SaveSave
SaveSave