This peppermint infused hot chocolate is the perfect mixture of cool and hot. The refreshing coolness of the peppermint is a nice counterpoint to the richness of the chocolate.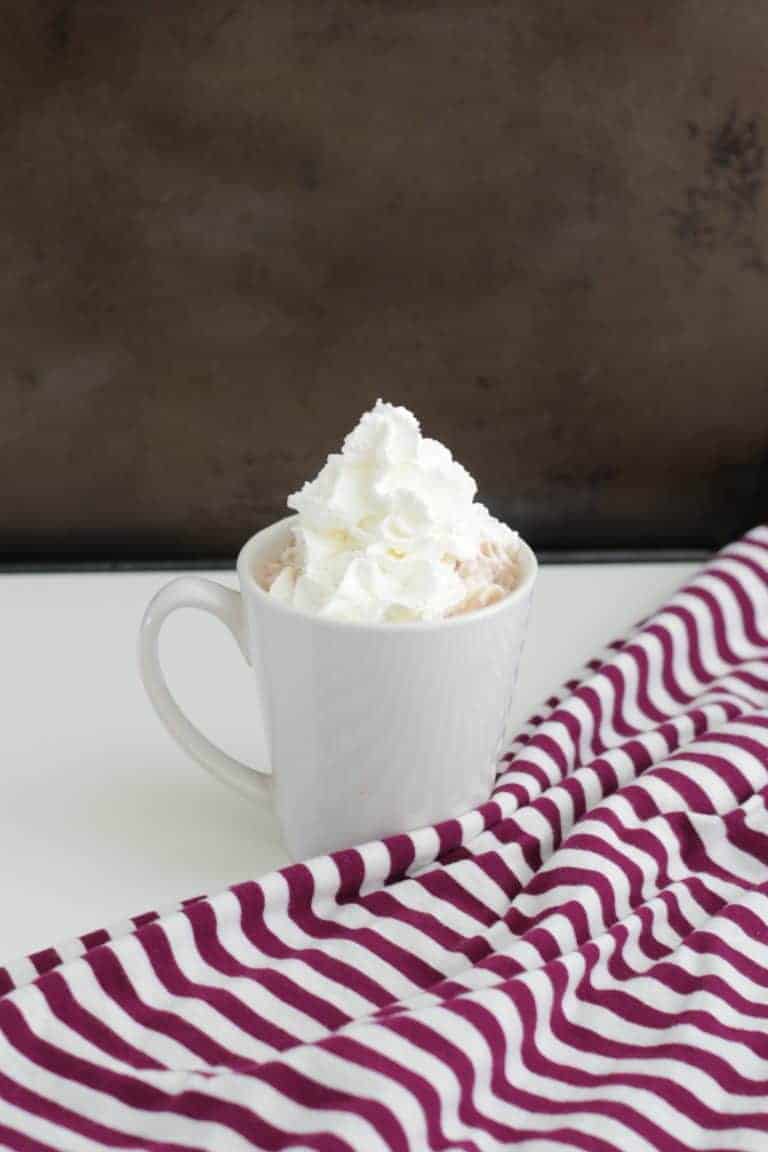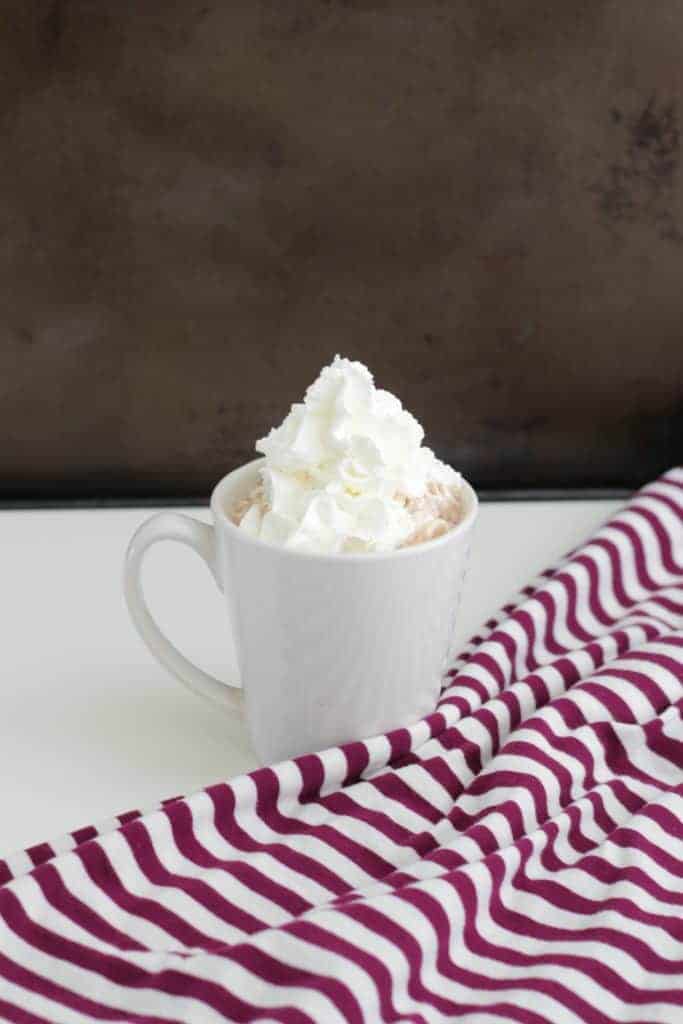 This post may contain affiliate links for your convenience. That means that if you make a purchase, I will receive a small commission at no extra cost to you. I only recommend products or services that I fully believe in and use myself. Read more here.
Best tasting peppermint hot chocolate
It may be the beginning of February, but if you are anything like me (of course you are, you're here reading aren't you?) you still like to bust out a nice big mug of HOT CHOCOLATE!
I have found that the taste of adding peppermint extract was way too strong for me. This peppermint infusion is much more balanced!
Peppermint and hot chocolate…not only for Christmas, folks!
I have always loved hot chocolate, but mine growing up was always the pre-mixed kind…the ones in the baby blue boxes.
I remember the first time my husband made me a mug of his homemade "healthy" cocoa…I literally gagged because all he had done was mix warm milk and cocoa powder!
Healthy indeed…because you won't be consuming any chocolate that is so powdery and bitter. Maybe he actually stumbled upon the next diet fad. Hmmmm….
Anyway, if that hot chocolate craving suddenly rears its head, this recipe is for you! It's super simple, low cost, and is made with ingredients you probably already have, and will satisfy that chocolate craving!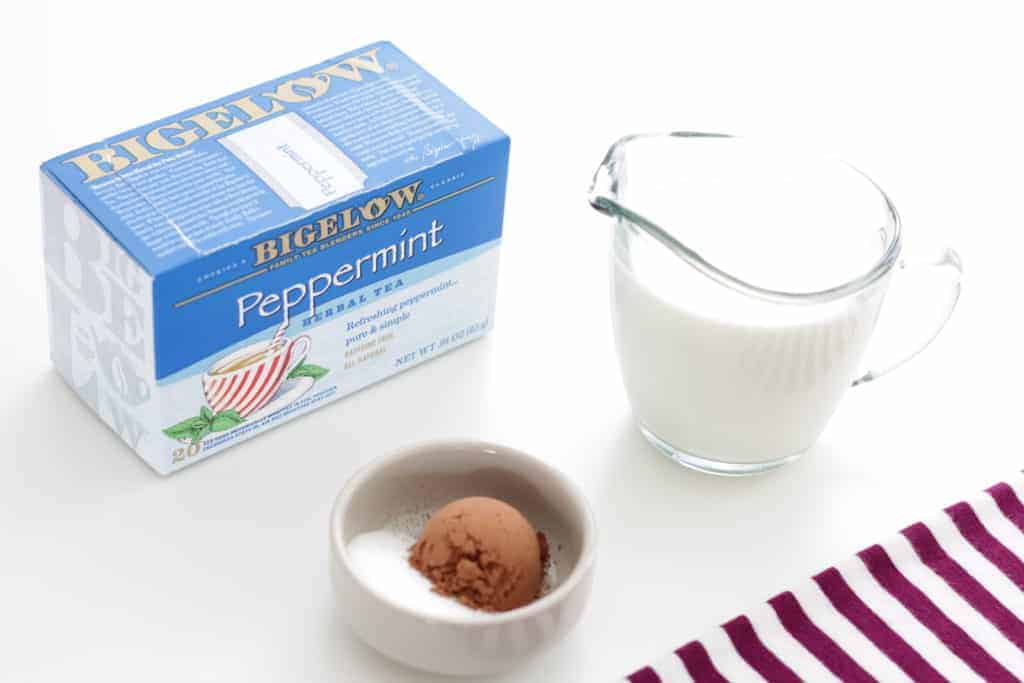 Peppermint Infused Hot Chocolate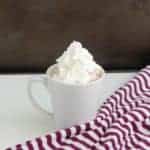 This Peppermint Hot Chocolate is super easy to make, no slow cookers involved, so you can get it made and start drinking ASAP!
Mix
1 Tbsp cocoa powder
1 Tbsp white sugar
Liquid
8 oz milk
1 teabag peppermint tea (I used Bigelow brand)
In a small bowl, mix the cocoa powder and sugar. Set aside.

In a small saucepan, warm milk over medium low heat. Heat until milk is hot, but just under boiling. Reduce heat to low simmer, not bubble but still heated.

Add the peppermint tea bag and steep for 5 minutes. Remove from heat and discard the teabag.

Whisk in the dry ingredient mix. Stir briskly until powder is incorporated into the liquid, with no pockets of dry cocoa left over.

Add whipped cream or marshmallows if you so desire. Drink. Relax. Enjoy.