Get ready to get in touch with your inner Irishman and have a sham-rockin' good time with these 27 magical St. Patrick's Day activities for kids! Both you and your children will have fun with these St. Patrick's day games and crafts, full of rainbows, leprechauns, and laughter!
27 St. Patrick's Day Activities for Kids
Here are 27 St. Patrick's Day activities for kids, including St. Patrick's Day crafts, St. Patrick's day games, and maybe even a delicious St. Patrick's day snack!
Click on the title link in orange to be taken to the perfect St. Paddy's day idea of your choice.
These twelve hilarious St. Patrick's Day games by Play. Party. Plan will have you rolling! Featuring cool games like my personal favorite, the Pot of Gold Coin toss, PPP has you covered for lucky Irish fun!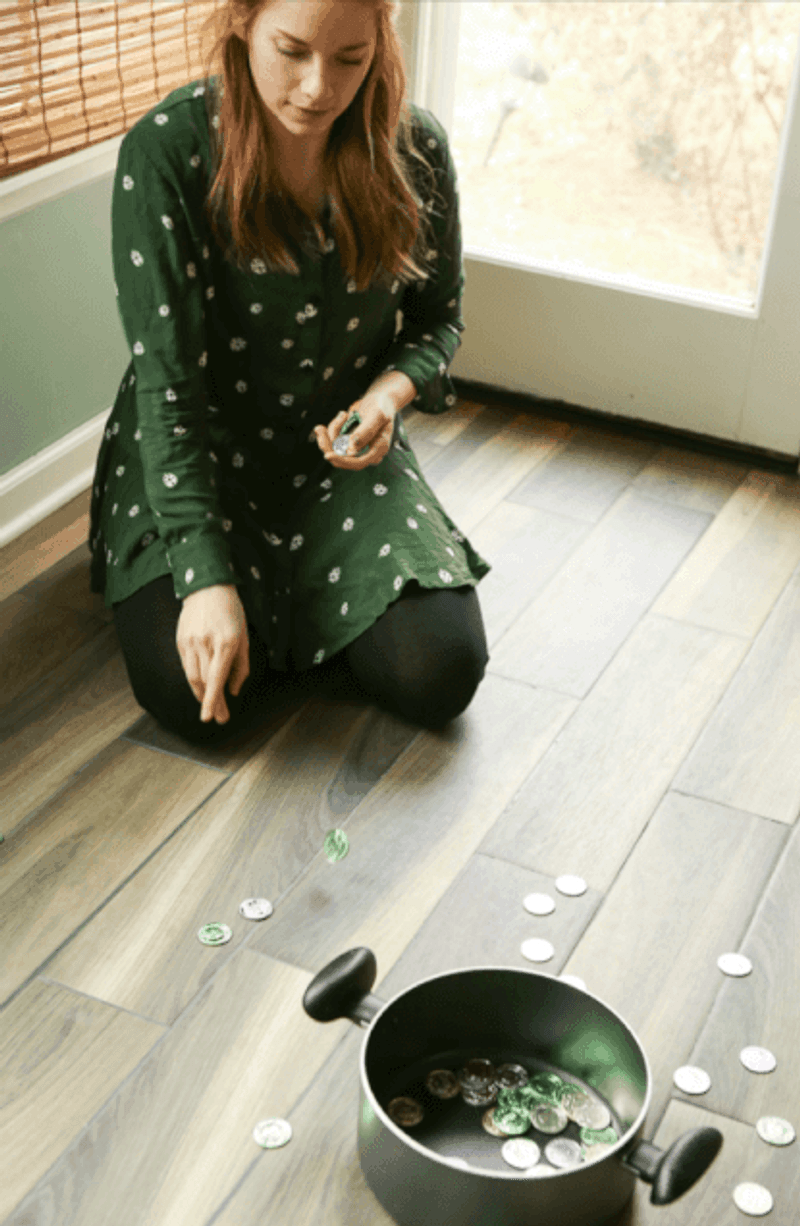 This gorgeous sensory bin by Megan at The Many Little Joys is sure to delight your little ones as they hunt for golden letters to place on their worksheet!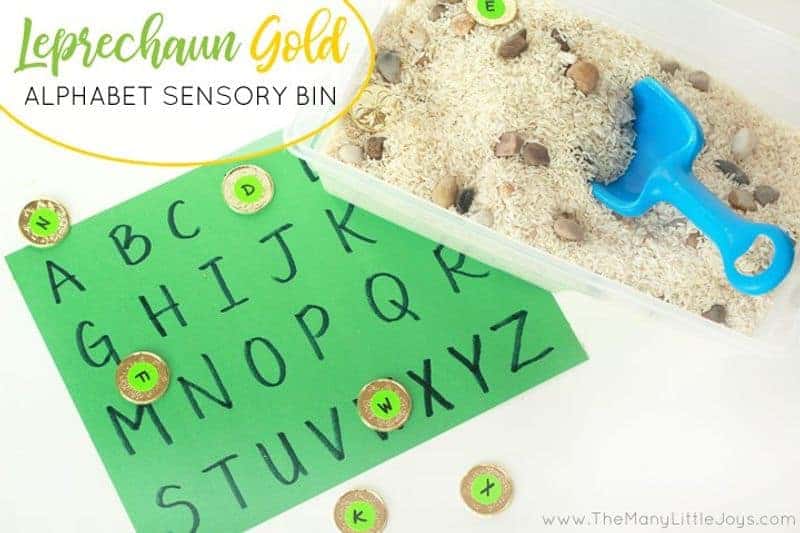 Now you really CAN taste the rainbow! After all the games and crafting, what better way to celebrate St. Patrick's Day than by making a batch of gorgeous rainbow cookies like these from Katie at GoodLife Eats? (Seriously, make yourself a plate — or five!)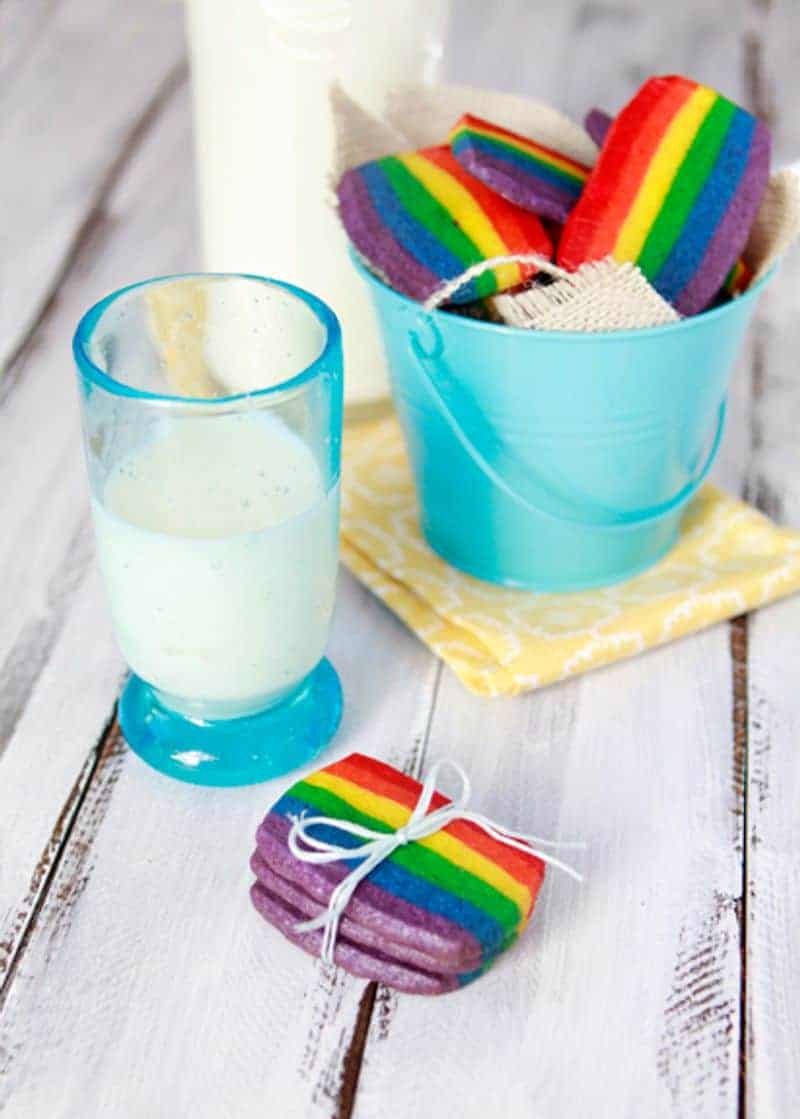 Your kids will love making these googly-eyed leprechauns out of popsicle sticks for SPD! Googly eyes, making crafts amazing one day at a time, with Jaclyn from Crayons and Cravings. 😉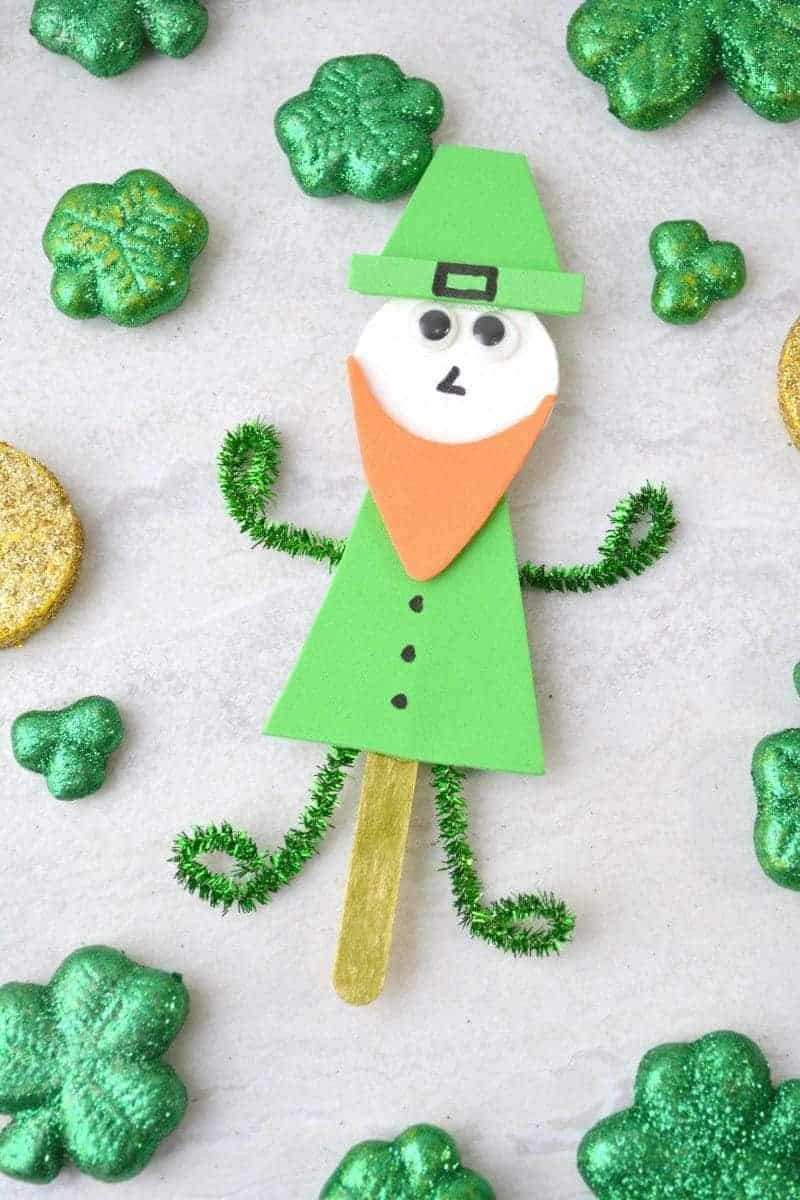 Why not working on sight words and have fun all at once? This is another great St. Patrick's Day activity from Crayons and Cravings that will feel like fun, even when your kids are learning at the same time.
(If your kids like reading games, they might also enjoy this Easter "Find the Bunny" Sight Word Game.)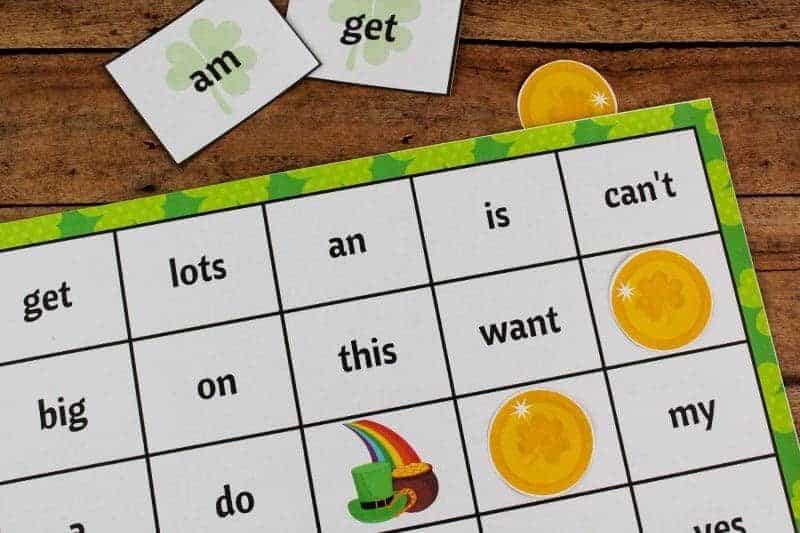 Britni from Play. Party. Plan shares this great FREE printable that lets you roll a rainbow. Since kids love anything to do with dice, this fun game is sure to be a St. Paddy's day sensation.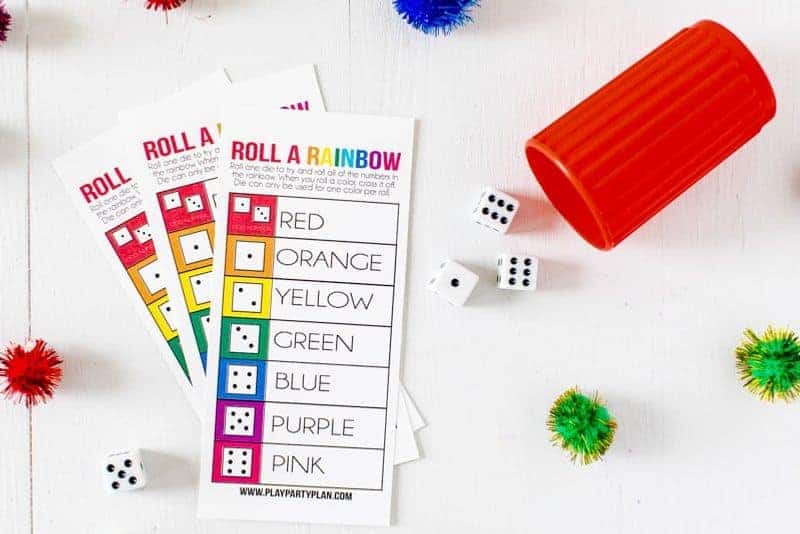 How cute are these shamrock-painted rocks from Carissa at I Love Painted Rocks??? I mean, it's a shamROCK, amirite? 😉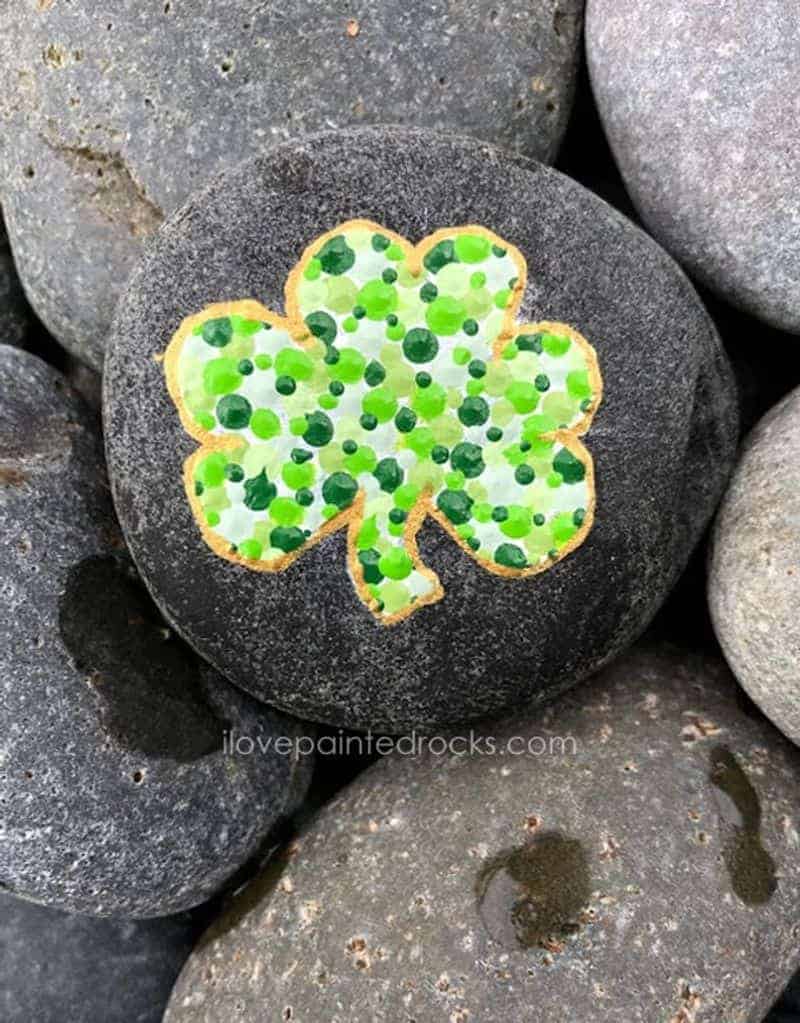 Oh, that sneaky leprechaun! See if your kids can outwit him with this hidden coin cup game from Megan at The Many Little Joys.
I admit it; I want to make these magical rainbow rocks from Crayons and Cravings for myself. You kids will love this STEM activity that exposes a secret treasure at the end!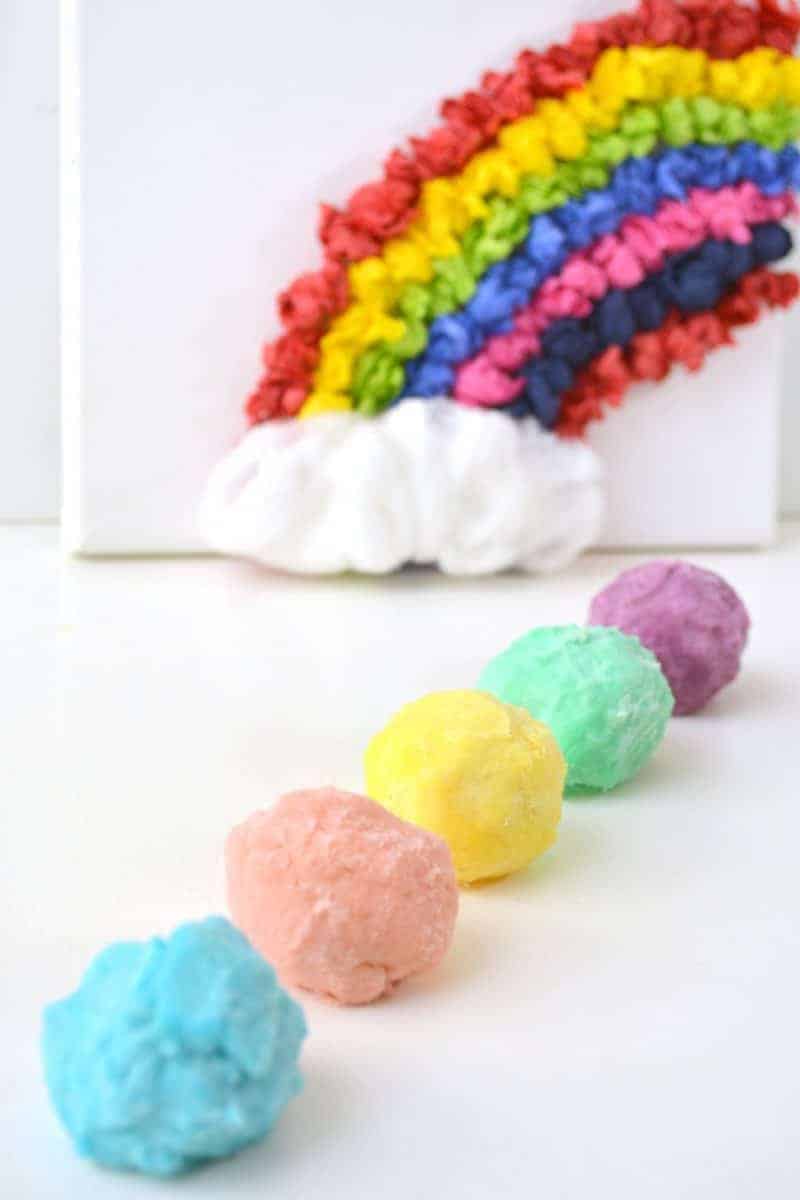 The creative minds behind Jinxy Kids share this 5-page free printable that includes word searches and visual puzzles. It's tons of fun!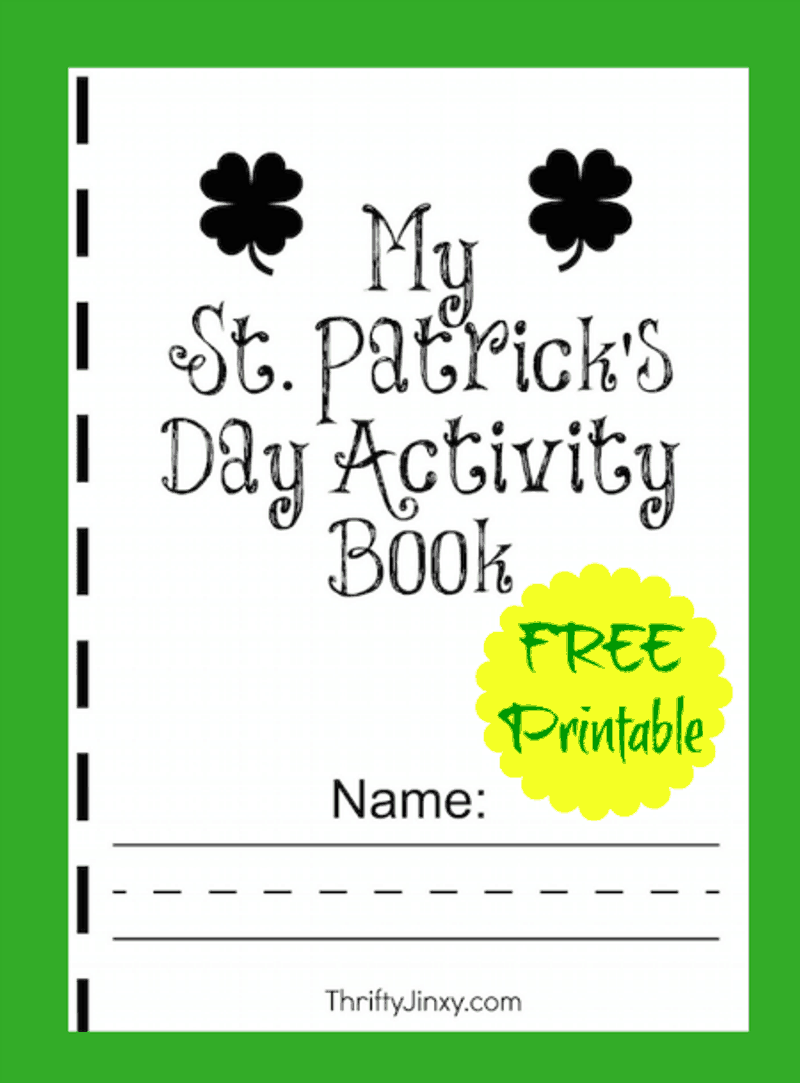 Nadia at Teach Me, Mommy, struck St. Patrick's Day gold when she created this Rainbow Keepsake craft made with salt dough. Colorful and sentimental? Sign me up!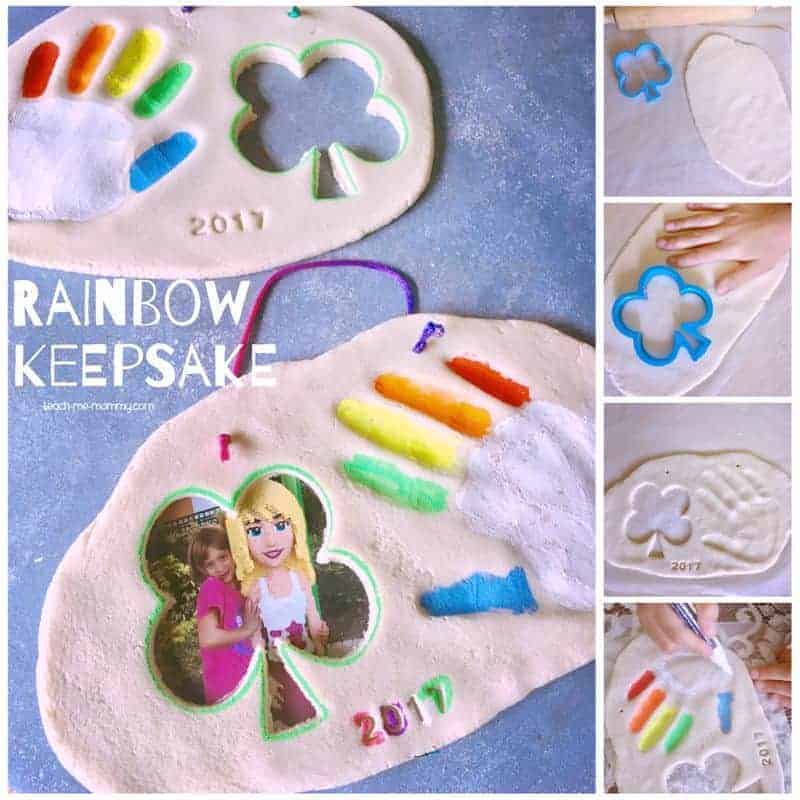 Kids always enjoy scavenger hunts and this rainbow scavenger hunt from Megan at The Many Little Joys is no exception. They will love running around and hunting for all the colors of the rainbow with this free printable.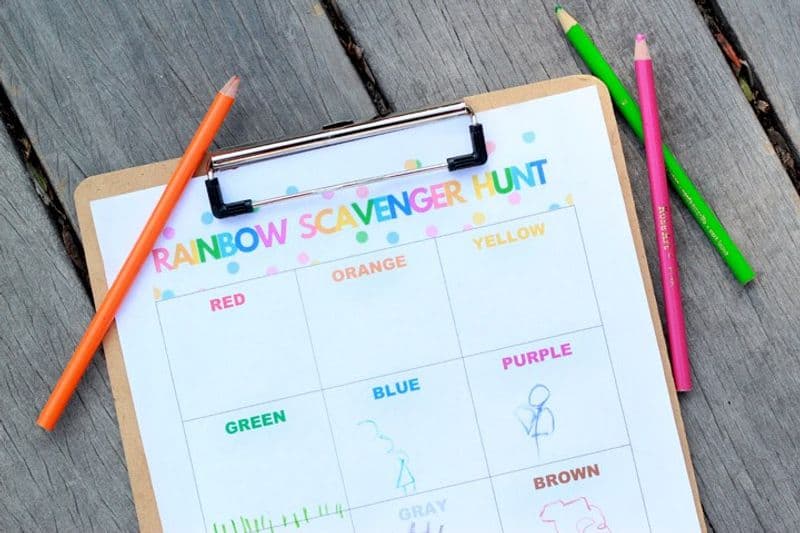 This easy St. Patrick's Day art project from Angela at Projects with Kids incorporates both rainbows and shamrocks for a fun and colorful craft ideas! Your kids will think it shamrocks.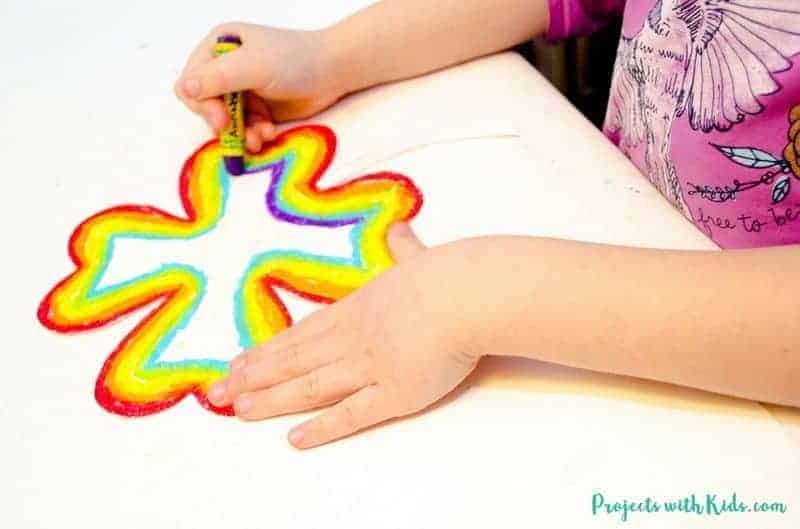 Yet another great game by Play. Party. Plan., this lucky leprechaun hunt is a great way to get your kids moving around on St. Patrick's day. The graphics are beyond adorable.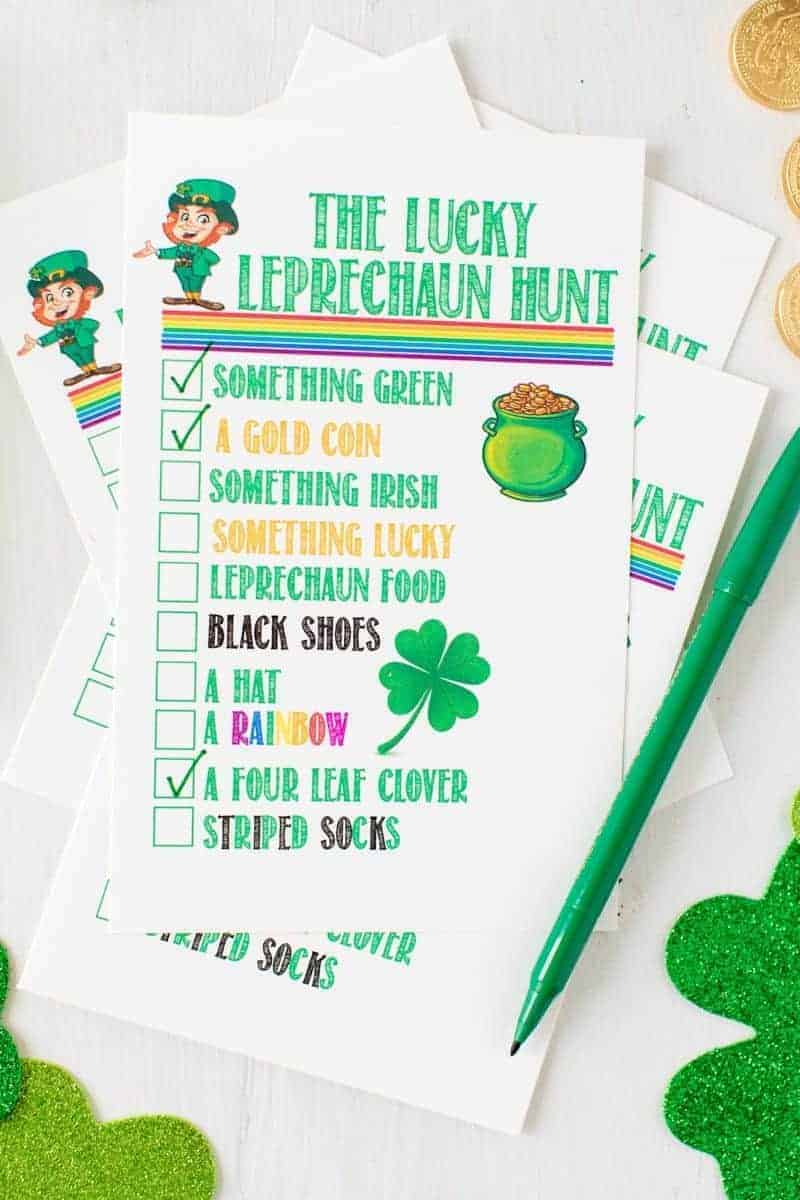 Who looks at a shamrock and thinks, hmm, that could be a puppy? Jinxy Kids of course! Your kids will get a kick of out creating this cute puppy out of a shamrock!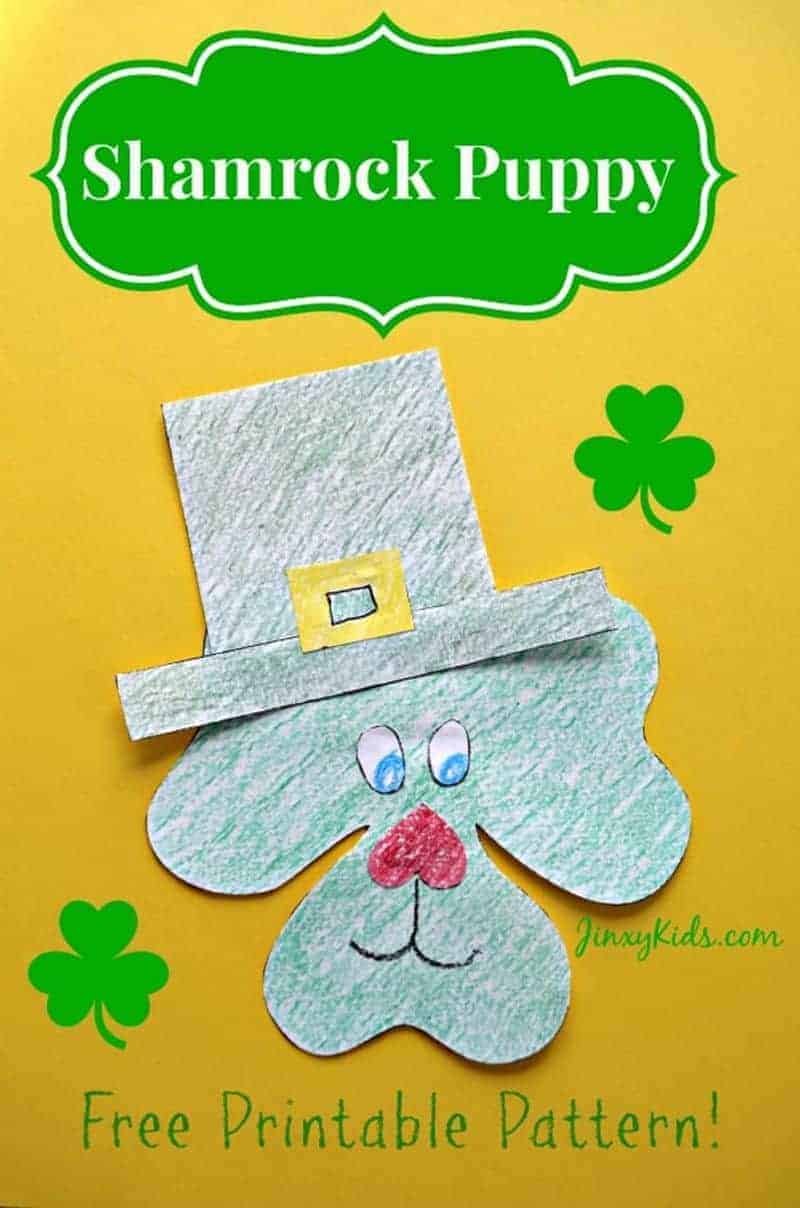 Needlepointers created these easy and adorable shamrocks out of green felt, which makes a great St. Patrick's Day craft for older children. Talk about luck-o-the-Irish!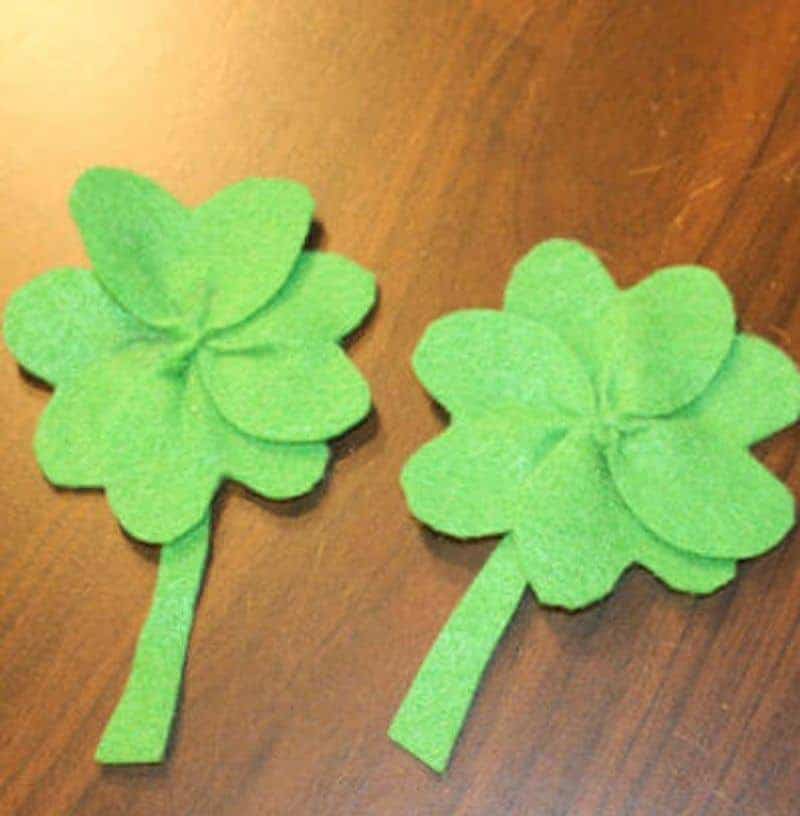 I hope that you enjoyed this St. Patrick's Day activity roundup!
Now get out there with your kids and get to playing!
Pin this!