Handmade Christmas ornaments just have a special feeling that you can't get from store-bought ornaments. These cinnamon stick ornaments are both fragrant and beautiful; they make a perfect homemade Christmas ornament project for families preparing for Christmas.
Find out how to make the simple cinnamon stick cross ornaments to adorn your Christmas tree today!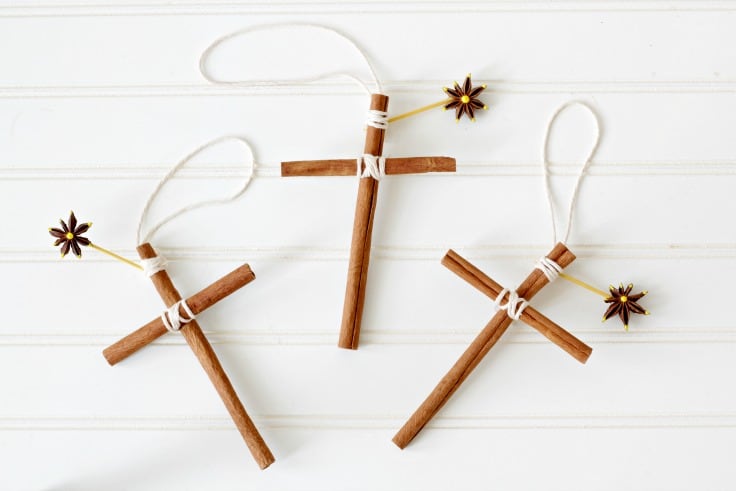 This post may contain affiliate links for your convenience. That means that if you make a purchase, I will receive a small commission at no extra cost to you. Read more here.
Cinnamon Stick Ornaments
Using cinnamon sticks to make homemade Christmas ornaments is really a no-brainer.
They are a lovely reddish-brown hue and very fragrant, they hold their shape well, and they are an easy-to-find holiday staple in many recipes.
These cinnamon stick crosses are simple to make, with items you probably already have laying around the house.
Your family will love these!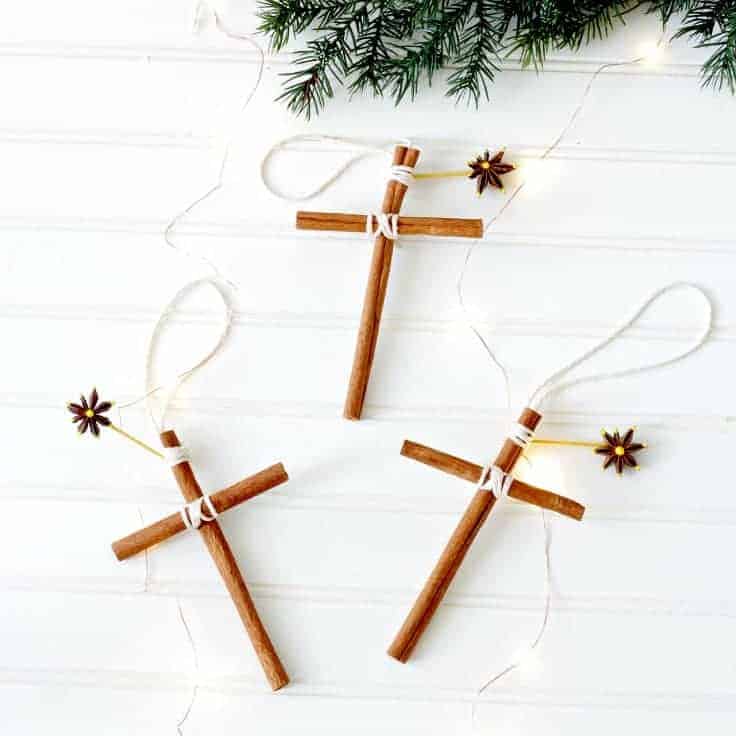 Cinnamon stick crosses
Christmas was always a special time for me growing up.
I attended a Catholic school as a child and I vividly remember driving to Christmas Eve masses and seeing the snow falling gently on the crosses featured outside of the churches.
Even at that time I often pondered the deeper meaning behind the symbology of our religion and the life of Jesus.
Life and death. Joy and sadness. Sacrifice and salvation. (I know we are getting a bit deep here — I'm getting a little weepy just writing this, in fact.)
When I thought of this project, I had the idea to tie together the knots of Jesus' life together to make a circle.
Birth, life, death, and rebirth.
The cinnamon stick crosses represent the sacrifice of Jesus that led to the salvation of mankind. The anise star represents the Star of Bethlehem. which presided over his birth.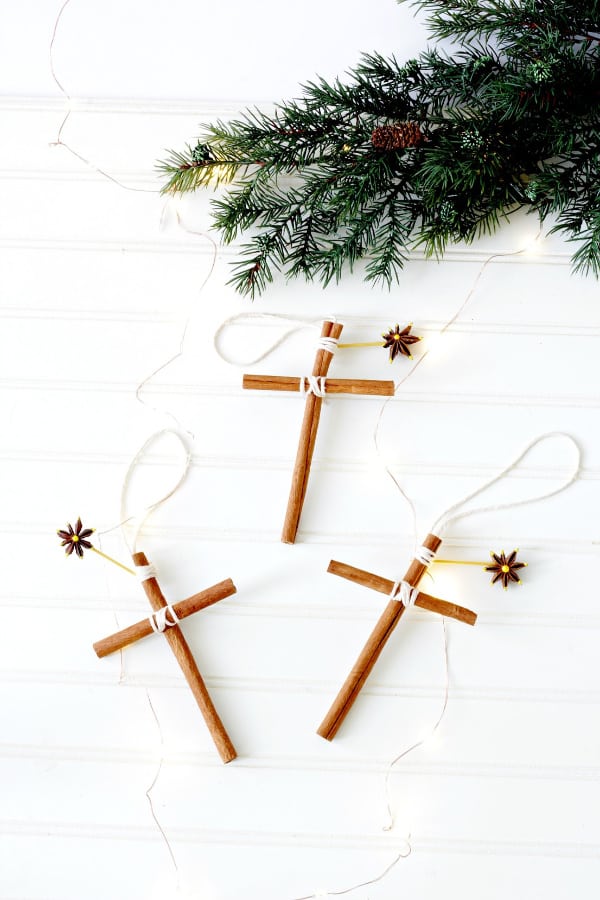 Find out how to make cinnamon stick ornaments
These cinnamon stick cross ornaments were part of a project I shared as a Creative Team member at Kenarry: Creative Ideas for the Home.
The complete post can be found at Kenarry; get the full tutorial and start making your cinnamon stick ornaments today!