Just because Christmas is the most wonderful time of the year doesn't mean it has to be the most expensive! Today I am going to show you how to use items from the dollar store to create an easy and cheap Chrismas gift. This DIY dollar store gift looks just like a giant Christmas ornament and can be filled with any number of dollar store goodies.
Read along to find out how to make it.
How to make a dollar store DIY gift ornament
Here are the items that you will need to create your giant ornament Christmas gift.
Empty giant pretzel or snack container
Tinsel in color of choice
Items to fill (like my puffin and penguin coloring page)
Cotton twine
Stickers or other decorations to put inside (optional)
Drill with 1/8 bit or hammer and nail (to put a hole in the lid)
You can find similar or the exact same items at dollar stores, but a few of these things I already had on hand so I didn't have to buy new.
(I actually had ANOTHER plush to try and put inside, but guess what — he didn't fit! So I would advise you when you go to purchase your items from the dollar store, take your container WITH you and check the fit of everything in the car before you leave. 🙂 )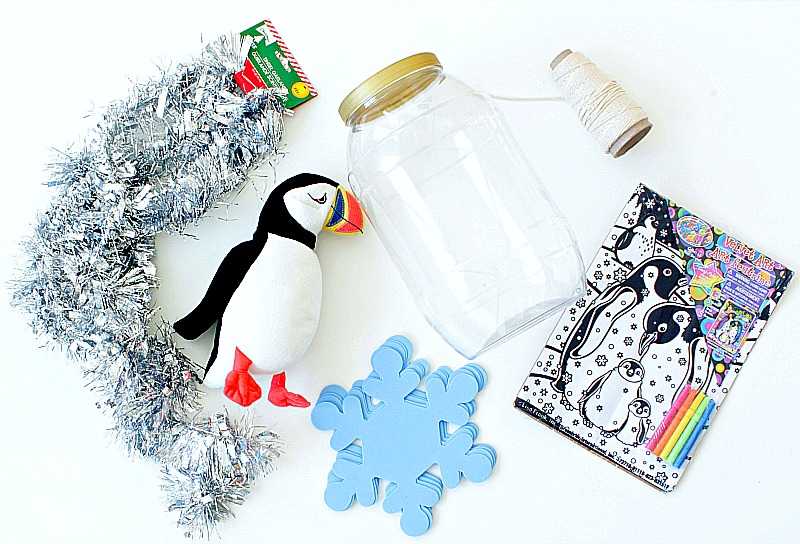 This post may contain affiliate links for your convenience. That means that if you make a purchase, I will receive a small commission at no extra cost to you. I only recommend products or services that I fully believe in and use myself. Read more here.
Preparing the container
Take your selected container and remove any stickers.
You can use a hair dryer to heat up and remove the stickers, it works like a charm! Put oil on any remaining sticky residue, wait 15 minutes, and then wash off gently with soap and water. (Be careful, harsh sponges can scratch your plastic! Use the soft side instead.)
Next, take your drill with 1/8 inch bit or a hammer and nail/screw and gently tap a hole in the exact center of the container's lid (see arrow below).
Make a loop of cotton twine in the size that you want and tie a knot at the bottom two ends. Using a toothpick, gently try and push the top of the loop through the tiny hole from the bottom side of the lid and out the top of the lid.
It should look like the picture below.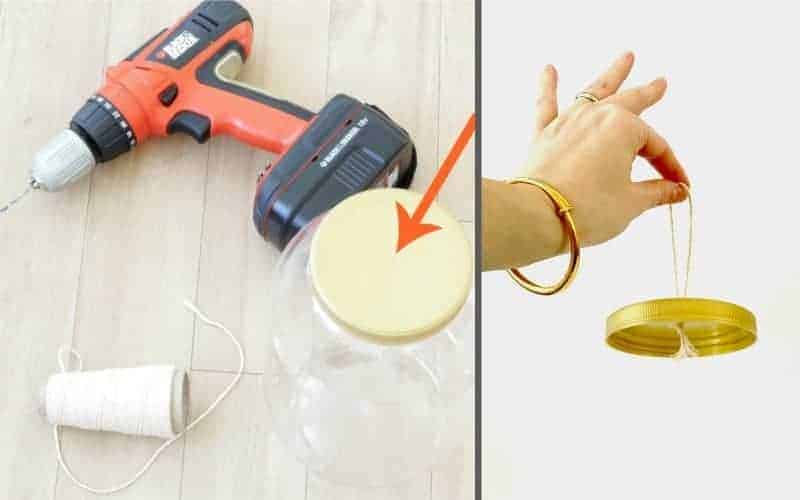 Add the decorations
This step is optional, but you can choose to add any cute stickers or decoration on the inside, making sure to leave space at the front for the plush animal to be seen.
I used some dollar store foam snowflakes, which I think gave it a cute snowy effect.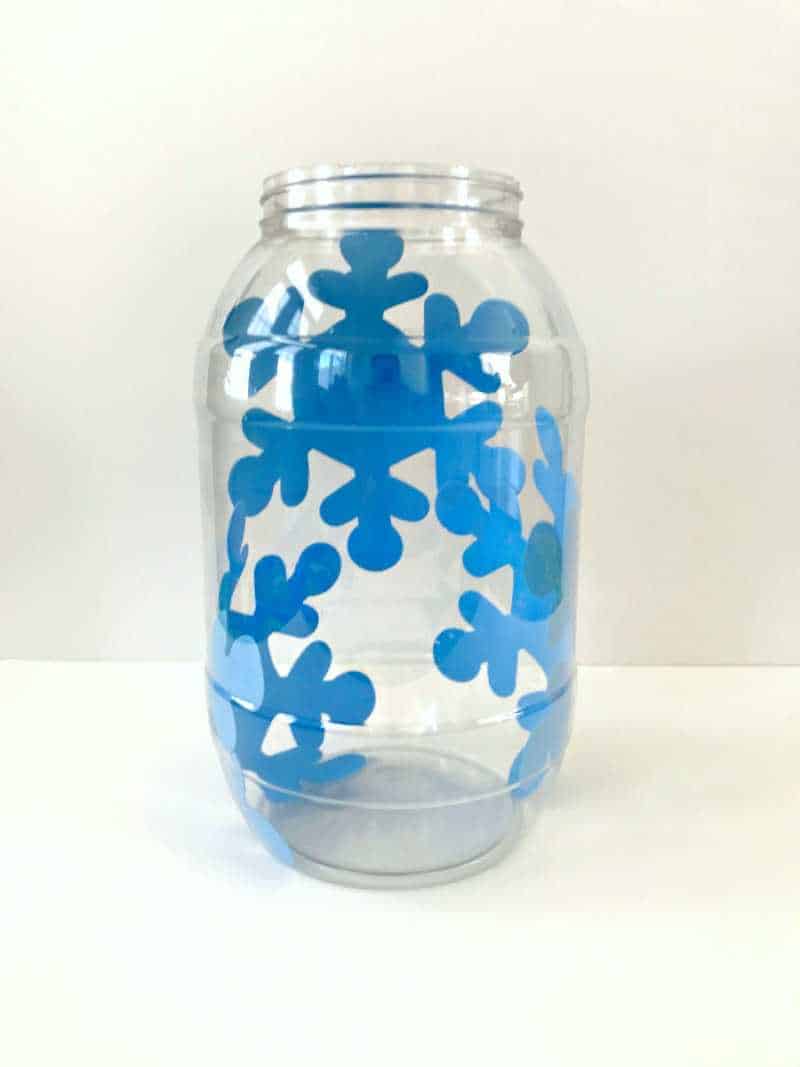 Add the tinsel and gifts
Now start adding the decorations. Craft supplies or notebooks work well for the backdrop. Arrange from large to small from front to back.
Wrap the tinsel loosely around your hand to make a nest and then insert that in the bottom of your container.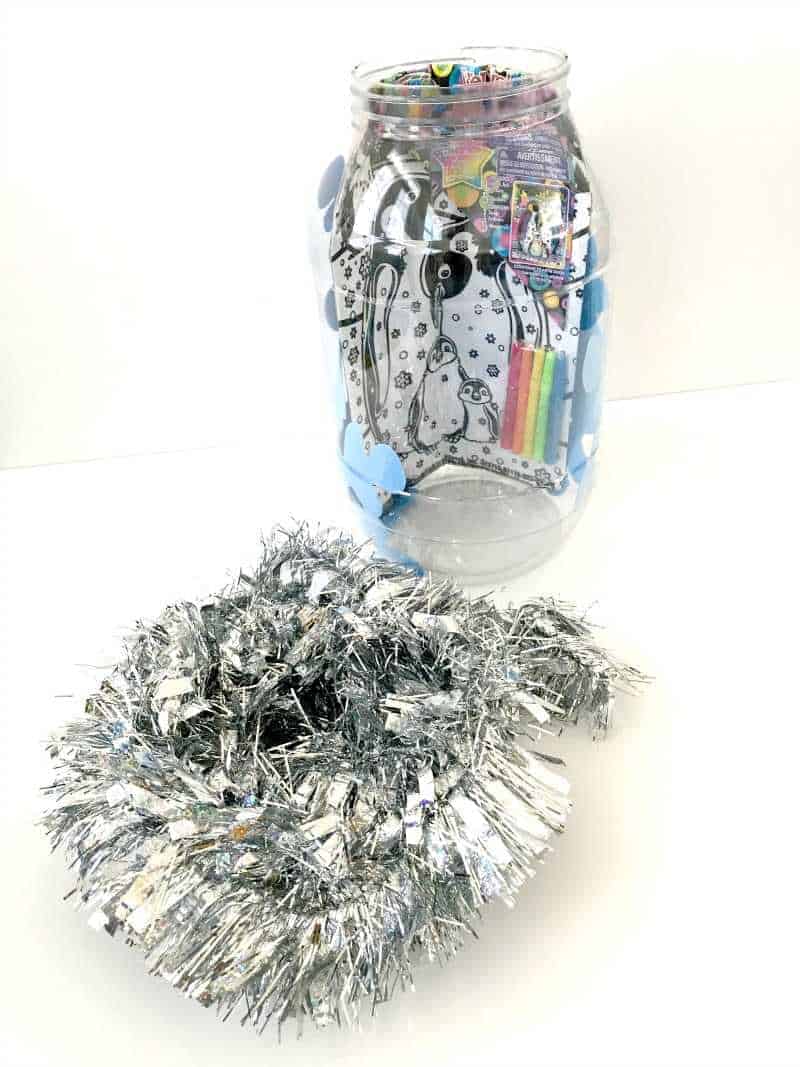 Add your plush
Finally, the last step is to add your plush and close the lid!
Now you can set your plush under the Christmas tree or hang it from the tree (on a sturdy branch, please!) for your loved ones to come and find!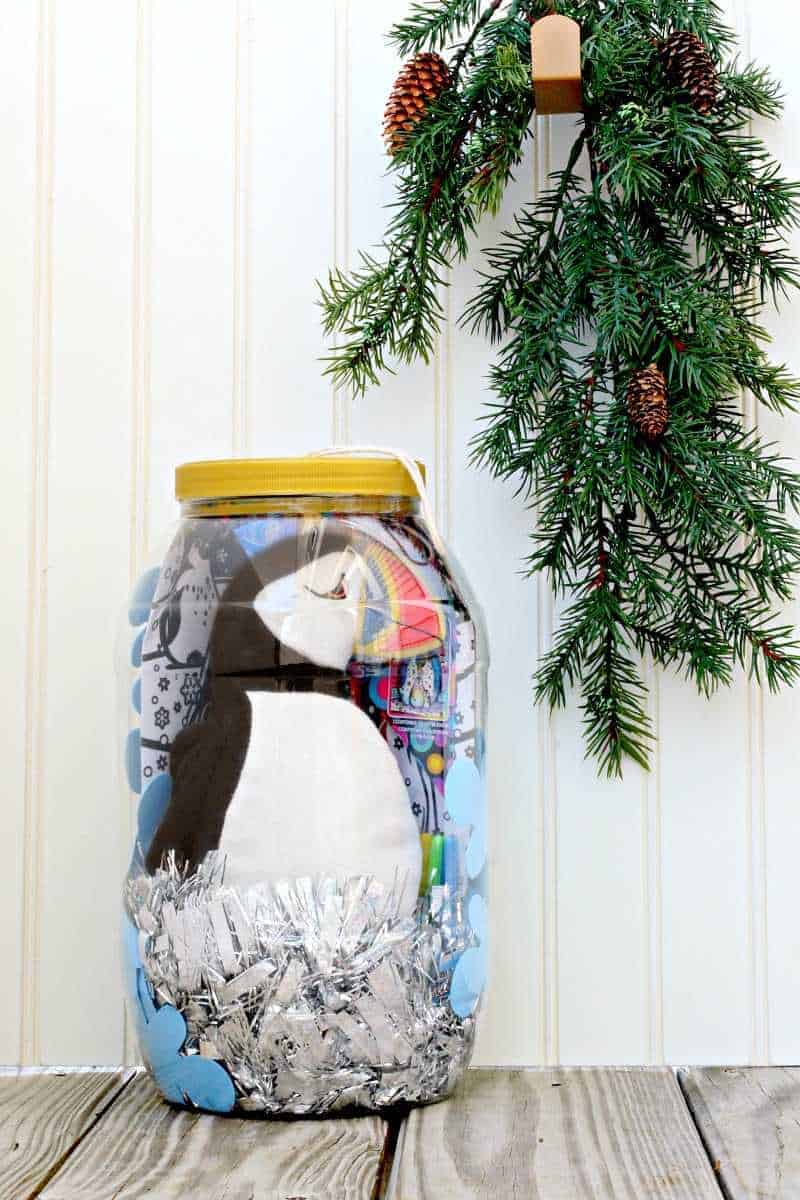 Gift modification ideas
The sky is the limit with this gift, you can literally put anything you want inside as a gift, such as:
Tea and accessories
Coffee and accessories
Hilarious pajama sets
Cooking supplies
Craft supplies
Beauty/spa supplies
Let me know what you want to put inside your gift ornament in the comment section below!
Pin this!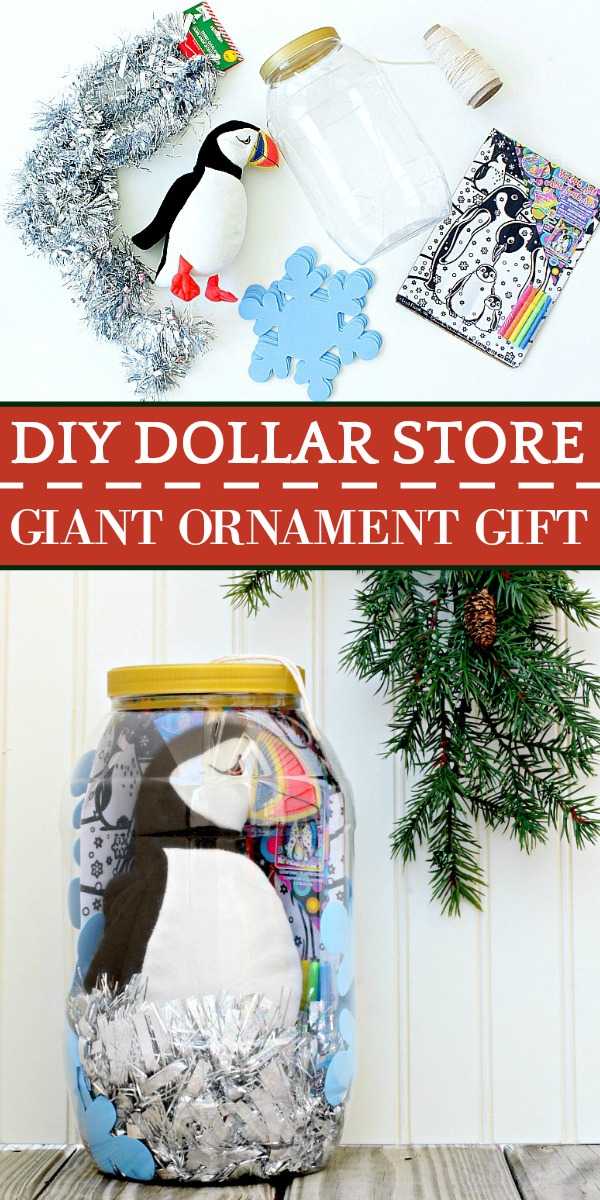 SaveSave
SaveSave