Are you bored with eating the same work lunches day after day? Do you feel that you would rather die than choke down one more peanut butter and jelly sandwich? If so, I have a solution for you! Here is a list of 501 lunch ideas for work that are anything but boring. Find out how to take your work lunch to the next level and finally feel like you are #adulting right.
501 Healthy Lunch Ideas for Work
Here are over 500 lunch ideas for work that will help inspire you to create simple and healthy meals to take to work every day.
Simply click the orange links to see all the awesome work lunch ideas that these talented bloggers have to offer.
You will find pasta, bento boxes, hot lunches, cold lunches, and everything in between! Eating healthy on a budget never looked so good.
Danielle at Project Meal Plan is all about food prep projects that help you whip up healthy and delicious meals in a flash! Pictured is the Instant Pot Buffalo Chicken Meatballs lunch and you can find 24 other awesome meal prep recipes (and growing) at her blog.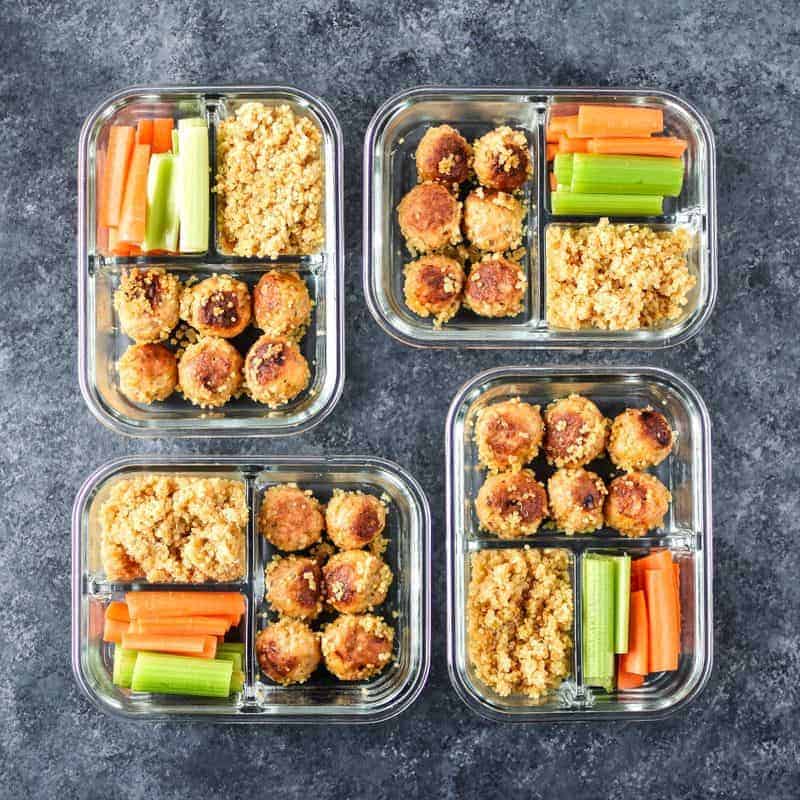 Caroline has over 100 amazing work lunch box ideas at her blog, Caroline's cooking. Feast your eyes upon this Seared Tuna and Veggie Bowl and then go check out all her other amazing meal ideas.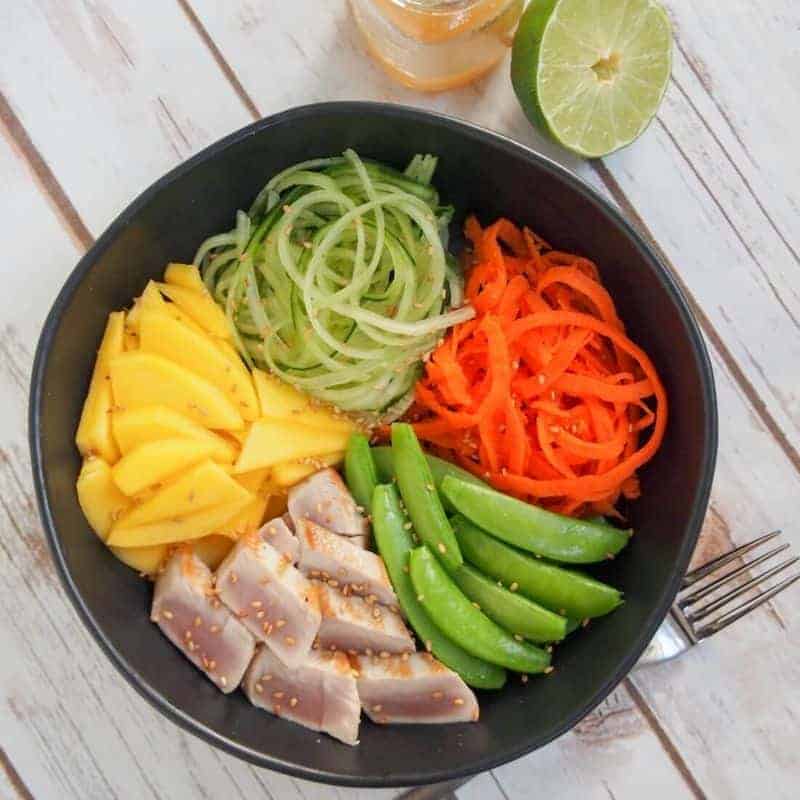 35 Lunch Recipes from Katie at

GoodLife Eats
Katie has tons of great lunch ideas at her blog, including this work lunch box idea that features a Rainbow Winter Quinoa Bowl with Maple Dijon Dressing. Definitely, one to check out!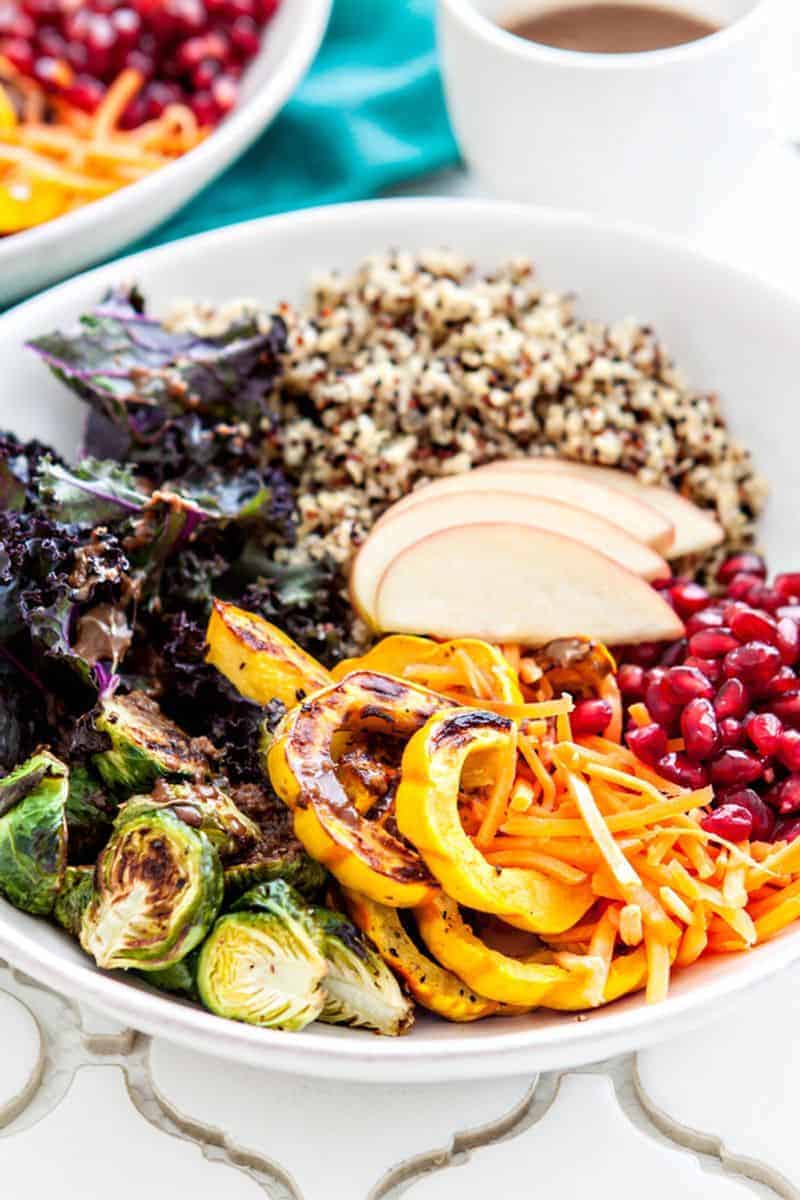 Mediterranean Penne Pasta from

Scrummy Lane
Helen at Scrummy Lane has a great Mediterranean penne pasta dish that is sure to please! Because everyone knows feta isn't just better, it's the best!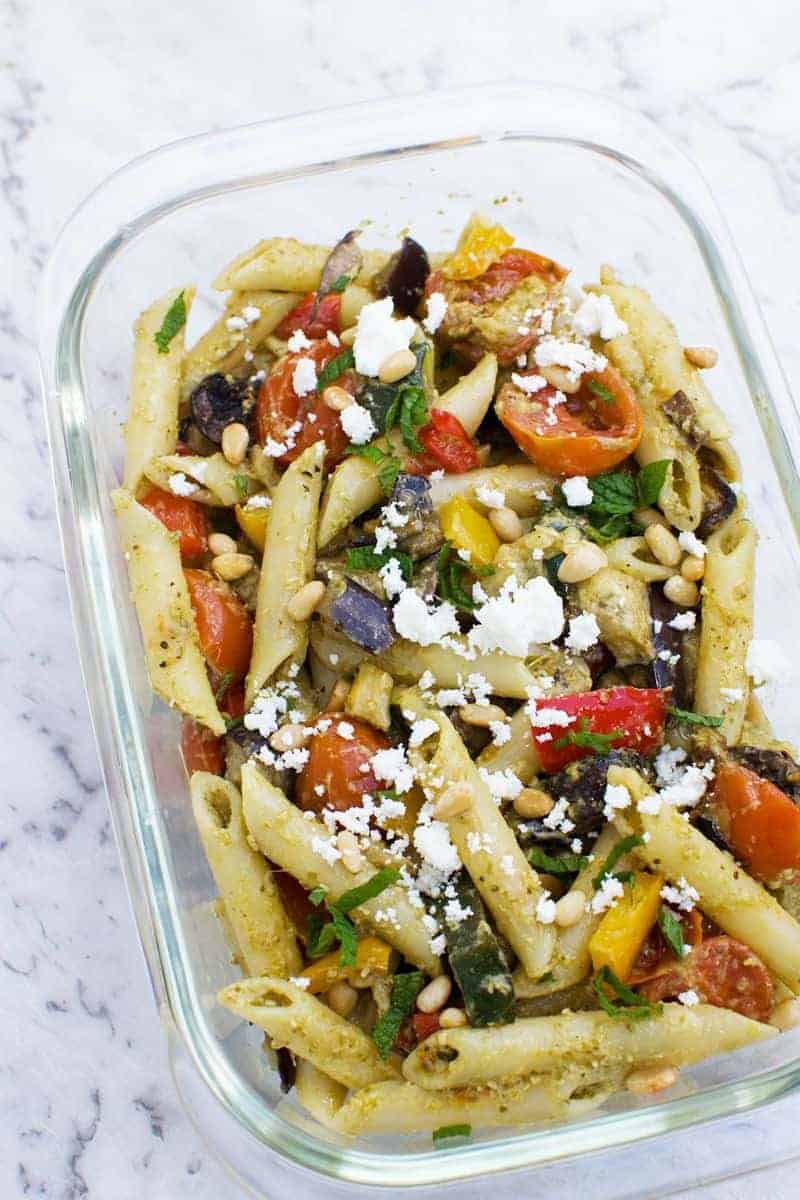 Angela's cold sesame noodle dish is a great way to get your Asian food fix at work! No take out required. Also, her pigs in the blanket with beer cheese dip looks positively delightful (I won't tell your work it's a beer dip, promise).
67 Meal Prep Lunch Recipes from

Carmy
There are some really awesome meal prep lunch box ideas shared by Carmy at her blog! I really like this air fryer shrimp tempura idea for work lunch and I'm sure you will too!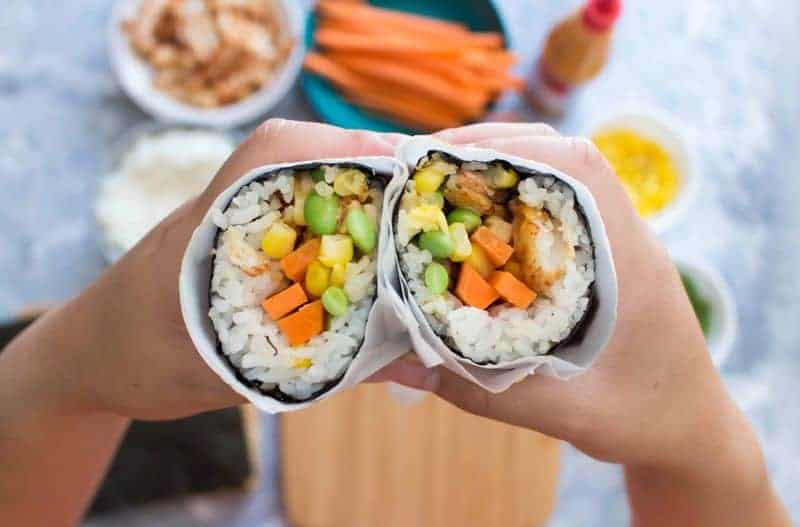 180 Meal Prep Lunch Recipes from

The Forked Spoon
Jessica has so many great meal prep ideas at The Forked Spoon it will make your head spin — with delight! Some of my favorites are her curried chicken salad, 20 minutes chicken gyros with tzatziki, and chicken teriyaki like the one pictured here.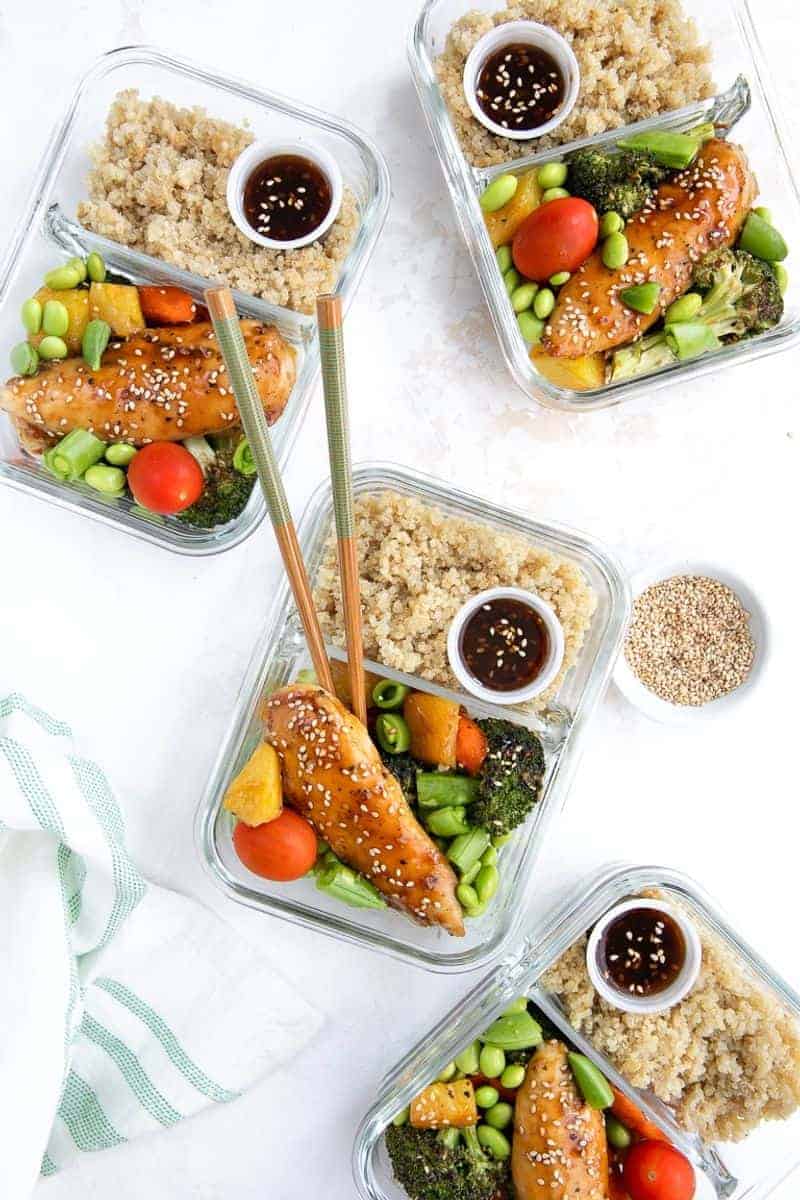 2 Healthy Lunch Recipes from Tasting Page (

One

and

Two

)
If you like eating paleo or gluten-free, Kelly from Tasting Page has some great lunch box ideas and other meals. This curry chicken broccoli slaw not only looks amazing, but it's also super healthy!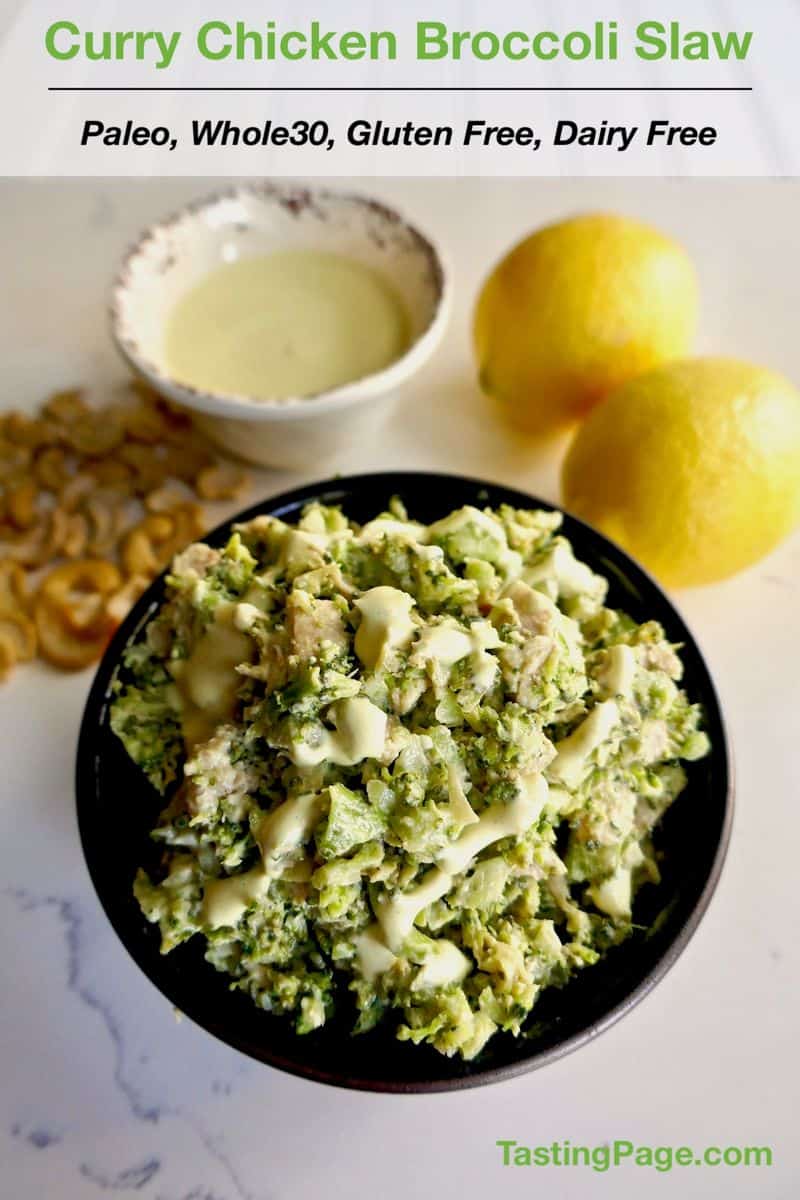 Julia's apple chickpea salad may actually make you turn over a new leaf and make you crave your veggies! Seriously, don't those chickpeas look amazing???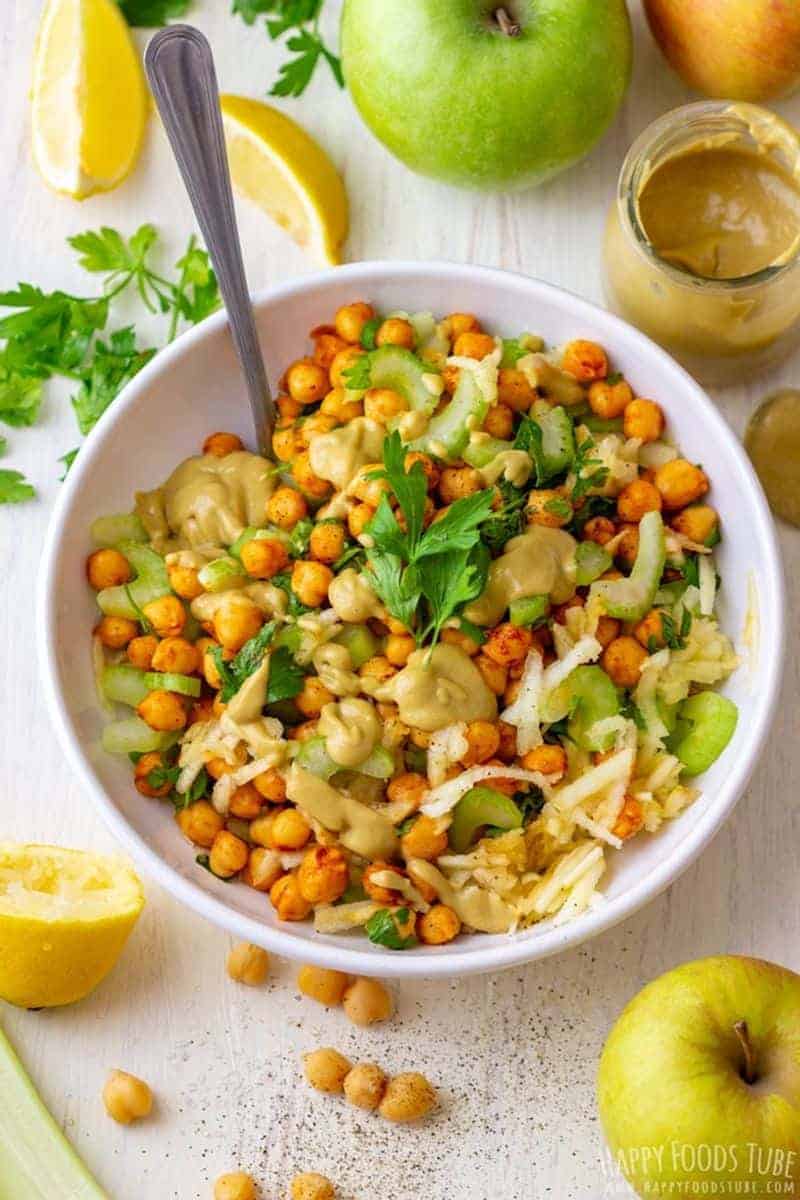 These ten healthy lunch boxes were actually created for kids, but they look so healthy and delicious that even adults can appreciate them! Kristine also has a great taco meal prep lunch box that is geared for adult palates. These lunch box ideas are practically works of art!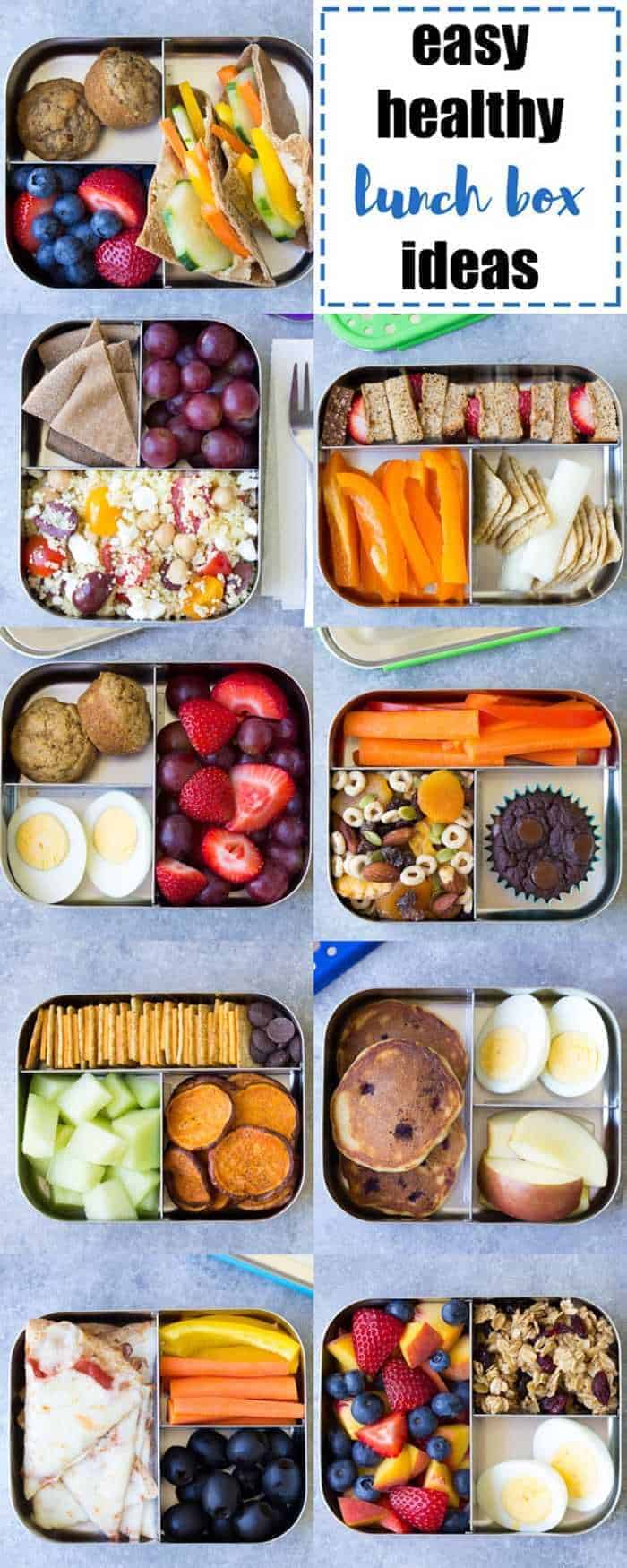 If you eat gluten-free and struggle to find lunch box ideas that are both delicious and healthy, Carissa has got you covered! Here are 10 gluten-free bento box ideas for your work lunch that you can actually feel good about eating.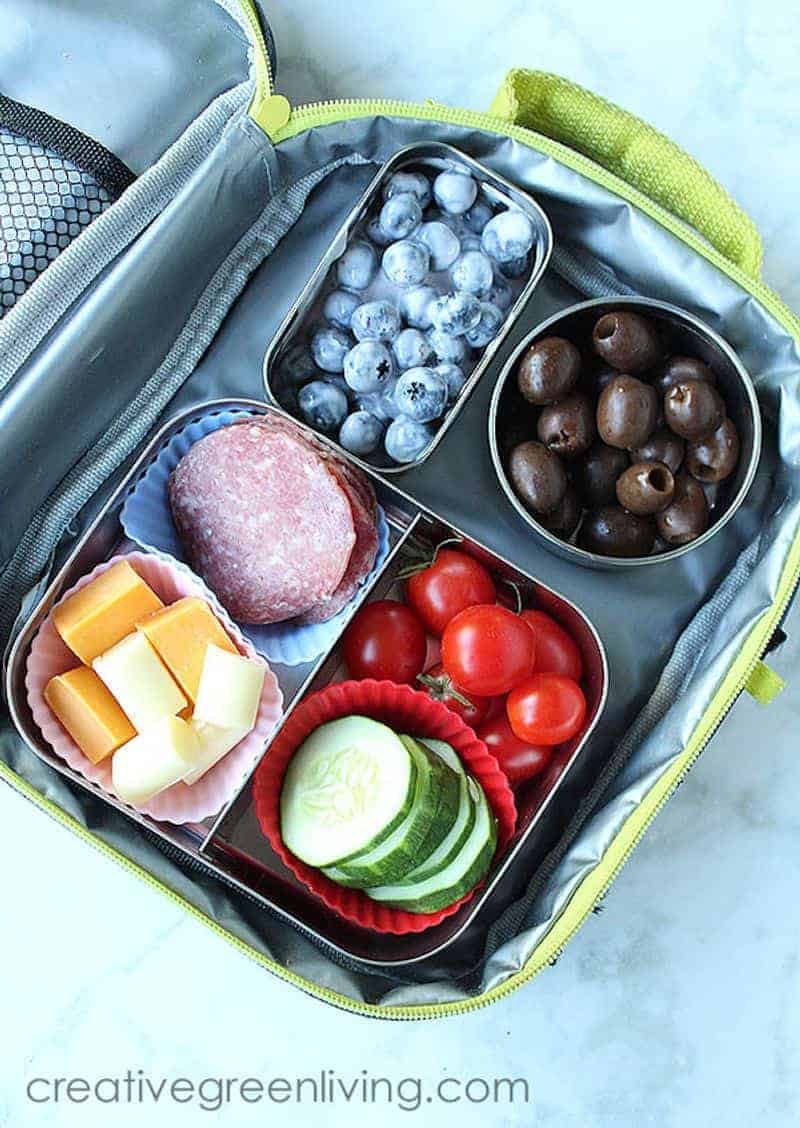 Lime Chicken and Brown Rice by

Curry Trail
Jyothi at Curry Trail has tons of great meal ideas, including this lime chicken and brown rice with cilantro meal prep lunch box (all good things, all good things). She has tons of other great meals that also work well for next-day leftover lunch box meals here.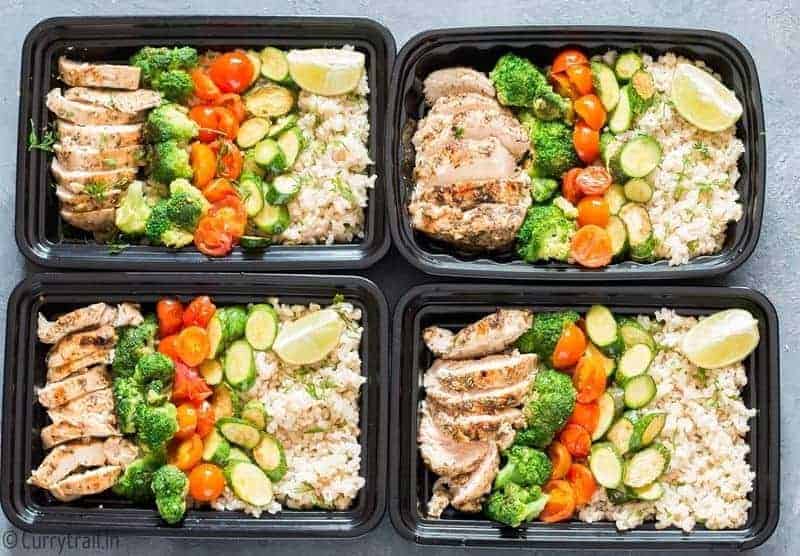 Janice and Susan are twin bloggers who share some awesome mason jar lunch ideas for work — don't you love the look of mason jar lunches? Luckily, they don't only look good, they are tasty and healthy as well! It's like eating a rainbow in a jar!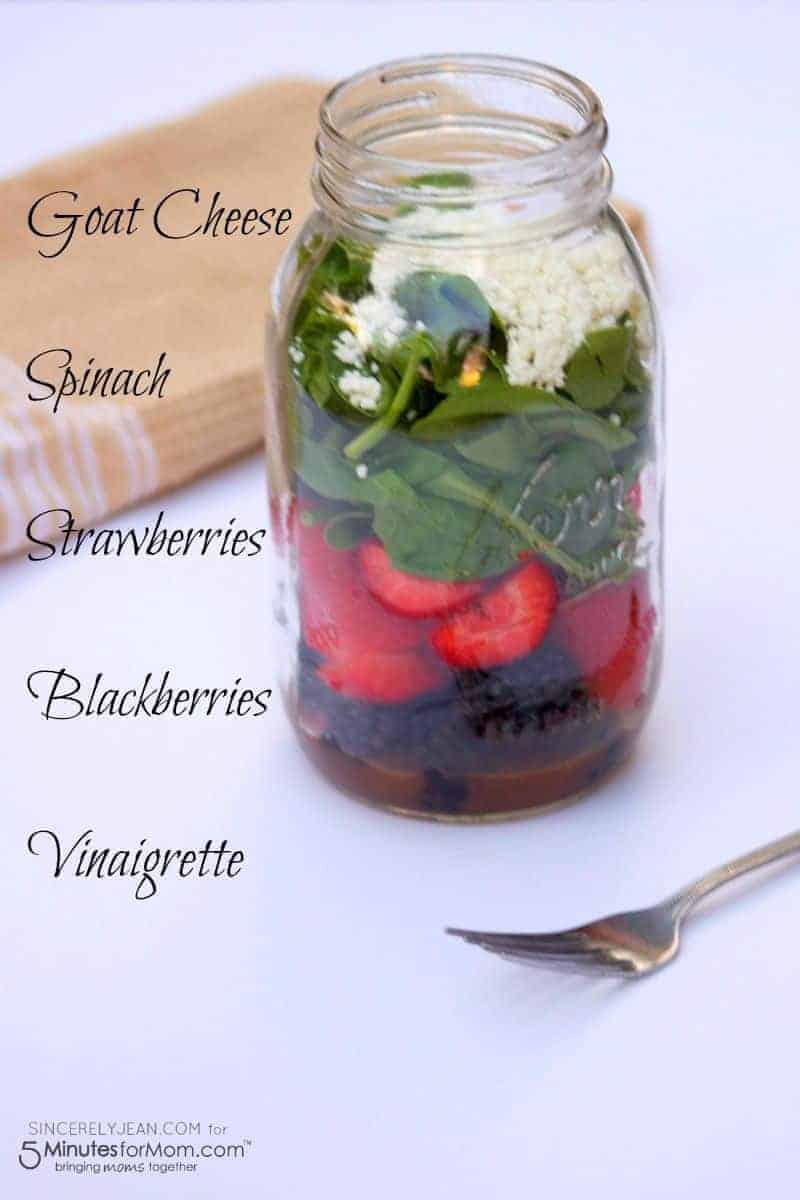 I hope you have been inspired by this epic collection of work lunch box ideas!
If you are looking for other ideas for work lunches, you may like to check out my post with 365 Easy and Healthy Lunch Box Ideas that will give you more options, as well as this post with the most popular products for creating amazing work lunches!
Let me know your favorite work lunch in the comment section below!
Pin for later!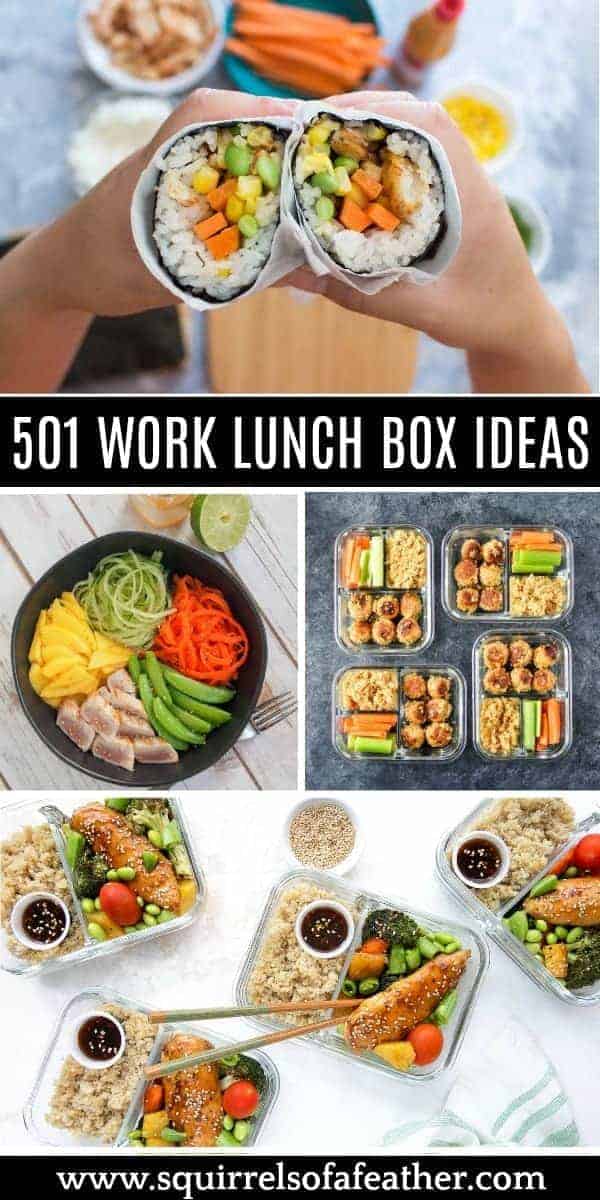 This post may contain affiliate links for your convenience. That means that if you make a purchase, I will receive a small commission at no extra cost to you. Read more here.