This preschool reading game uses sight words in a fun whack-a-bug reading game for kids that helps teach your child word recognition. This bug reading game is a riot for both kids and the adults who are teaching them!
In our house with two toddler boys, there are two things that are considered the ULTIMATE in hilarity and coolness.
Those things are bugs and butts!
This post may contain affiliate links for your convenience. That means that if you make a purchase, I will receive a small commission at no extra cost to you. I only recommend products or services that I fully believe in and use myself. Read more here.
This game puts those two coolest things in the world together for an epic Bug Butt Whack-a-Bug reading game!
I had originally purchased these bugs to do a cool gold insect faux taxidermy collection, inspired by this one seen here, but I just couldn't bring myself to paint them.
I mean, just look at those sweet faces!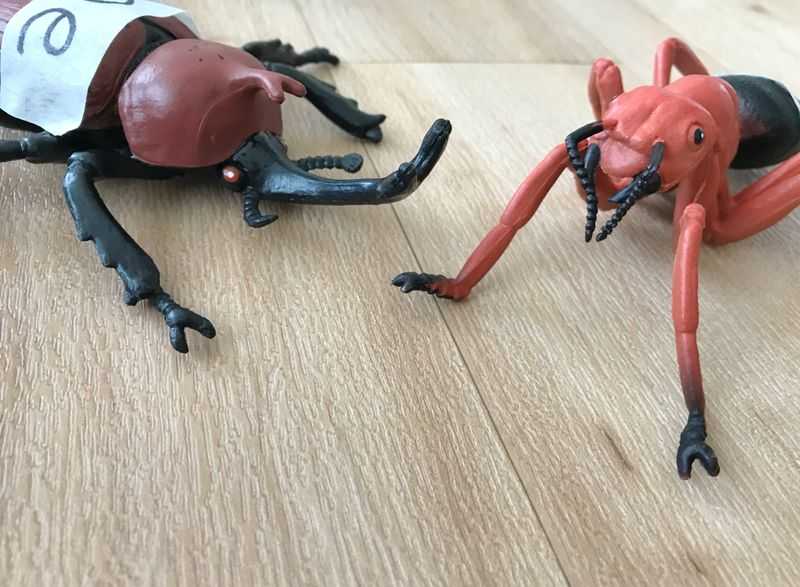 Our bugs have become like part of the family!
My boys know every bug's name (stag beetle, grasshopper, butterfly, etc).
Granted, my boys are so tough on their toys, a few of them have lost an antennae or two.
But these little guys get used ALL the time, for everything from playing hide-and-seek-a-bug to bug tossing games.
Sometime they even attend preschool 😉
I love toys that can be used many different ways.
Today I am going to teach you how bugs can help teach your child to read!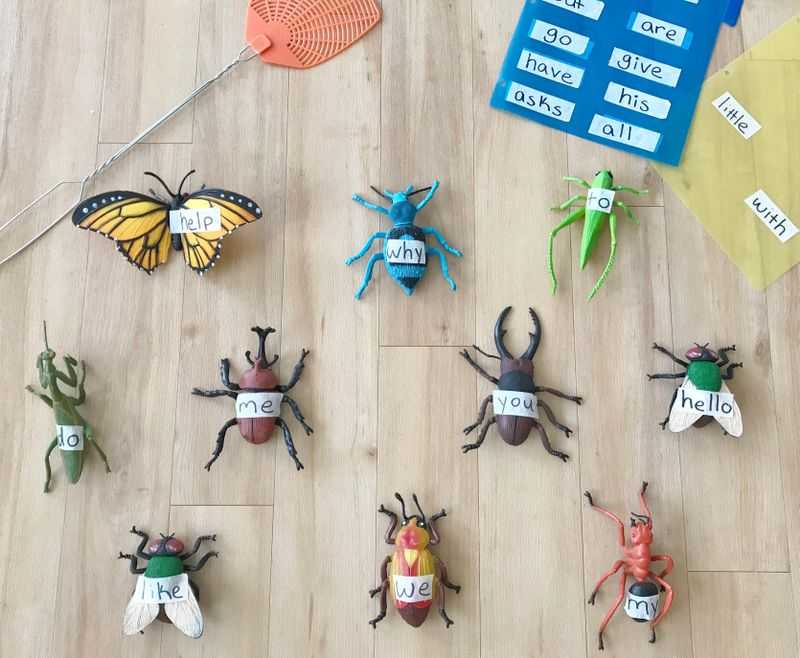 Here is what you will need for this game:
Wild Republic Insect Polybag, 10 Pieces
CLEAN flyswatters (no bug guts; mine were $0.99 at the grocery store for two)
Painter's tape
A black Sharpie marker
Scissors
A list of words to work on
We are going to first create our reusable word list just like in my viral sight word game, Find the Bunny.
First, take the painters tape and cut out 10 pieces of tape (or more if you want to have more word options). 
I like to put it all at once on the counter or table edge for easy removal.
Make sure you keep the pieces on the small side; they need to fit on the bugs' butts!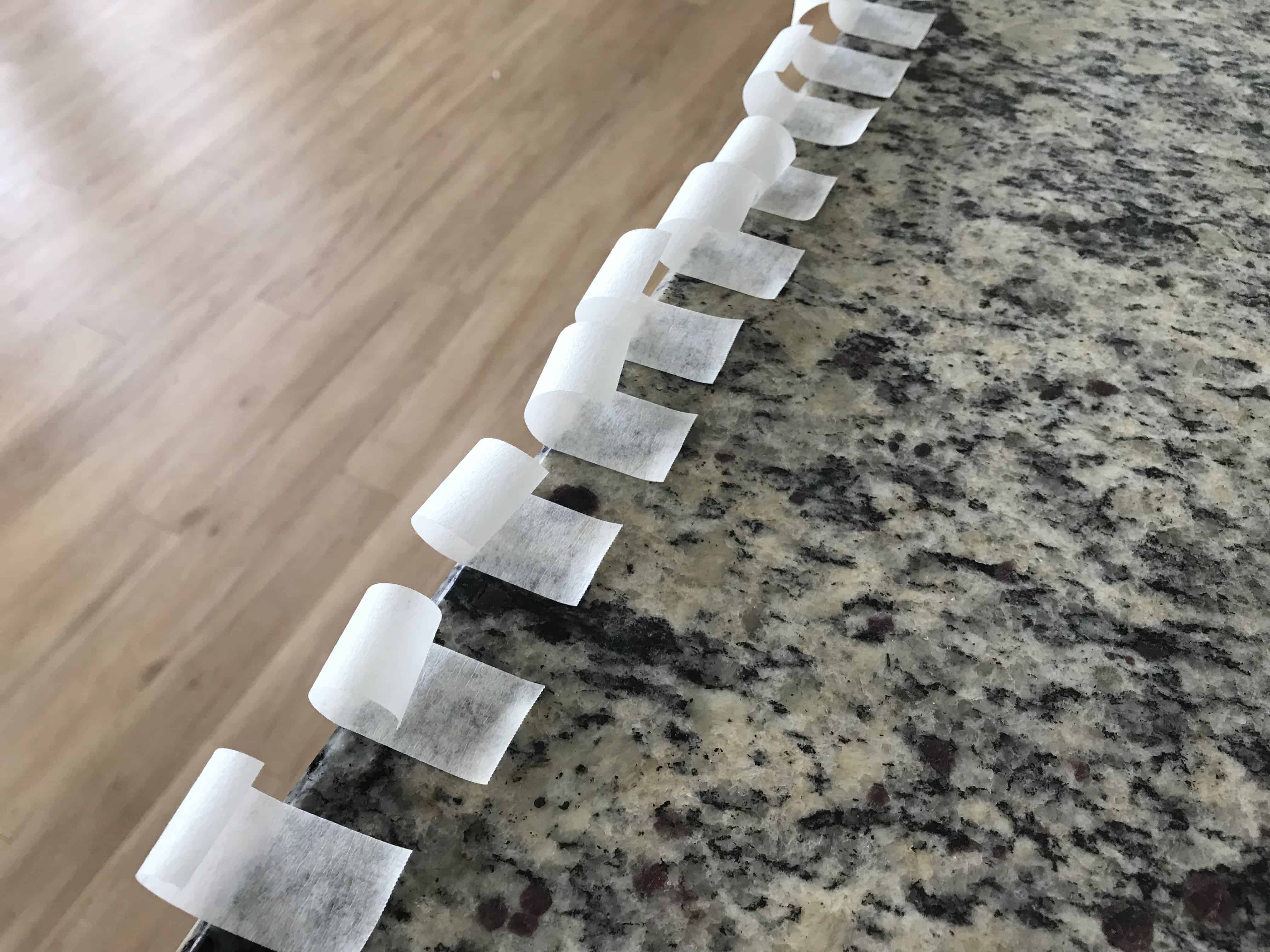 Next, take your painters tape strips and place them on the plastic binder divider.
This allows you to easily write out the words! I put twelve on the front and twelve on the back.
Then, use the Sharpie to write out your target words.
We just used the words on our current preschool reading list.
(Bonus: once you are finished with the game, you can place the tape back in the binder to store for later use!)
Once you have all the words written out, take those words and place them on the butts of your bugs.
Wrap it around if you can to make sure it is secure.
Some of the bugs are thinner than other's, so select shorter words for their booty!

Once all the bugs have their words, lay them out in rows of 3 x 4 x 3. 
This makes all the bugs within reach of your child's swatter.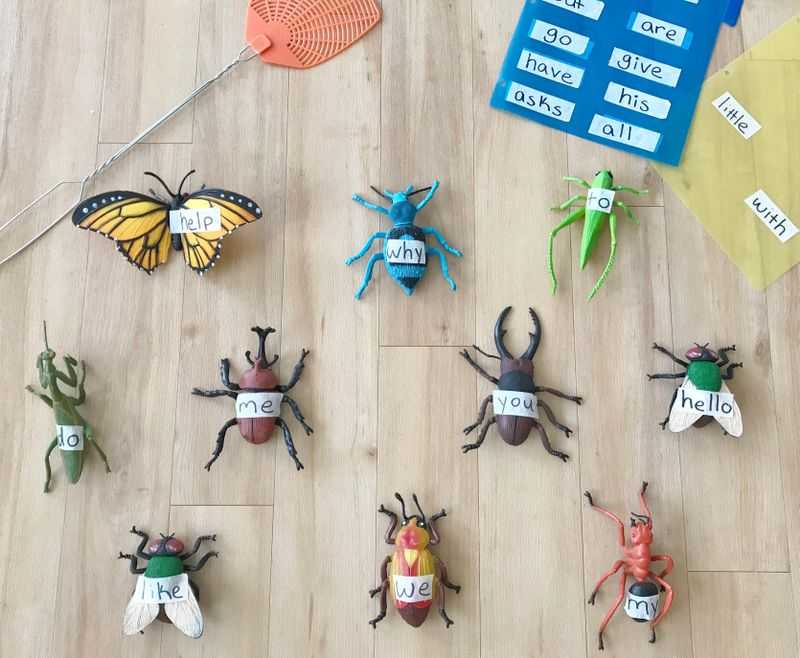 Now you are ready to play!
There are several ways you can play this game. Here are two:
Say one of the words out loud and have your child smack the bug with that word on his back
*More challenging – have your child read the bugs themselves and smack them as they say them.
If you child is younger, start with the first method and work up to the second as they get better and better.
Look at the pure joy on that face!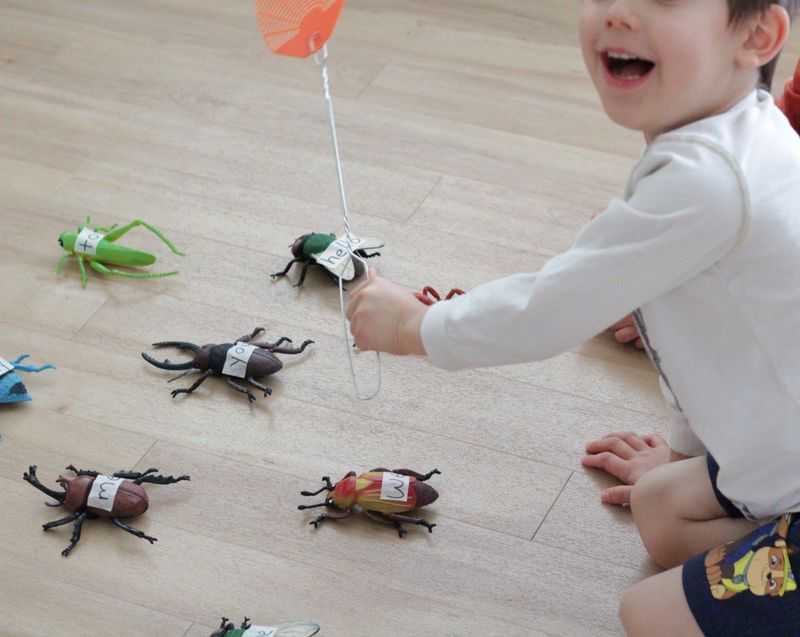 If younger siblings want to get in on the fun at the same time, that is easy to do!
If a younger child who can't read wants to play, here are two options:
Say the KIND of bug and have them slap the correct one (i.e. "grasshopper" or "stag beetle")
Say the COLOR of the bug and have them slap the correct one
Trust me, little brother or sister will DEFINITELY want in on this cool bug action.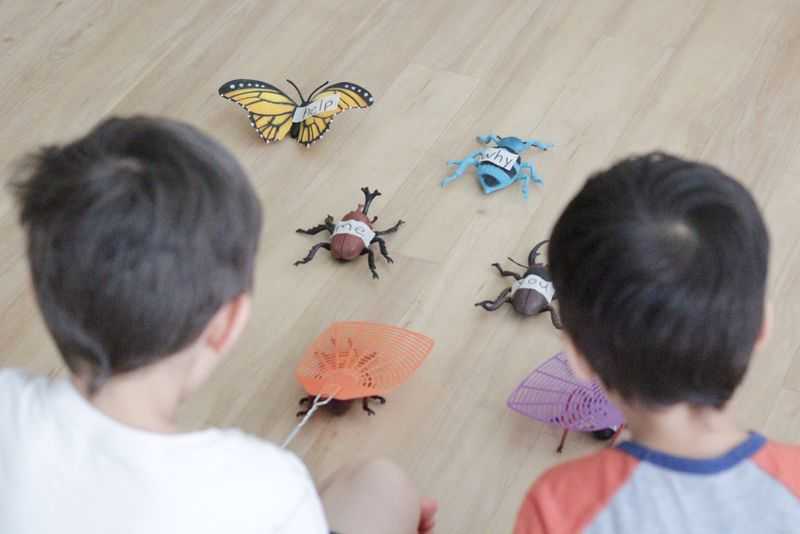 Follow me on Pinterest to see more amazing crafts and activities for kids!
I hope that you enjoyed this game!
Make sure that you sign up in the box below ↓ to receive more cool games and great ideas!
Pin it for Later!