Whether you need extra cash fast, are working hard to escape the 9 to 5 grind, or are hustling to hit your first $1 million, these side hustle ideas are the HOTTEST hustles of 2022!
Even better, tons of these options allow you to make extra cash from the comfort of your very own home or car!
Small increases in income can add up fast, especially when combined with sneaky money-saving habits.
Side hustles can help you save extra cash for a well-deserved vacation, stash up for a downpayment on a car or house, or even pay off years of college debt and student loans!
I have used side hustles to supplement my family's income for years – these easy side hustles have helped me make anywhere from $1,000 – $5,000 a month, even as a stay-at-home mom working in between naptimes or after dinner!
Side hustles are a wonderful thing!
READ MORE: 50 Dumb Things We Stopped Buying That Save Us SO MUCH MONEY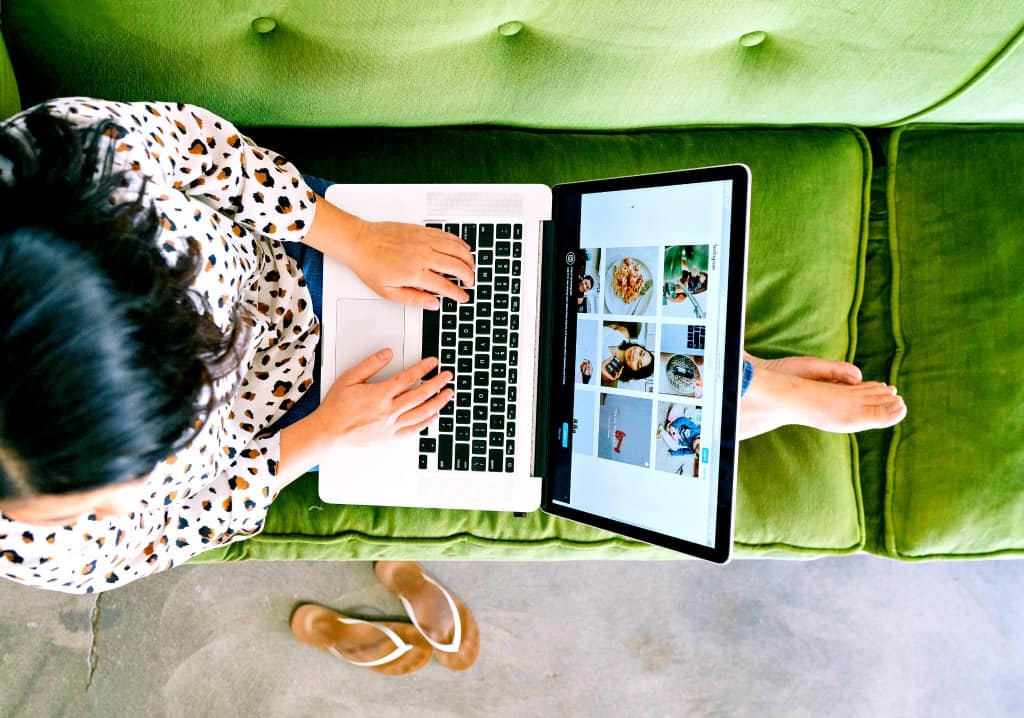 What Is A Side Hustle?
A side hustle is anything you do to make extra money each month.
While lots of these opportunities have the potential to eventually become full-time jobs, usually they start out as just a fun hobby you do to make quick cash on the side.
10 Side Hustle Ideas To Try For Yourself
Check out these 10 easy side hustle ideas that will take you from worried to wonderful in no time.
Find one or even a few of them that you feel confident you can put your heart into.
Pay attention to your success in each side hustle you try and weigh the time spent versus rewards received; certain side hustles will generate cash faster than others.
Often you will find the slower ways to make money will help you make more money over time, whereas the fastest ways to make money don't yield big results.
When starting a side hustle it's a great idea to experiment.
The perfect side hustle is one that you enjoy and also makes you the most money.
#1. Use your car to make money in your spare time
When it comes to side hustles, becoming a driver at Uber or Lyft is one of the fastest and easiest hustles you can find.
Uber has become a household name and if you live in or around high-traffic areas, drivers can earn anywhere between $19 to $25 per hour – not bad!
What you need to get started:
A vehicle (including proof of registration)
A smartphone
Car insurance
A valid driver's license
To be 21+ years old
* Keep in mind that you will need to consider the costs of gas mileage, wear and tear on your car, and long wait or downtimes between calls when calculating profits.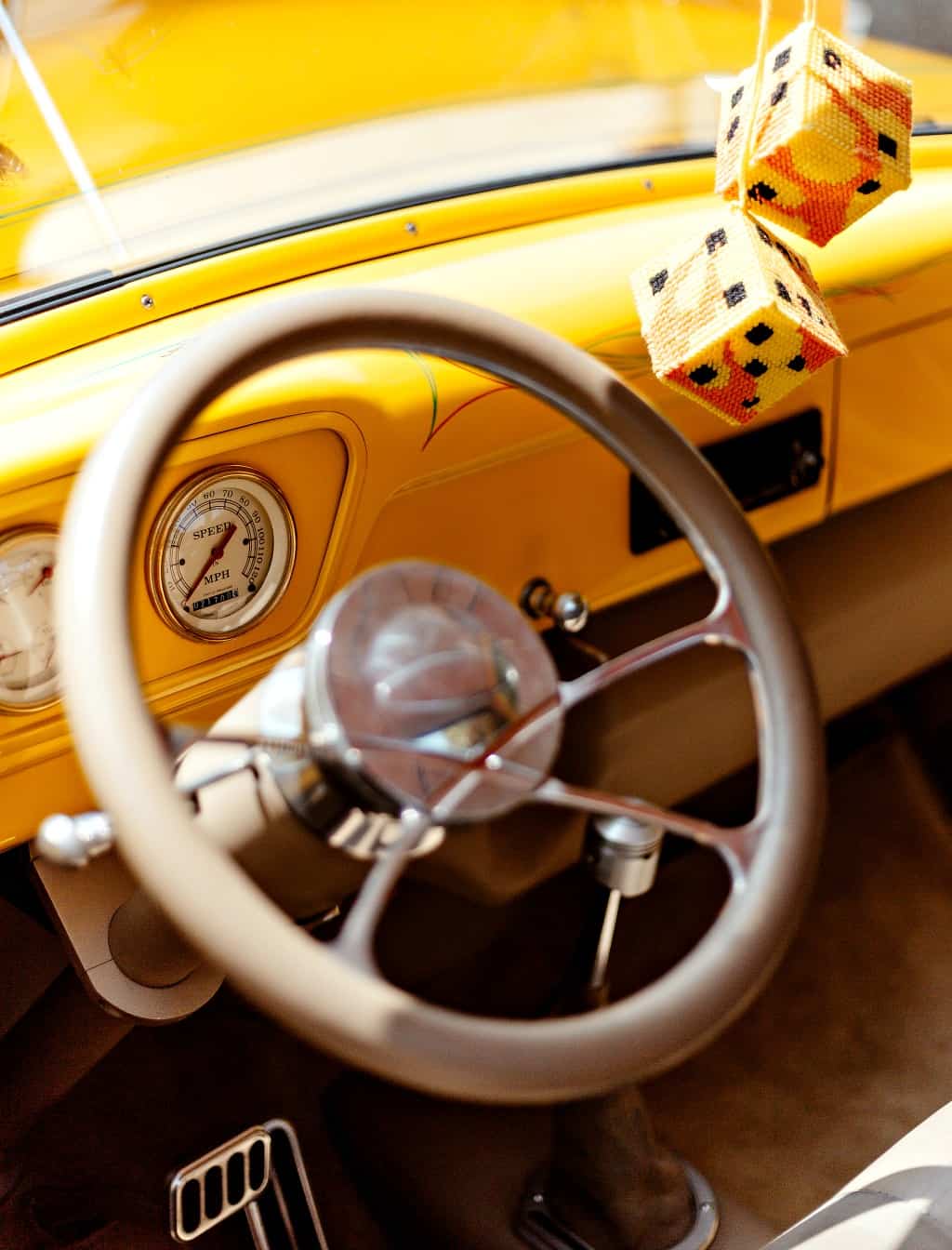 #2. Start a YouTube channel
While you might not make a ton of money right away from starting a YouTube channel, the money-making potential is almost limitless.
Entire careers have been launched simply with a viral YouTube video – does the name Justin Bieber ring a bell?
That being said, YouTube is extremely competitive; after all, becoming internet famous isn't a bad way to make money!
YouTube is a great long-hustle to build in your spare time; if you are smart about how you invest your time you can create multiple passive income streams.
While it takes some time to create, edit, and promote your YouTube channel, once you get the video out into the world it can literally just sit there making you money without you having to touch it again.
Here are all the ways you can make money on YouTube
#1. By running ads with Google
Once you hit the minimum threshold to monetize your YouTube channel – 1,000 subscribers and 4,000 watch hours – you can turn on Google Adsense.
Google Adsense will allow you to run ads on your videos and make money off of those
How much money you make from ads on YouTube will depend on how good your videos are, how many people watch them, and how long you are able to keep people watching them and coming back for more!
PRO-TIP: Make your videos 10 minutes or longer so you can insert three ads (beginning, middle, and end) and make more money.
#2. Affiliate marketing
Do you have products you love to use and can't stop gushing about to your pals?
Affiliate marketing is for you, my friend!
The way affiliate marketing works is you share a product that you love — don't be fake about it, people can smell fakes a mile away — and then you use a special link given to you by the company to link to that product.
If they choose to buy you will make a small commission off that sale. Cool!
Remember, keep it natural; sometimes it helps to share a story about how that thing improved your life.
You will find if you are open, honest, and not salesy-pushy people thank you for introducing them to such an amazing product!
SPECIAL NOTE: You DO NOT need a blog or YouTube channel to make money with affiliate marketing. Tons of companies allow regular fans to make money by sharing their products with friends and family! One of the best is Rakuten where you get $25 for each friend or family member you refer. BONUS: sign up today and get $10 FREE once you start shopping with them.
#3. Partnership opportunities with brands
You do not, I repeat do not, need to have a huge follower count to land sponsorships.
I landed my first sponsored post when I had less than 700 followers on Instagram and only 5 on YouTube!
More important is to have a clear and narrow niche or have a great relationship with your followers.
If you have a small audience but TONS of people liking and commenting on every post, brands will take notice.
Although it might be tempting to take every offer that lands in your lap, you can afford to be choosy – if you talk about saving money with coupons then try and sell a Gucci dress, people are going to call you out and it may undermine your credibility.
#4. Creating your own products
Once you have an audience you can even create products to sell to them.
YouTube product ideas include:
Makeup
Skincare
Webinars
Courses
Coaching
Printables
And more…
#5. Ask for donations from your "patrons" (aka, viewers)
When you are first starting out it can be tough to make money.
However, if you are smart about niching down and attract superfans who LOVE everything you do, they may be willing to crowdfund your creativity by donating to your YouTube channel!
In fact, if you do it well you might even get money before you are able to run ads on your channel.
PayPal and Patreon are the most common websites people use to send support, but many bigger YouTube channels also include a mailing address that brands or fans can use to forward free stuff to you (makeup, perfumes, snacks, stuffed animals, etc. are common gifts).
*SPECIAL OFFER!* If you are serious about making money on YouTube go check out TubeBuddy. This crazy useful tool will help you grow your YouTube channel faster by giving you access to advanced analytical tools all the pros use. Use this special link, check the two boxes at the left, and use the code RisingStarBuddy to get up to 50% off!
#3. Make money delivering food
This side hustle job is blowing up!
Working in food delivery is super flexible and allows you to choose your own days and hours.
You can literally work as often or as little as you want.
Do take note – your income will depend on how often you work.
There are so many different options out there, and it's possible to work for more than one company at a time so you can potentially double the amount of money you make.
The best food delivery companies are:
#4. Are you creative? Sell crafts or printables online!
Another way to earn a little extra money is to sell homemade crafts through online stores, such as Etsy.
If you have a hobby like crocheting or knitting, that works (chunky yarn is so hot right now), but you don't even have to make physical items like necklaces or blankets to have a product.
If you have a graphic design background, you can look into creating SVG files for shirt designs, cup decals, and various home-use printables.
Even if you DON'T have a background in the arts you can still learn how to do this using free YouTube videos. The benefit of creating printables is there is no overhead cost and it's all profit, unlike knitting.
Take some time to browse Etsy and see if any ideas come to mind.
#5. Thrift for high-profit flips to sell online
Did you know the second-hand luxury resale market is outgrowing the ACTUAL luxury brand market at an astonishing rate?
Sustainable fashion is super lucrative right now.
If you live close to posh areas you are almost guaranteed to find amazing high-end brands that you can resell online.
If I was able to make $1,200 a month selling our old junk in my spare time just imagine what you could do with luxe vintage items.
Never been thrifting?
Here are some of my best thrifting tips:
READ MORE: 75 Shocking Things You Can Sell for Fast Cash Right Now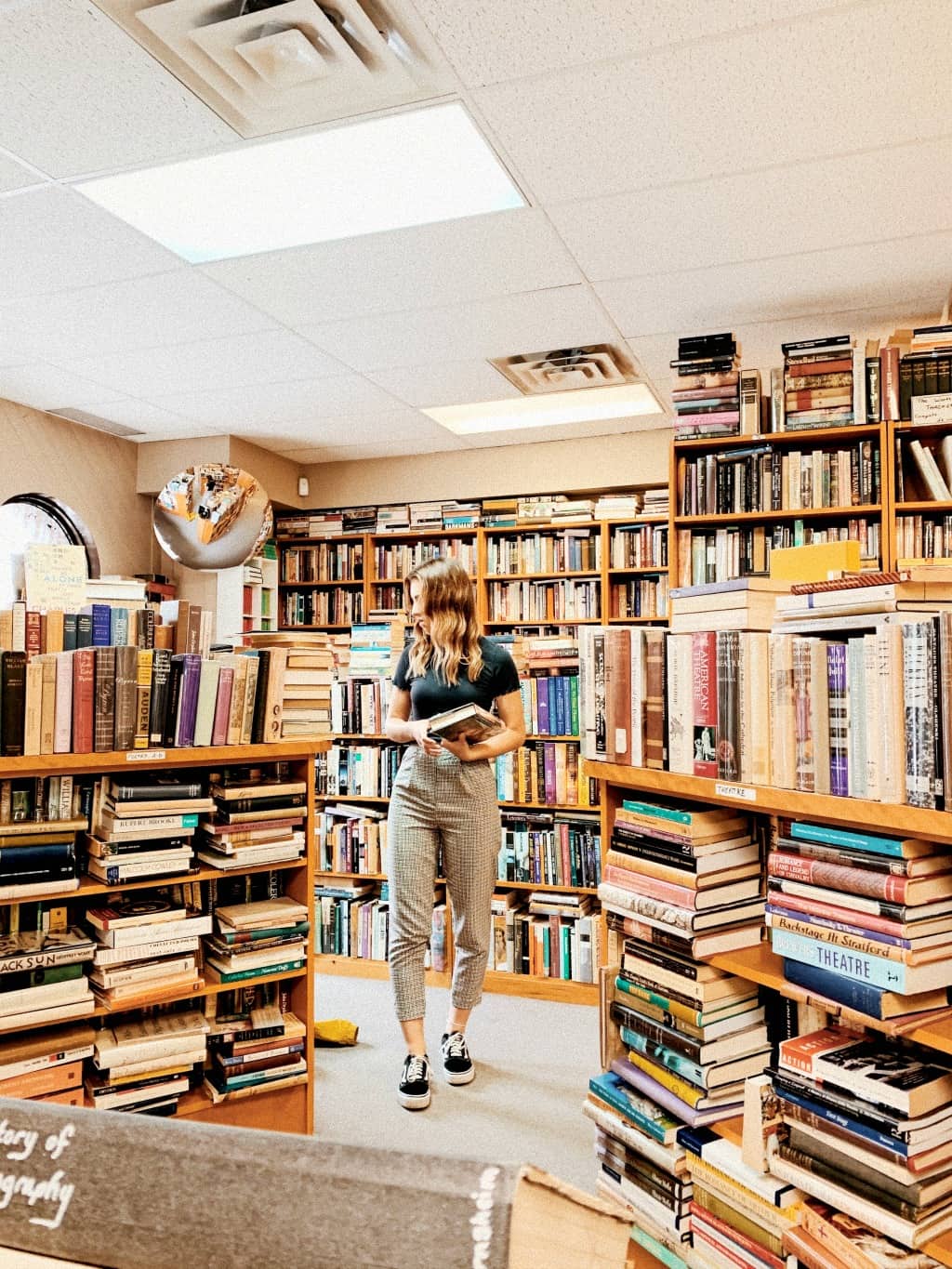 #6. Start a blog that makes $1,000 a month (or more)
Starting a blog is my absolute favorite side hustle on the list.
Just be warned, this is not a get rich quick side hustle!
The good thing about starting your own blog is that it not only has the potential to make you tons of money, but it also becomes a passive income stream over time!
When my family decluttered our entire home to move to Europe, I did not TOUCH my blog for months – but still made over $3,000 every month, on autopilot.
I DO NOT currently have a complete blogging course I feel comfortable recommending – I am exploring options since I keep getting questions about how to start a blog that makes money. I am, however, very happy with my lovely blog theme, if you would like to see my review of that.
#7. Become a virtual assistant
Another one of the more popular side hustle ideas is to work from home as a virtual assistant!
A virtual assistant manages tasks online for busy entrepreneurs, small business owners, and bloggers/influencers.
They perform a wide variety of activities, including:
Managing social media accounts
Answering comments and emails
Scheduling travel
Managing teams of writers
Creating and following an editorial calendar
To be a successful virtual assistant, you need to be a strong communicator and able to manage multiple projects at one time.
Most virtual assistants earn about $15-20 per hour.
#8. Love animals? Make pet sitting your side hustle!
If you prefer to work with pets over people, then you should look into Rover.
According to the Rover community, if you board dogs full-time, you could average around $500-$1,000 a month.
I have heard people bragging about making over $20,000 a year with this hustle!
You get paid and you get to play with dogs (or cats) all day. It's a win-win!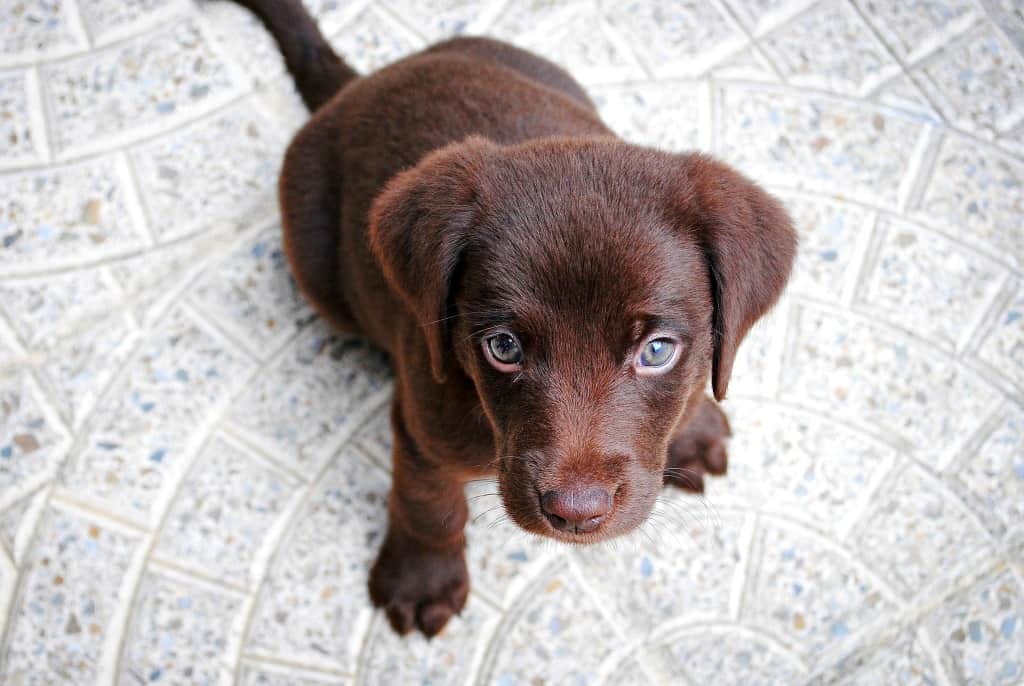 #9. Teach online or create an online course
Teaching online is super hot right now, especially after the COVID-19 pandemic has forced families to stay home and workers to lose their jobs.
VIPKid is an online education company connecting students and teachers globally for one-to-one personalized English language classes.
You can earn quite a bit – per their website, the average VIPKid teacher earns $22 per hour — teaching children ages 5-12 who live in China; you luckily DO NOT need to know Chinese to work for VIPKid.
This side hustle does require a few qualifications; teachers must:
Live in the US or UK
Have a bachelor's degree or above (any field is okay)
Pass an online background check (they cover the fee)
READ MORE: Learn more about how to become a VIPKid teacher today!
Have something that you are REALLY good at?
Create an online course and make passive income for years! You literally create the course and just rake in the cash.
Okay, maybe you have to answer a question here and there, but it's mostly set it and forget it.
TAKE A LOOK: See what people are willing to pay for YOUR course by doing competitive research.
#10. Take fun online surveys for fast cash
Another way to earn a little extra money here and there is by taking online surveys.
Let's be honest; you aren't going to get rich by taking surveys, but any money you earn is money you didn't have before.
While each survey will pay on average around $2 per completion, some can pay up to $45 or even $75.
The higher-paying ones can be tougher to find, so it pays to check frequently. It really just depends on the company!
The two best survey apps are:
#1. SurveyJunkie
SurveyJunkie is an awesome app that lets you earn easy money completing surveys – you can get paid with cash or gift cards!
Lucky! SurveyJunkie is available in the US, Canada, the United Kingdom, and now Australia. Sign up today and you can start earning between $2-$75 per survey.
#2. Swagbucks
Swagbucks is another easy-to-use app that pays cash.
The great thing about Swagbucks is that you not only earn money by taking surveys, but also by watching videos, playing online games, and more!
If you refer your friends and family members with your special code that you receive once you sign up you can make even MORE money.
*BONUS* Get $5 FREE for signing up today! Click here to get your free $5 and get money for taking surveys, watching videos, and shopping online!
*BOSS LEVEL SPECIAL: Get free money, fast, with these clever apps
Did you know there are websites and phone apps that literally give you free money?
Who doesn't like free money?
No, these free money apps are not a scam – they are legitimate ways to make fast and easy cash or get free stuff!
The way most of these ads work is they either serve you up ads to watch in exchange for free money or they give you cash back after you make a purchase.
Here are two easy-to-use websites that give you free cash:
Get even more side hustle ideas for extra cash!
Want even more amazing side hustles?
Check out this list of 21 genius ways to make $100 every day! That's $3,000 a month!
PIN THIS POST TO READ AGAIN!