Have you ever wondered if you can use chalk paint on metal? The answer is a resounding YES! Find out my easy tips that making chalk painting metal simple.
Using chalk paint on metal
Here at Squirrels of a Feather, I like the answer the tough questions that keep people awake at night. Questions such as, "Can you chalk paint metal?"
Or how about even more specifically, "Can you use chalk paint on silver?"
Well, lose sleep no longer, my creative friend! I am here to tell you not only is it possible to use chalk paint on metal like old silver teapots or metal trays, but you can create some stunning pieces by doing so!
Check out this fall neutral chalk painted pumpkin that I shared over at Kenarry: Creative Ideas for the Home.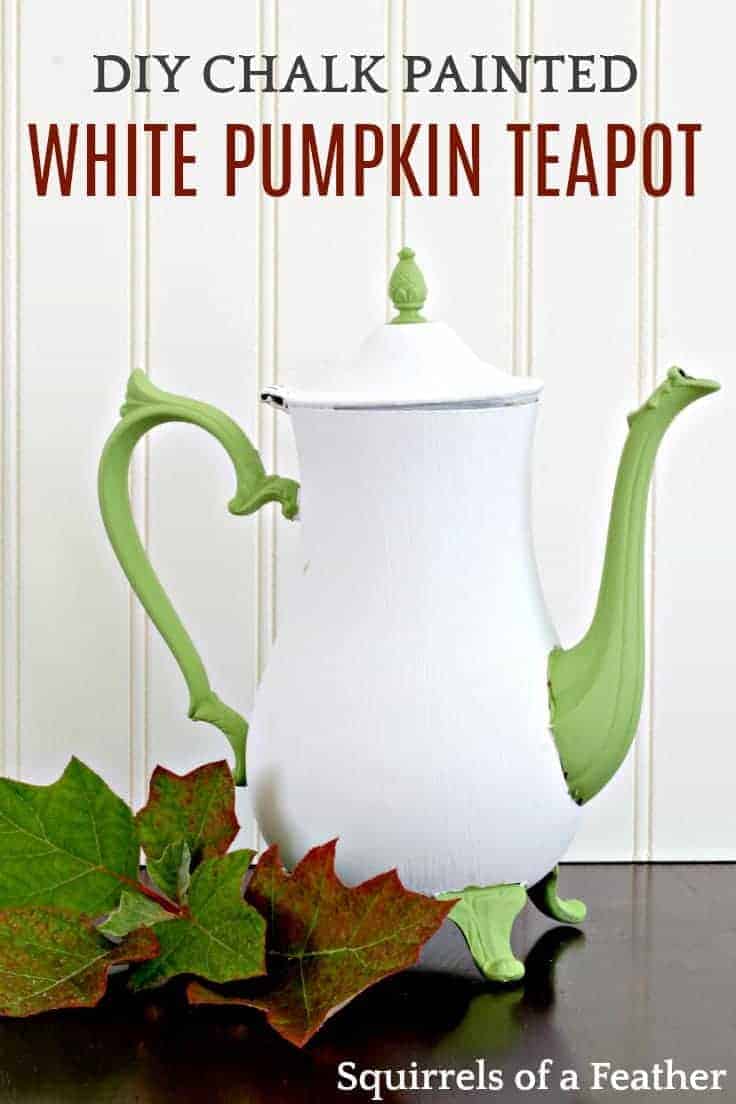 What kinds of metal can you chalk paint?
Chalk paint is so versatile, you can really use it on anything under the sun. Here are some examples of other silver items that you could paint with chalk paint:
Metal tray
Metal teapots
Metal utensils
Metal mirror frames
Metal picture frames
Metal vases
Related posts:
Finding metal to paint
There are many places you could find metal to use for projects involving chalk paint. You might have some laying around your house. Goodwill and thrift stores have entire aisles filled with tarnished silver and other metal knick-knacks.
But wait a minute!
Before you start slapping that chalk paint blithely on your chosen metal (especially something like silver), I would first run a search on eBay and make sure your item isn't valuable.
How horrible would it be if you painted something, only to find out later it would have been worth hundreds of dollars?
Best to be safe and run a quick check for similar items.
Related posts:
Number one tip for chalk painting metal
The key to painting metal with chalk paint is to get it really clean before you start painting.
When chalk painting metal items, you don't need to do any distressing with sandpaper prior to painting…just clean it really well and you are ready to start painting!
I prepared my silver teapot by washing it in the sink first, drying, then spraying it down with a vinegar-water solution and wiping again with a clean cloth.
Make sure it is fully dry before you start!
Want to know more?
See the full tutorial for my DIY White Chalk Painted Pumpkin Teapot over at Kenarry!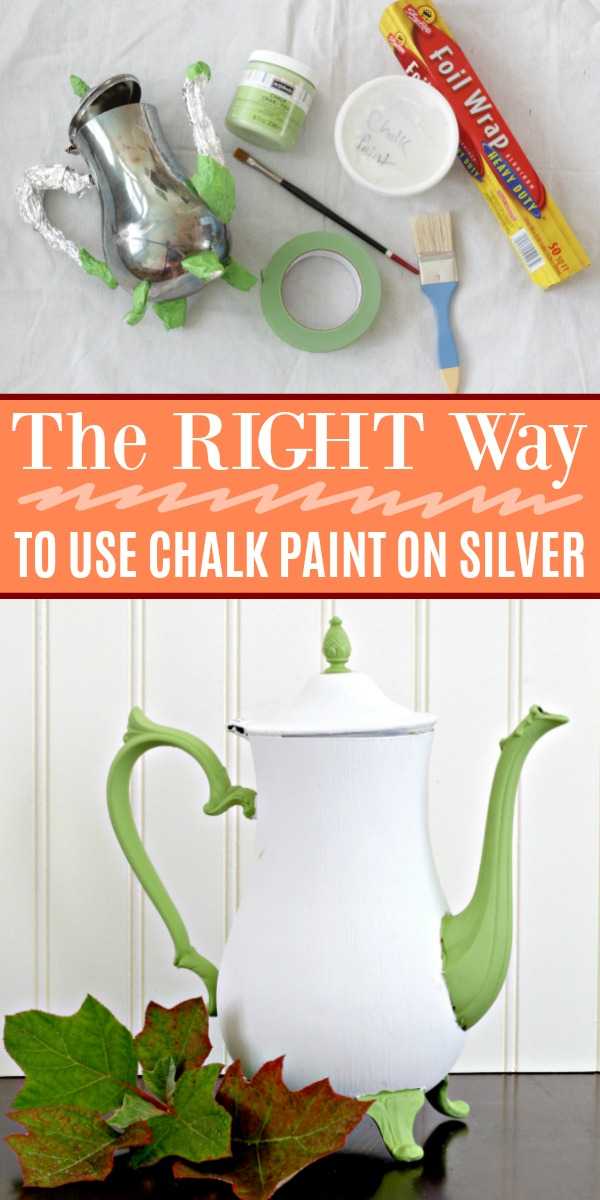 SaveSave
SaveSave