Everyone wants their blog to be noticed. I'm willing to bet you didn't start your blog with the thought, "Gee, I hope no one ever sees the amazing things I am creating!" But unless you are starting a new blog with experience under your belt and already have oodles of adoring followers, it can be hard to get a viral pin at all…let alone in the first month of blogging! Read on to find out how you can get a viral pin in your first month blogging– with strategies that can help you go viral consistently after that!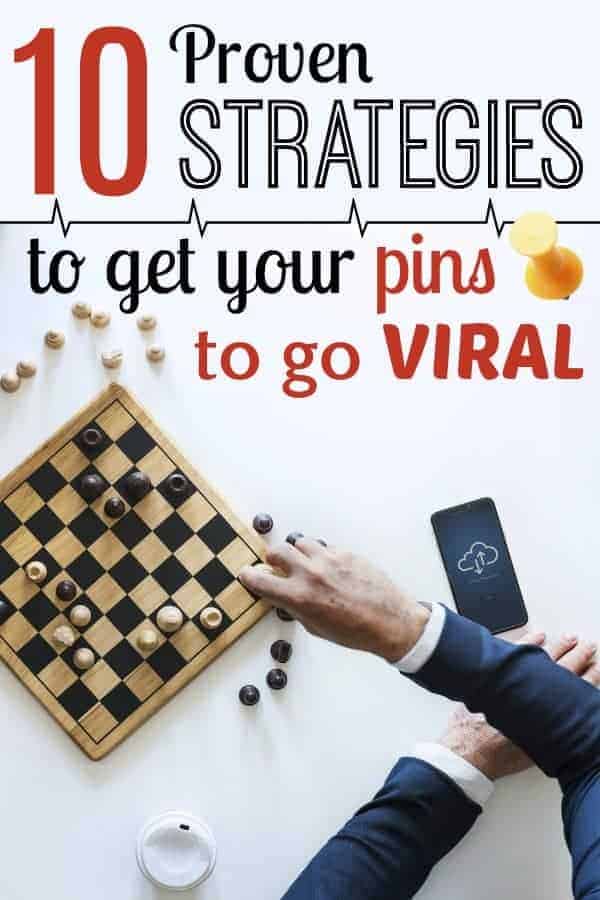 This post may contain affiliate links for your convenience. That means that if you make a purchase, I will receive a small commission at no extra cost to you. I only recommend products or services that I fully believe in and use myself. Read more here.
*Viral Pin Strategy update!
I now have a total of 88 posts on my blog, and trust me not all of them are blockbusters. However, I have gotten multiple viral pins by repeating these strategies.
Here are some of my posts that have gone viral:
Those posts have driven and continue to drive traffic daily to my blog, resulting in 25-50% month-over-month growth! A viral pin is a gift that keeps on giving.
(After writing this post I have gotten even better about getting my post to be seen and shared — on Pinterest AND Google. Find out my secret here.)
Starting from absolute zero.
It's safe to say that I was starting from absolute zero. When first started blogging, I had:
Zero blogging experience
Only 15 followers on Pinterest (mostly family/friends)
No Facebook followers
A tight budget (no Tailwind or BoardBooster)
A go get 'em attitude
Against all odds, my Easter Find the Bunny Sight Word Game went viral on Pinterest and it blew up my blog in my very first month of blogging!
But what does "viral" mean anyway?
Turns out the term "viral" is pretty open to interpretation. When the big name bloggers go viral, they can expect to see thousands upon tens of thousands of saves and repins.
Compared to us little guys scraping the bottom of the barrel, we might see ten, maybe a few dozen repins at a time. So when my post starting going viral I noticed it…and I started tracking the data.
As of this writing, my post has been pinned over 1,500 2,500 times on Pinterest! The amazing thing is that even though Easter ended a few days ago, this is still a source of traffic for me! A viral pin is really the gift that keeps on giving.
Because Pinterest is kind of like investing, it will get even better year after year through the magic of compound interest.
10 strategies for going viral
So the big question is, how do we get a pin to go viral?
Bloggers could argue for days about this topic and no one can tell you a one-size-fits-all solution. However, after having my pin go viral and researching other viral pins at length, I have come up with 10 strategies that increase your chances of getting a viral pin in your first months of blogging (and beyond).
Strategy 1: Find trending topics
Go to the Pinterest homepage. At the top, you will see a search engine. Click inside that engine and wait…don't write anything.
What you will see is a drop-down list of "Ideas for you" and below that "Trending ideas". Mine looks like this: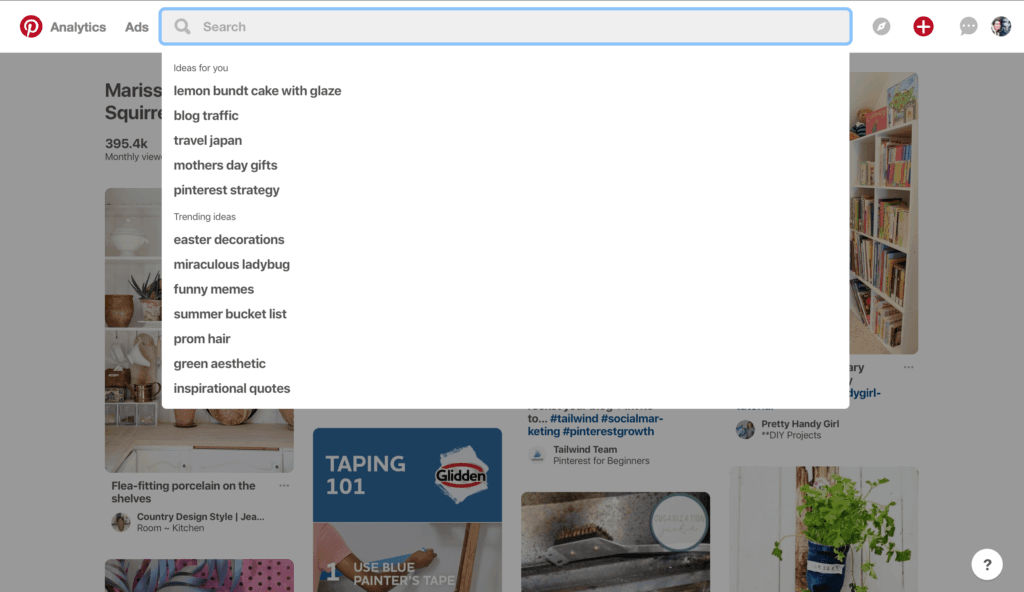 Even though Easter was a few days ago, to my surprise it is still a trending topic!
"Easter decorations", followed by "miraculous ladybug, funny memes, summer bucket list, prom hair, green aesthetic, and inspirational quotes" are all currently trending on Pinterest.
You can pick and choose whichever trending topics fit in with your niche and brainstorm some great posts that will capitalize on that!
Strategy 2: Plan in advance
Trending topics are important; seasons and seasonal holidays are also important. Make sure that you start planning posts related to holidays for at least a month before that holiday.
For seasons, plan one season ahead or so! You can see above that although it is only early April, "summer bucket list" is already trending on Pinterest. We haven't hit spring yet, and already there are some folks out there thinking of summer. Chrismas posts even start picking up steam at the end of summer.
It's not just holidays either…topics like "Reading Across America" for mommy bloggers and "Ramen Day" for food bloggers could be important too!
I recommend keeping a master list of your own, with holidays and annual topics that you can add to as you encounter them.
Strategy 3: Use color theory
Black is rarely a good color on Pinterest; lighter and brighter images perform much better! Studies show that warm tones like reds, oranges, and yellows get more repins. Even just a hint of those colors will help!
Keep that in mind when you are creating your pinnable images.
(If you want to see what I mean, you can check out my Pinterest boards to see the colors and font that I use.)
Strategy 4: Keep it on brand
If you look at some of the big bloggers, like Abby from Just a Girl and Her Blog or Rosemarie at The Busy Budgeter (two of my all-time favorite bloggers) you will notice something.
Their entire blog is very harmonious. They reuse the same fonts and colors over and over in their images.
Rosemarie at The Busy Budgeter has a lot of aqua and shades of purple; Abby's homepage at Just a Girl is very clean and bright, with lots of white space, aqua, and shades of pink.
I once created a post and used a purple image for the featured image. When I looked at the preview, I HATED it…the purple just didn't fit in at all with my homepage. I changed it really quickly so you guys can see what I mean about the clashing colors. As you can see, the purple was just no bueno…it was a simple fix for me to switch it to a much more harmonious green!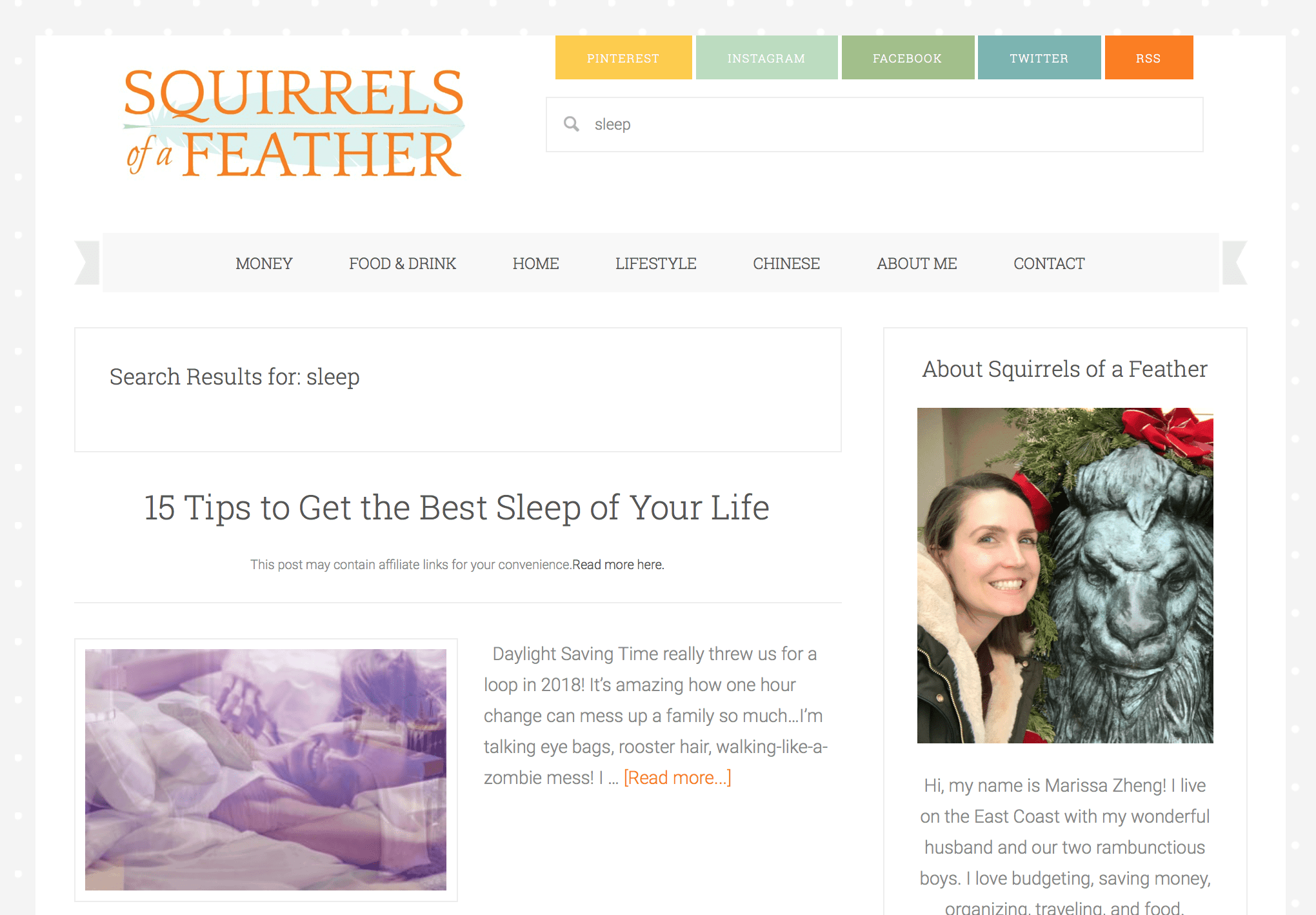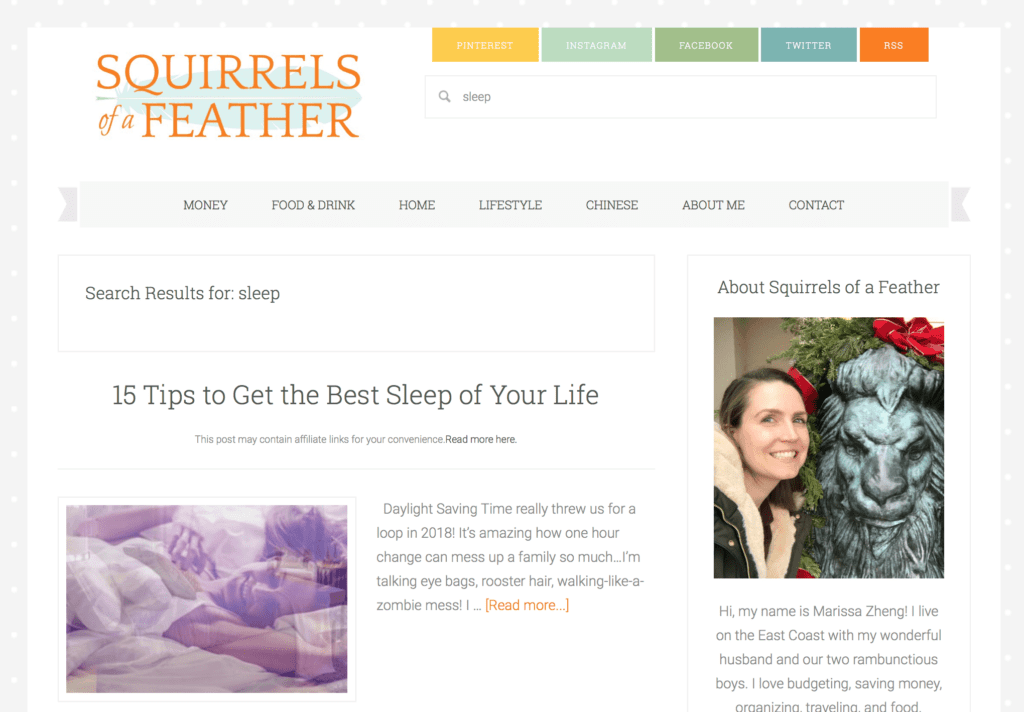 Strategy 5: Take amazing pictures
You can have the best content in the world and I guarantee no one will read it if you can't get them in the door first with amazing pictures.
It's sad, but it's true…Pinterest especially is a visual platform. You only have a few seconds to capture someone's attention as they are scrolling through their feed. Unfocused, poorly thought-out, lame images are not going to cut it!
This flat lay for my Comprehensive KonMari Checklist was quickly composed during my kids' nap time, using items I just had laying around (and I don't have amazing marble counters either; that is marble film on a foam board) and snapped with my phone.
Strategy 6: Write click-worthy titles
Which title would you rather click on?
How to Save Money at the Grocery Store?
If you fell asleep reading the first title, I don't blame you! I was yawning too!
If you have a hard time thinking of how to word your title, go scrolling around for similar topics with the Pinterest search engine.
You can also check out Buzzfeed, which does an amazing job of writing titles that you just can't resist clicking on, such as "8 Insanely Easy Ways to Detox Your Life" or "21 Travel Products that Will Make Your Seatmate Jealous".
Feel the urge? Muuuust cliiiiick…
Strategy 7: Create pin-worthy images
Vertical pins are sooooo important! When you join group boards (more on that in a minute), most won't even let you pin an image if it isn't a high-quality vertical image.
Trying to take up as much vertical space as you can on Pinterest is always a good strategy. Pinterest is now implying it is going to start cutting off after a certain length; right now I am keeping my pins at 600 x 1200 pixels and 600 x 900 pixels. I create all my long, vertical pins online using PicMonkey.
This featured image of my Fluffy Homemade Waffles is okay for my homepage: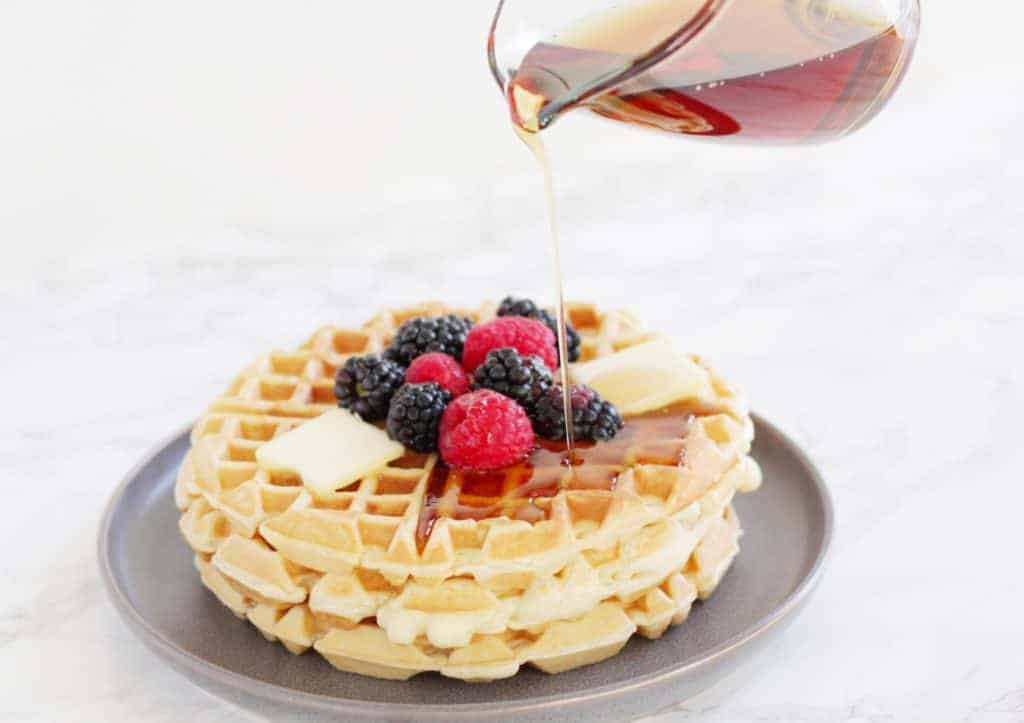 But for Pinterest, this long vertical pin is much better!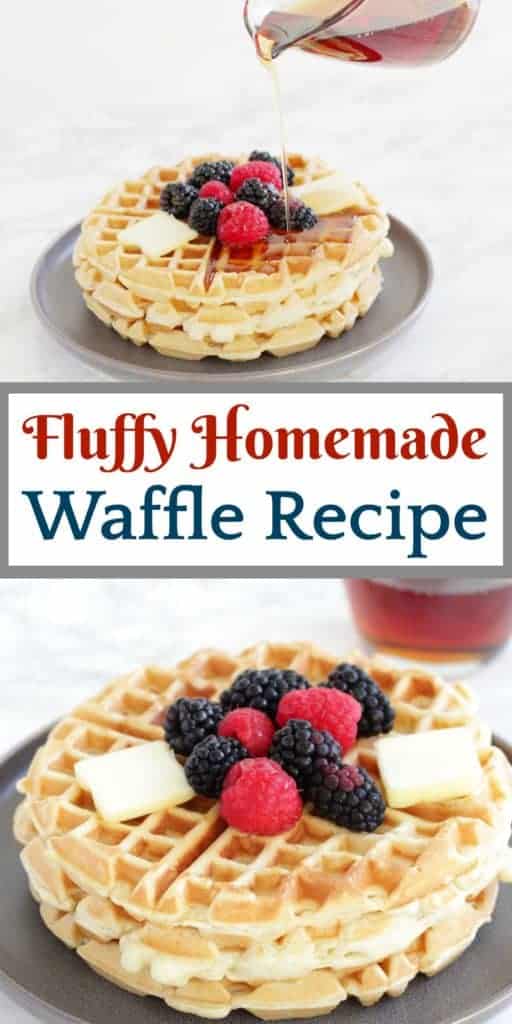 Strategy 8: Explain information clearly in your post
Your post should be laid out clearly, divided into sections, with a clear, linear process if you are listing something like steps for a DIY or recipe. You should also try and make sure there are no spelling errors or poor grammar.
I get it, once you have read the same post over about 37 times, it is hard to find errors in spelling or grammar.
Try writing out a post in its entirety and then opening it in "Preview" mode to catch the errors. You can also use the app Grammarly to check for spelling and grammar errors while writing a post. It is a life saver!
(If you do everything right, this tip will also improve your chances of getting on the front page of Google through the power of SEO.)
Strategy 9: Join Pinterest Group Boards
One of the most important (if not the most important) strategies in getting a viral post is to join Pinterest group boards.
A group board is a space where a group of collaborators come together to share pins that they like and curate them together within a certain topic, such as "Best DIY Pins on Pinterest" or "Best Recipes". Group boards can have hundreds, thousands, or even hundreds of thousands of followers.
If your pin is pinned to a group board, your chances of having your pin seen and repinned by followers of the board are much better than simply pinning it your own boards, especially if you have a small number of followers.
That being said, it is NOT EASY to get into group boards. Many of the most amazing boards no longer accept new contributors.
You may get flat-out ignored by many big bloggers when you request to join…and that's ok! Brush it off and move on to the next board.
Everyone talks about PinGroupie being the best place to find group boards, but I have personally had more success with looking to the people that I follow and requesting an invitation through them, or some of the people they follow, and so on. Always be genuine and polite in your request!
If you don't hear back within two weeks, send a follow-up request. If you don't hear back after that, then time to move on. Aim to apply to a high number of relevant group boards and you are bound to get into some!
Strategy 10: Participate in link parties
Some people say that link parties are a thing of the past. I disagree! In fact, I did not belong to any group boards when my pin went viral on Pinterest.
I credit link parties with helping make that happen.
By participating in link parties, you can not only get your posts out there to be pinned, but you can also meet other amazing bloggers and start networking. Networking is extremely important in blogging; none of us are operating in a bubble! Bloggers who know you are more likely to share your post themselves.
(Get the most updated link party list with over 70 awesome link parties to grow your blog — and find out why link parties are a MUST for new bloggers!)
Now go out there and create a viral post!
In conclusion, no one can guarantee you a way to get a viral pin…but if you put all these strategies into place, your chance of going viral will increase dramatically!
Let me know your best tip for getting pinned in the comment section below!
SaveSave
SaveSave